Ahhh, today I have pictures of both of us; exciting.
Monday night's theme; lace.
Also, I dyed my hair; it's now muuuuch brighter red.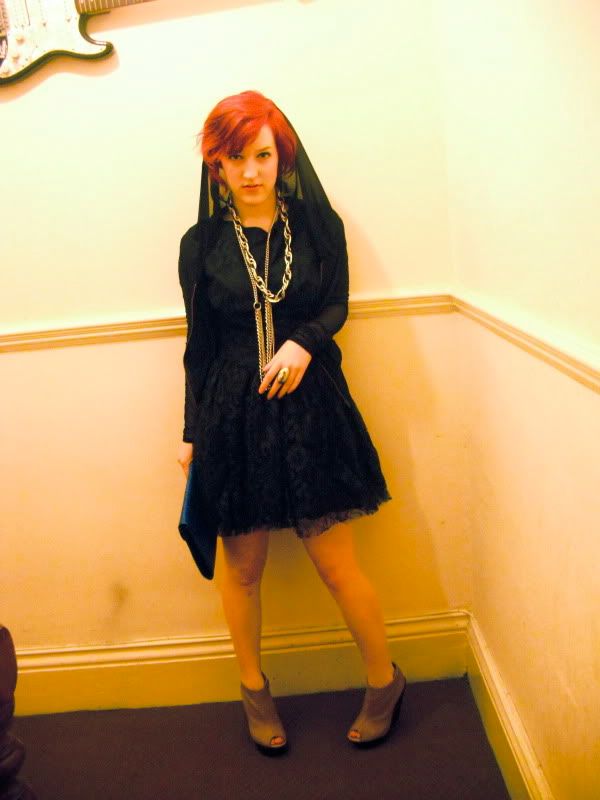 mesh hoody which is at least 13 kinds of awesome+shoes+ring from topshop//vintage dress+chunky necklace//primark bag//H&M necklace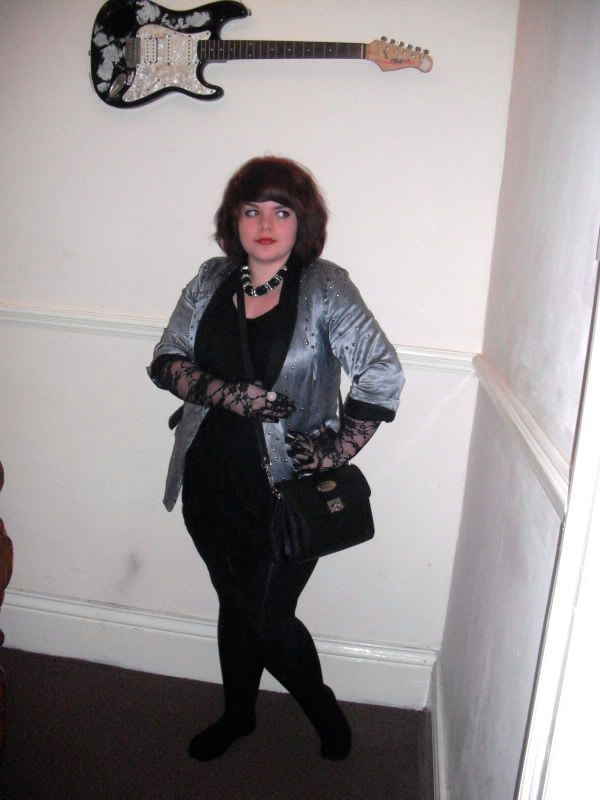 I couldn't tell you wear all of Ana's stuff is from, but I do know her lace gloves are form Ann Summers; teehee. And she has a lace dress on, but, yeah, flash.
I wish I could take pics infront of wor guitar 'art' all the time; really need a tripod.

-------------