Part uno!
(all images style.com/vogue.it)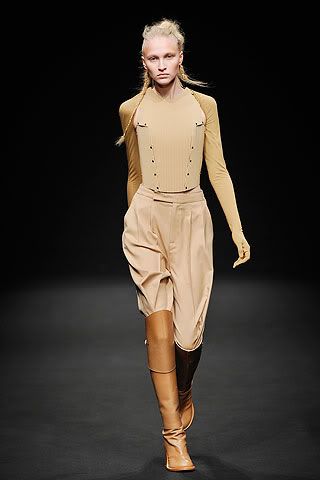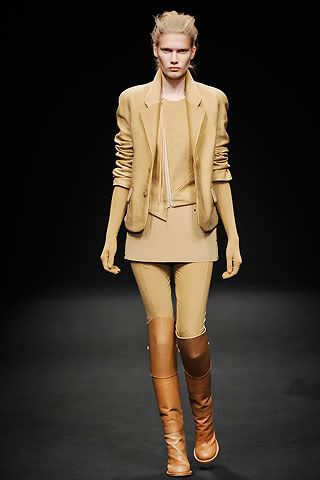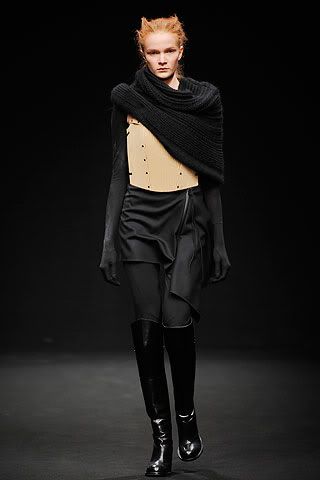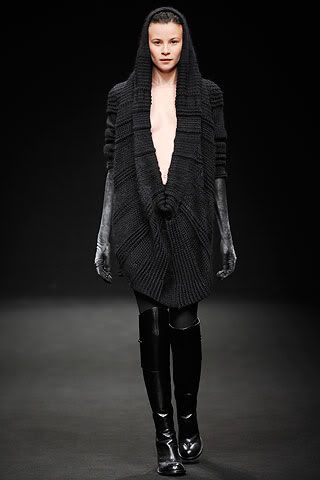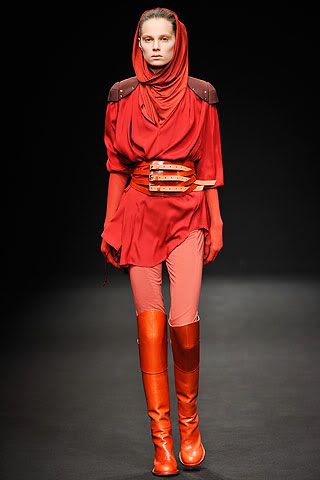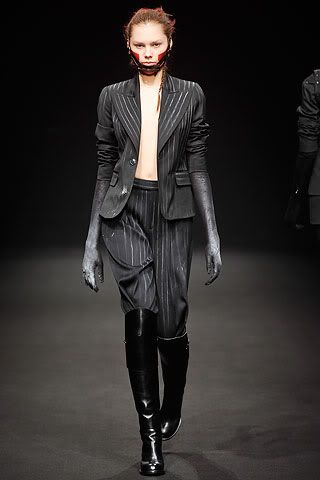 AF Vandervorst
Love the colour themed looks, and the combination of draped and bound; hard and soft. The chalk line pinstripe is witty, and knitwear pretty awesome.
Hey, is that a shoulder cape?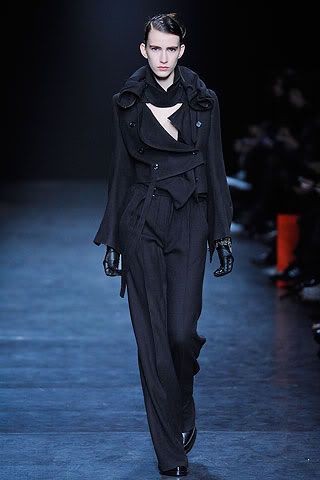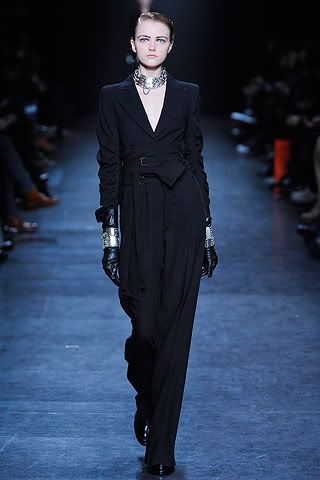 Ann Demeulemeester
The two all black looks here are chic AND unusual. Rocking that Ann D twist, of course. Can't figure out if the second one (indeed, both) is a jumpsuit or a suit, but I love it either way.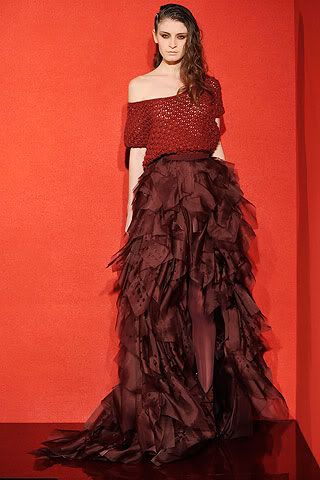 Jasmine di Milo
Over the top evening skirt paired with simple, dressed down, day top. This is the look I want to be wearing, 24/7. And it's not the only version of this look featured at Paris. Which OFFICIALLY makes it a trend, and by far my favourite this season. No to minimalism (blergh!); YESYESYES to evening skirts and casz knitwear (how the eff do you spell casz, as in the casual...????).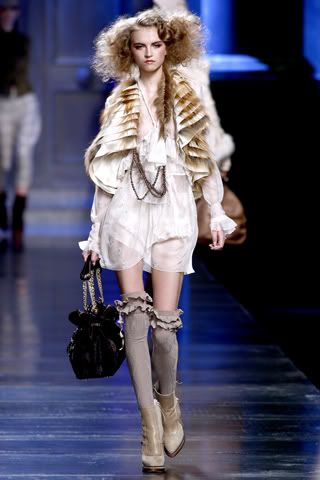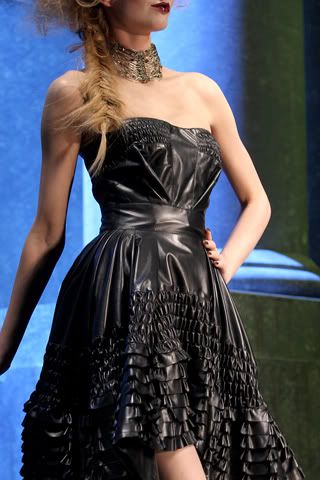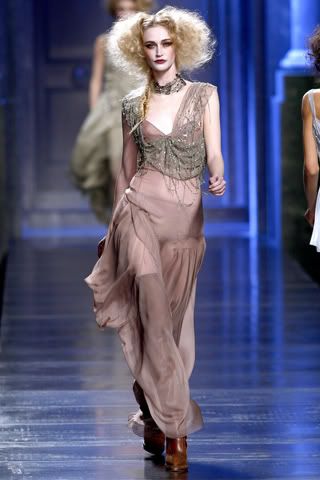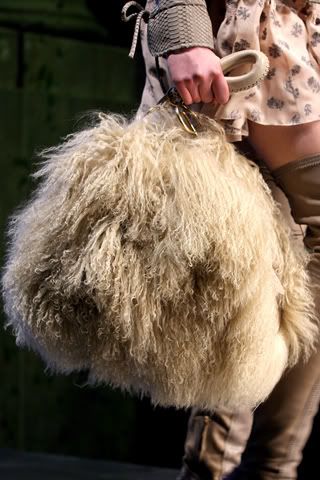 Dior
1) LOVE THE BAGS. MUST HAVE FLUFFY BUT SOMEHOW CHIC BAG IN LIFE; POSTHASTE.
2) That black dress is almost - ALMOST - Project Runway rubbish bag challenge territory. But a winner of one of these challenges, of course. Pretty sweet-ass.
3) Tiered jacket with fluff spikes from under the tiers? Whatinthewhat?
4) Lace booties. YEAH.
5) Still loving the hair.
5) Big, stompy boots with impossibly floaty and girly (but in the best possible way/the only way I like, dammit) maxi dresses, probs in silk & embellished in a fabulous + vintage-y manner....oh my yes.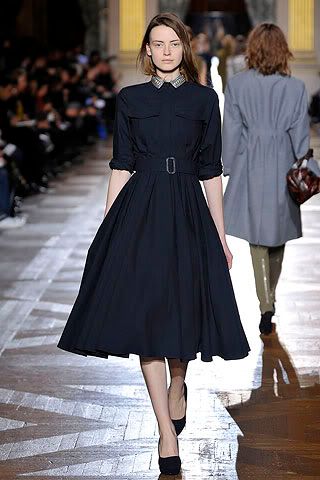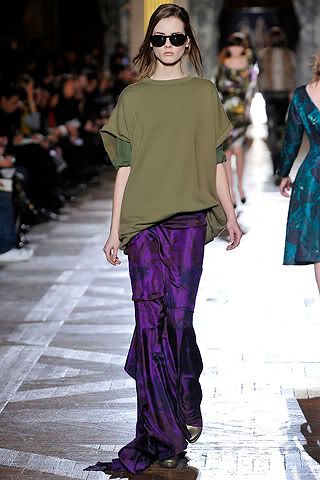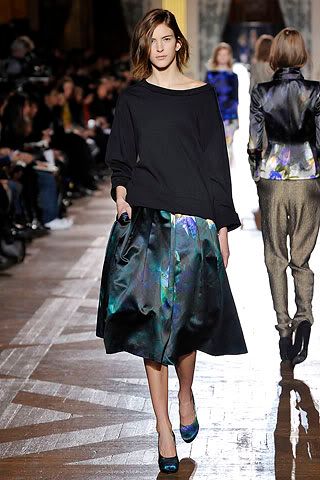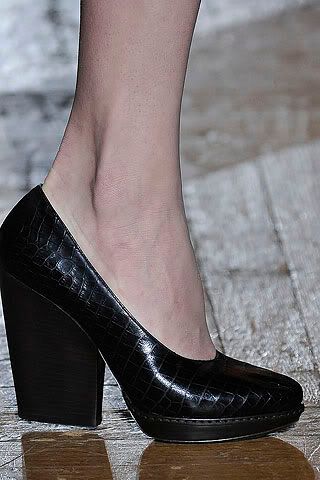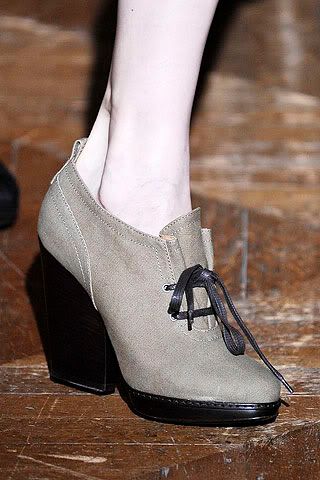 Dries Van Noten
Love the shoes. Love the 50s-y silhouettes with the longer length. Love the colours. Love the sleeveless trench. And of course, LOVE the silky printed skirt with the slouchy tee. Right on, Dries.
You and di Milo should definately get out of my brain. And into my wardrobe. Kthnx.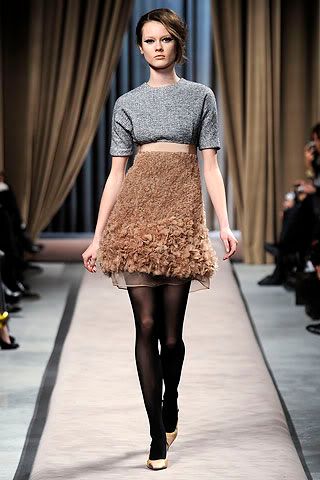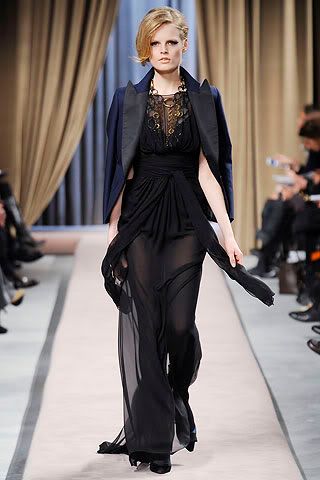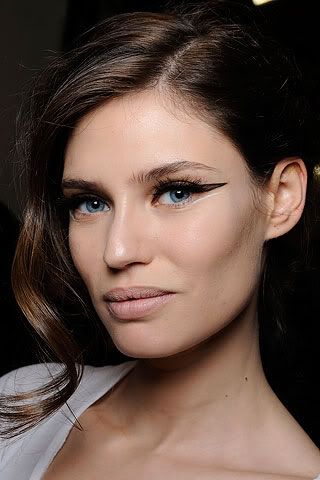 Giambattista Valli
Love the hair and makeup; but also the little details. The embellishments, the white bib on the black evening dress (
giving it a tux kinda feel
); the perfect shape on the black babydoll in look 2; the
sheeeeeeer
, and the AMAZING textures in look 1 - probably one of my top looks from Paris, if not from this season.
This may have just prompted me to do an absolute top 10 AW10. Hmm.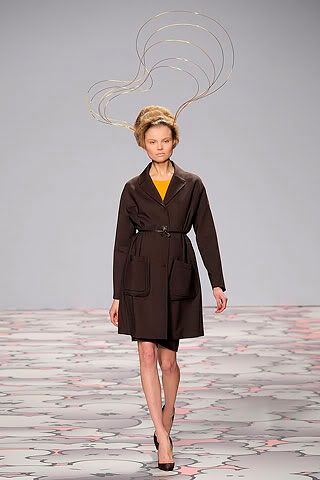 Giles
I
meh
in the general direction of Giles; except for the crazy wire headpieces, and the googly eye bag, which is clearly genius.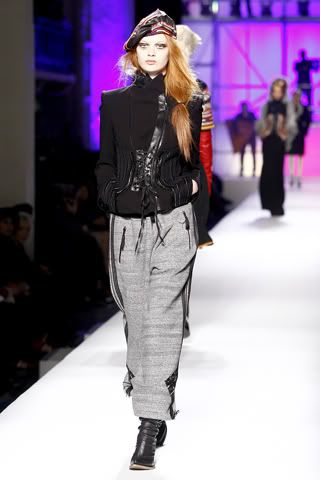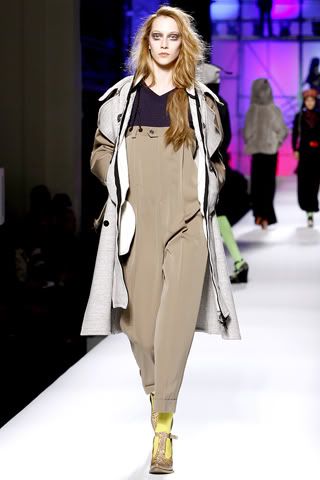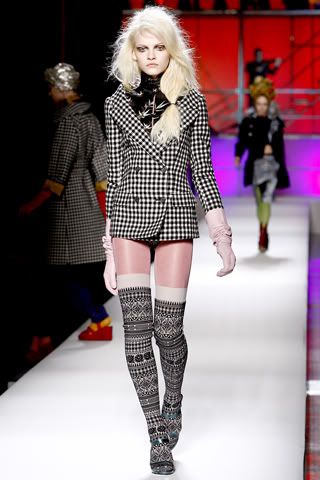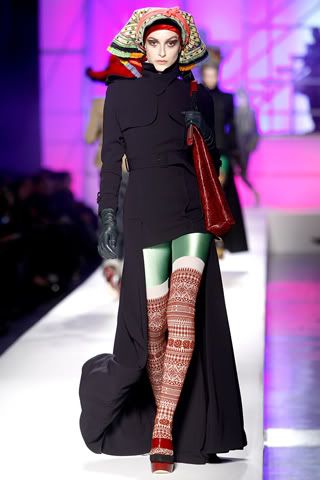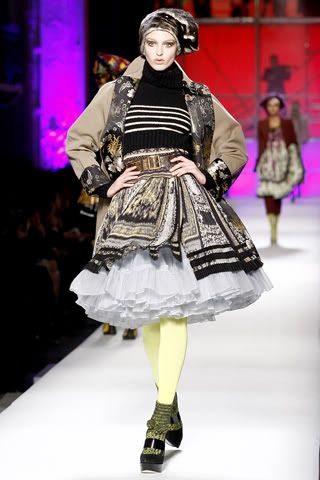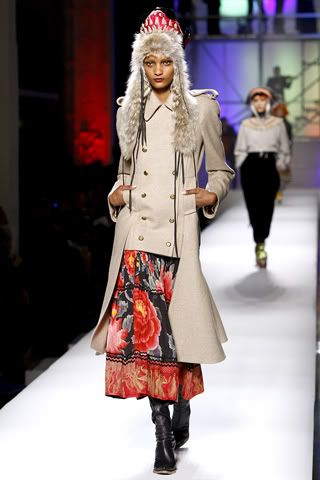 Jean Paul Gaultier
Much like a Galliano collection, a JPG collection is often one I want to love (especially after his fabulous couture collection), and often it has all the ingredients. Clashing, layers, excess, maximalisation (it's a word, shutup.) - but also often, I get a little overwhelmed. This season it's a smidge pared down, non? As close to minimal as Gaultier is ever going to be, surely.
The first look is just wonderful, another example of a look I'd love to wear (although a skirt in the grey sweat but with less detail would be appreeshed).
I've no idea what I like about the 2nd look. Chic flyfishing?
No. Idea.
In absolute love with those socks. Espesh paired with the houndstooth jacket (BIG fan of houndstooth); but also with that coat shape, which is awesome.
And the skirt in look 5, especially paired with that jumper, is a must. A MUST.
-------------

Previous AW10 posts at: