Part due!
...pics from style.com/vogue.it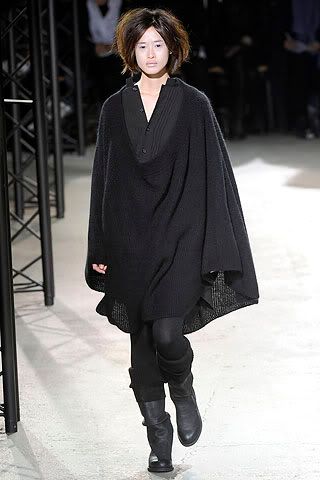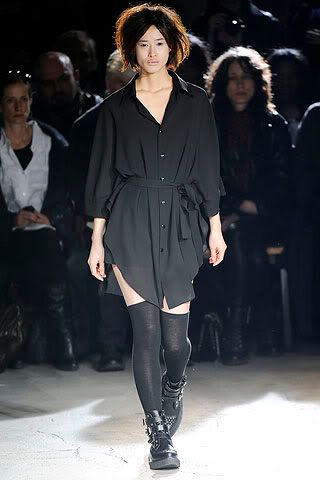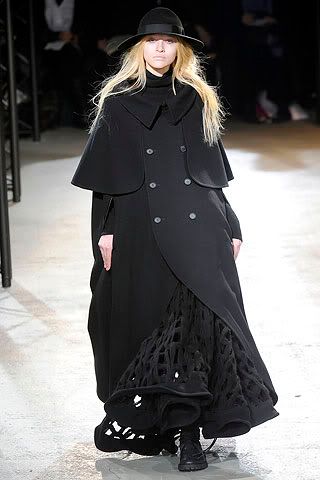 Limi Feu
All black = chic; loose and slouchy = kinda into right now (but I'd probably cinch things in if I was wearing them...), so of course I'd pull some looks from Limi. The silky shirtdress and the oversized coat with the crochet ...skirt? ...layer? ...awesome.


Martin Grant
The perfect skirt. Stunning colour; gorgeous drape. And another example of the evening skirt/daytime top styling that I'm in love with (note to self: full length evening skirt)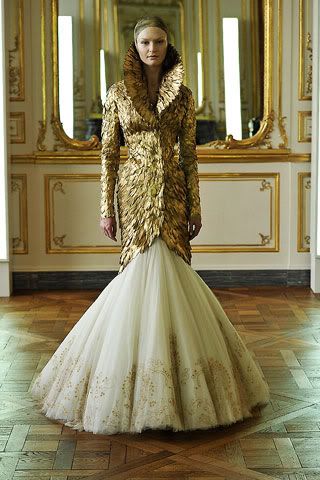 Alexander McQueen
I had to mention him. Although, not my favourite collection... But this was stunning. I could appreciate the craftsmanship in every piece, and the attention to detail, even if not everything was to my taste.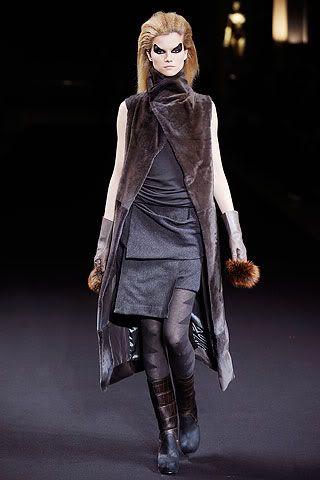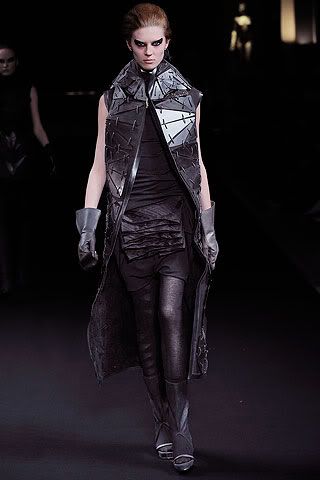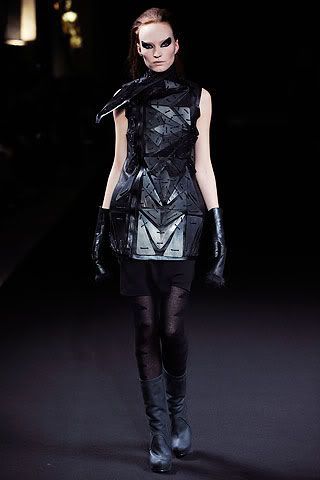 Rick Owens
Love the plated pieces, especially the coat. Mad structure. Lovelovelove. Rick and Haider Ackermann always vie for my attention, every season, with their similar aesthetics. I guess Ackermann pulled ahead this season? Step it up, Rick!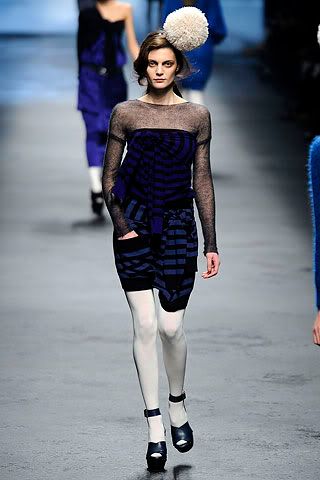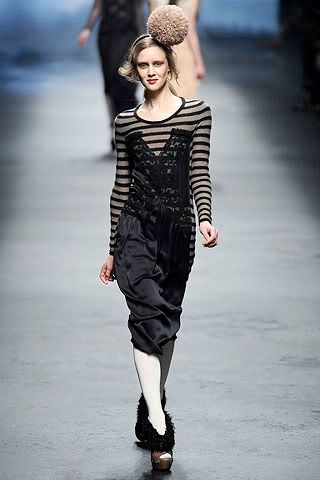 Sonia Rykiel
Gorgeous, gorgeous, gorgeous. The cuts, the colours, the patterns, the drape, the styling?? All of these 3 looks; I am in love with. Up there with the things I most want to wear come autumn/winter. (sidenote: I would like to not be talking about autumn when it's just turning spring now; kthnx)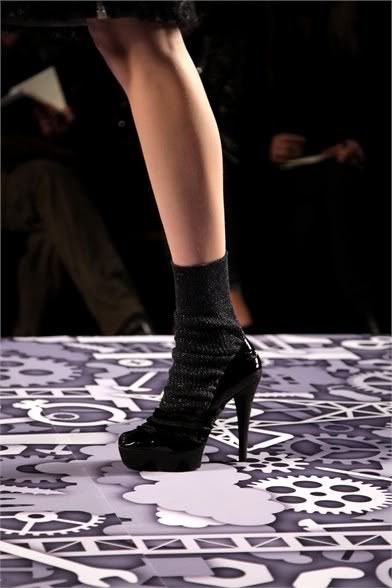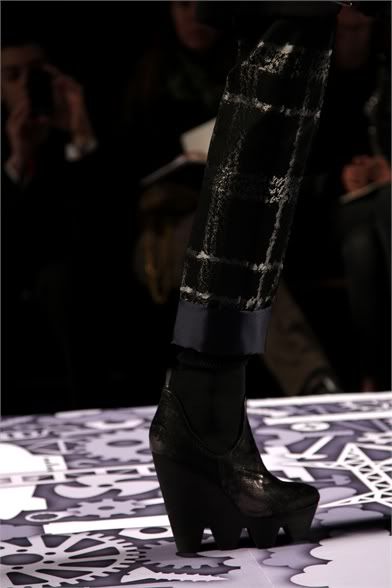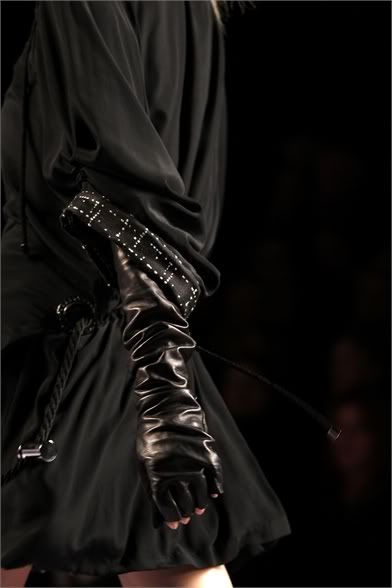 Victor & Rolf
Yeah, these are just shoes and details...
Truth be told, as much of a V&R fan as I am, they didn't do it for me this season. The spectacle was interesting; and the way some pieces transformed from dress to coat etc was pretty amazing, but I suggest you find a video of that, because, on their own, nothing stood out. Taken as clothes and purely clothes.....meh.
But look at the awesome shoes! And I like the way those sleeves hang, over the leather gloves.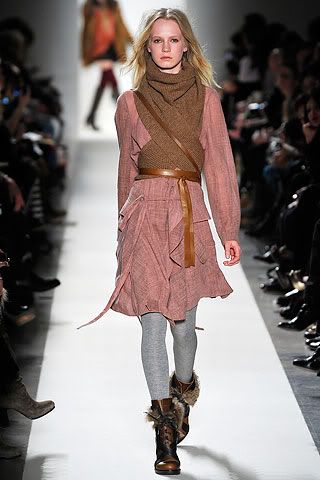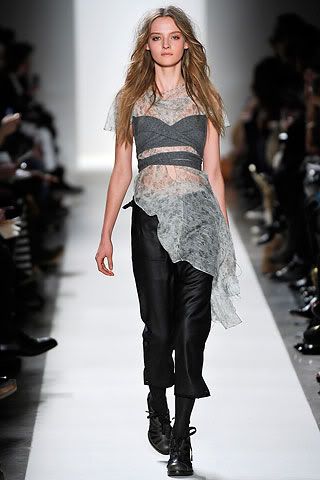 Vanessa Bruno
This collection were inspired by dancewear, or more specifically, what dancers wear to practice (I think?), and while that inspiration was a bit hit and miss elsewhere, I really enjoyed the bralette and wrapover affairs in the jersey, especially over the more floaty pieces. Love that leather sash too.
Vivienne Westwood
While I doubt I'll be doodling a little beard on come autumn, I would very much like to be wearing this dress. Make it happen, Vivs, make it happen.



-------------


Previous AW10 posts at: