Donning the 'bun' again. Told yer she was my style icon. My hair seems a little longer and easier to put up. It's been, what, 2 weeks since I last wore my hair like this? I KNOW it doesn't grow that fast. WTF.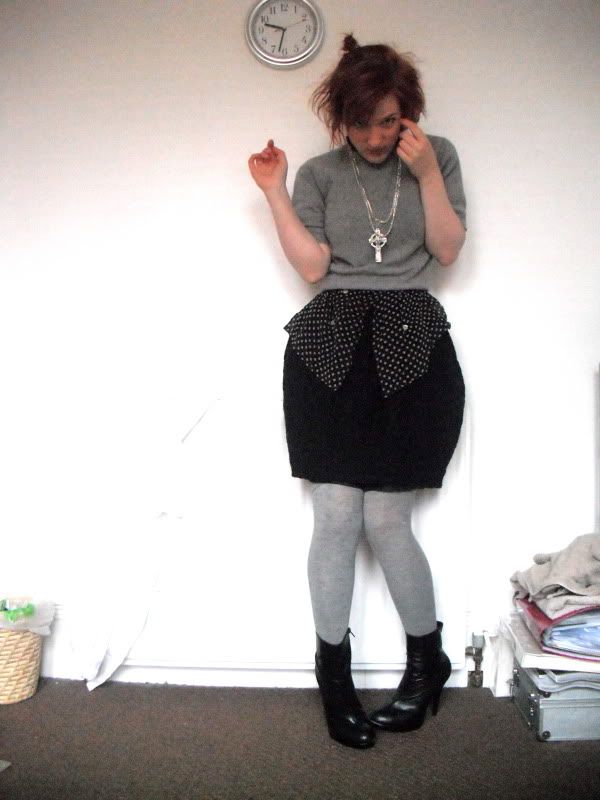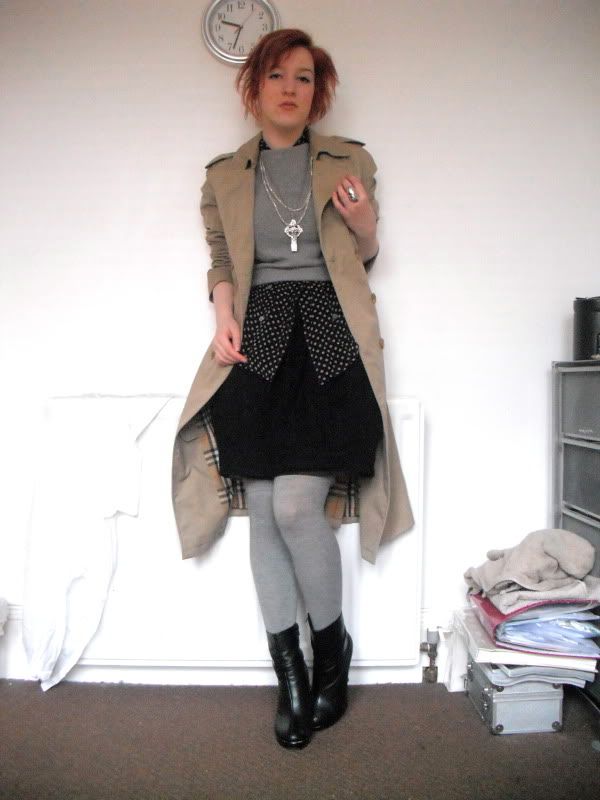 t
hrifted blouse+Pringle jumper+necklace//H&M skirt+necklace+socks//Priceless boots//vintage Burberry trench//Topshop ring
Yeah yeah, I know, another lazy outfit post. Hey, I've gotta go to the library and finish my dissertation prep, then I have to hope my wig is here and if not go buy another.
I'll expand on that sentence.
- My dissertation title is as follows: "The effect of celebrities and celebrity culture on fashion". I'm just doing my proposal now, but if any of you happen to find any articles or blog posts of anything that might relate to this subject, email me it, comment me it, @ me on twitter, anything. Any help needed. My proposal might have to be in in two weeks time, but I've got 'til January to right 6000 words so, y'know. Every little helps.
- It's Alicia's 21st night out tonight, and it's a wigs&moustaches party at Jukebox (YESYESYES I HAVE MISSED YOU etc), and my bright pink, long, be-fringed wig hasn't arrived yet. Although, I did order it on Tuesday...







PS; WTF Skins. W. T. F.