There were hundreds of looks in Milan - an average of about 50 looks a show, perhaps? 80 at Dolce & Gabbana...EIGHTY.
So, to pick out some that I really liked, I'm gonna have to ignore some of the more obvious choices. Jil Sander is ne'er a favourite (you know my style by know; Sander is a little too minimalist for me), and the billowy maxis and opening military looks at Roberto Cavalli were gorgeous but not particularly noteworthy. Below are, as always, some stuff I pulled to my desktop for some reason or other.


& of course, all images are from
style.com
Etro
Nothing at all ground-breaking, but
that's
how to do cool casual.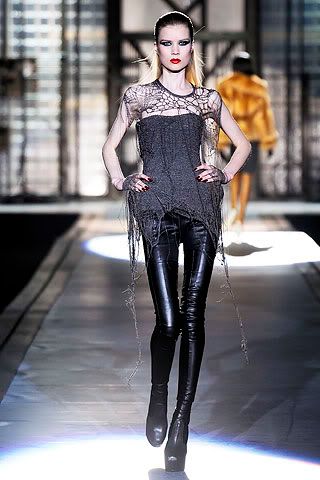 DSquared2
Meh to DSqaured, but epic love for this top. Cobwebby + hip structure?! YES.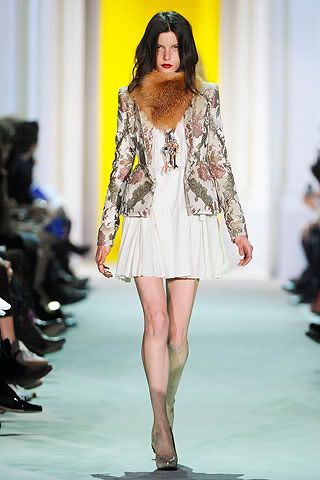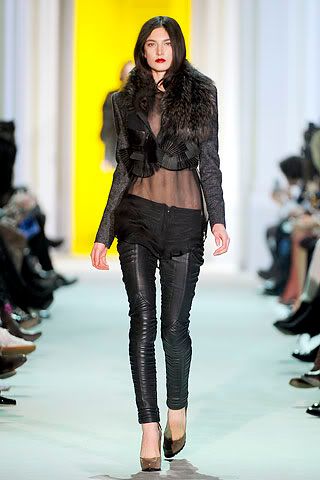 Just Cavalli
Again, cute casual looks; easily wearable but oozing cool. Love the biker trousers.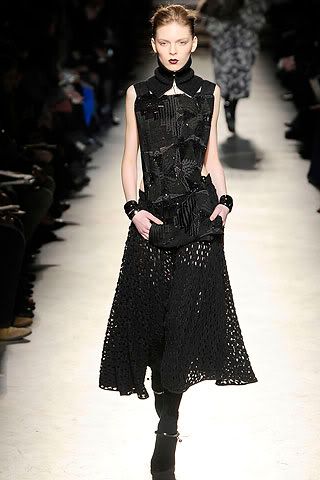 Missoni
BIG fan of the slouchy knit look, and the holy skirt.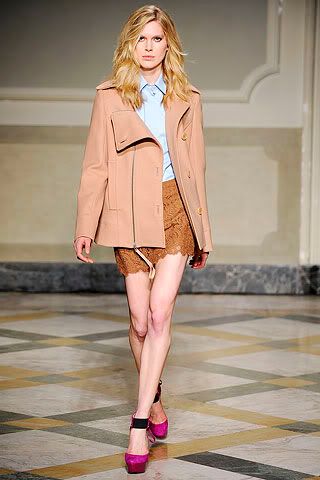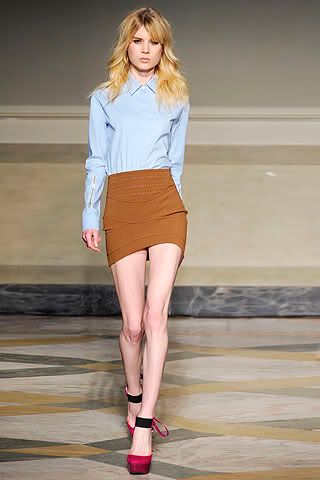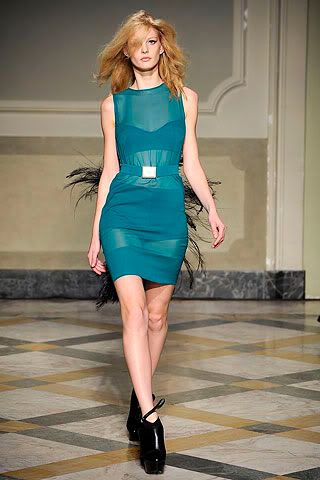 No21
I absolutely love the colour palette here, and the pieces. The second look in particular.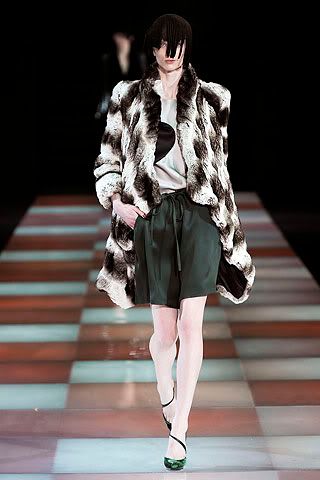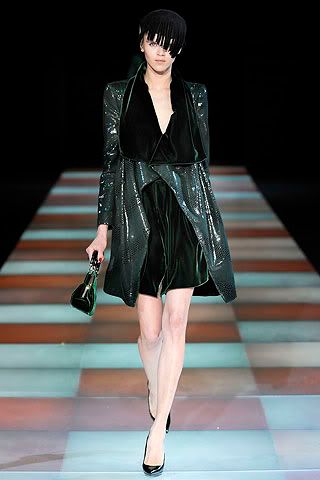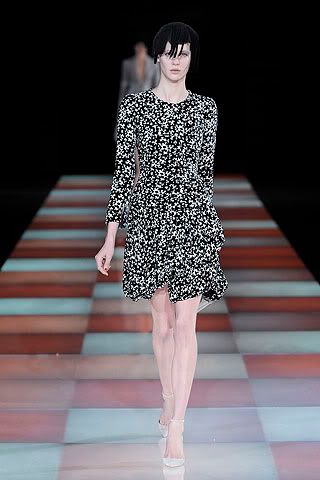 Armani
The first two looks were the first two looks in the show - perfect slouchy shorts and fur; draped sequin coat (!!!!!!!!!!!!!). yesplease.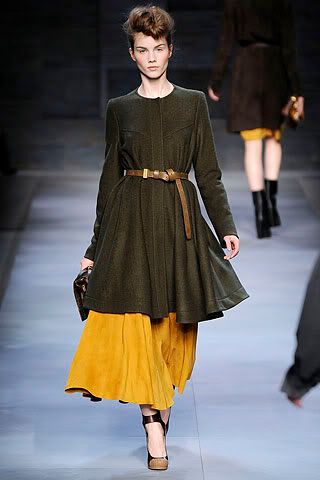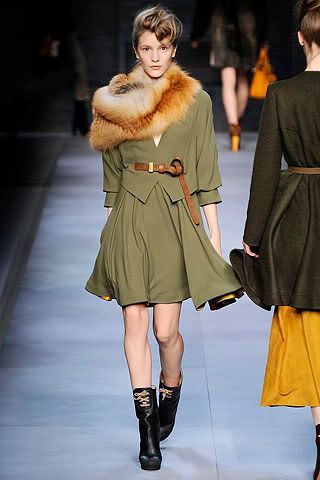 Fendi
Loving the silhouettes here, and the colours (the mustard skirt poking out of the moss coloured coat is ace). Oo also the fur collar-y thing in the third look. But what I REALLY loved at Fendi were the bags; and I'm not even a bag person, really.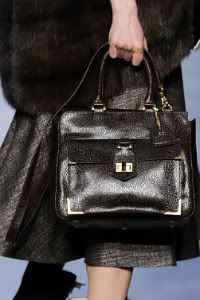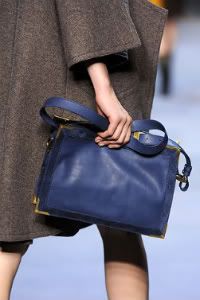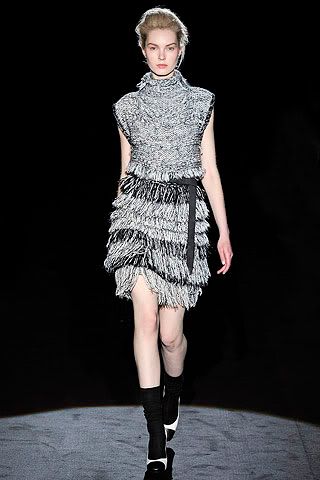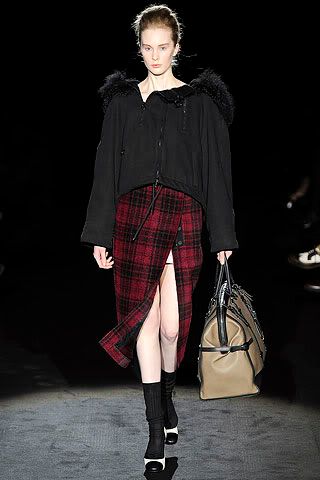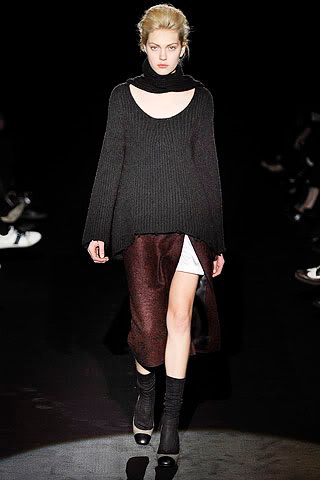 Iceberg
It's becoming a pattern; I can't seem to say anything other than "I LOVE THIS!" for every look....gah. But here we are again... The dress in look 1 is just fantastic, and looks 2 and 3 have this perfect mix of effortless cool (slouchy, sporty basics up top) and sexy, feminine vibes down below (swishy thigh high split skirts). My, yes.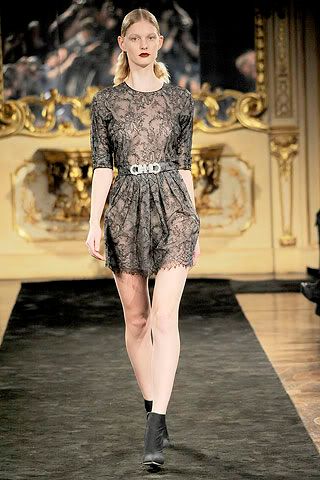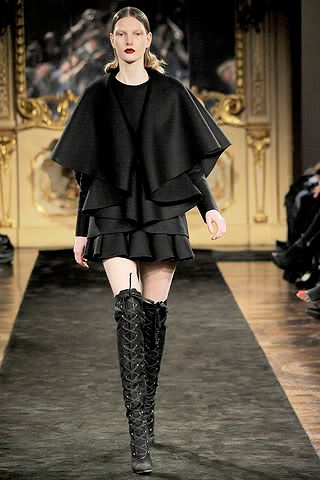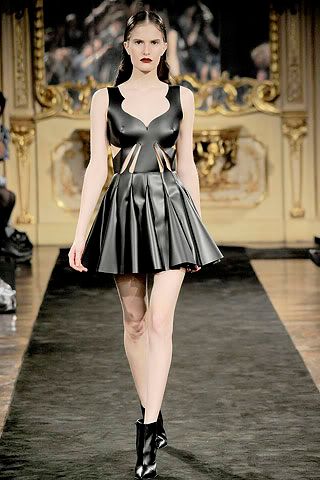 Francesco Cognamiglio
By my calculations/knowledge of italian, that's pronounced fran-ches-co con-ya-me-lio, factfanssss
Big skirts, cut outs, a lace dress that doesn't make me turn up my nose (the structure takes it away from being too girly), drapes, extra thin knit and epic structured collar? yesyesyes.

-------------

Previous AW10 posts at: