So Milan is done - Only Paris left? It seems like fashion month is flying over...
Anyhoo, out of all the looks I pulled to my desktop, a fair old number of them were from the minds of Domenico & Stefano, or the Versace stable...


D&G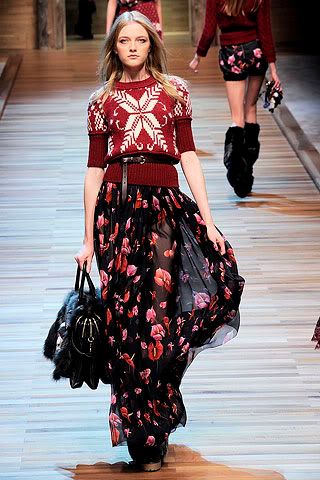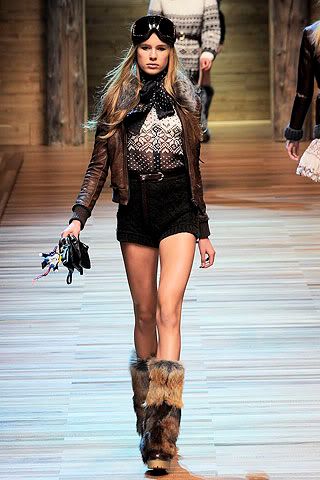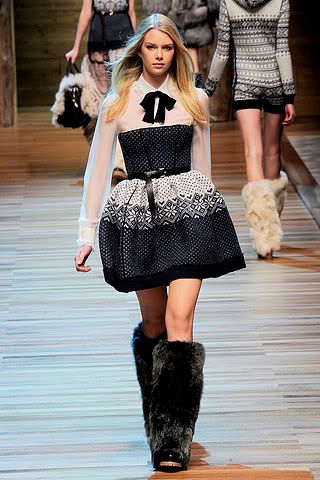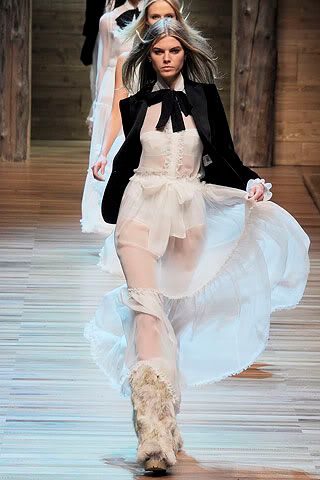 Purely ignoring the fluffy boots (taking the ski influence a little far, D&G!), but the floaty skirt/jumper combo here and - AND - floaty top/knitted short combo(!) are wonderful. I dunno how many chiffon dresses I'm gonna want to be wearing come Autumn/Winter, but chucking a patterned knit jumper and a skinny belt over it would certainly lessen the blow.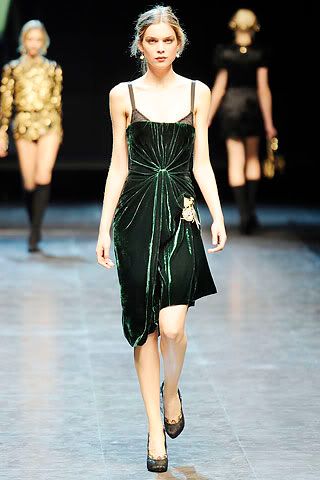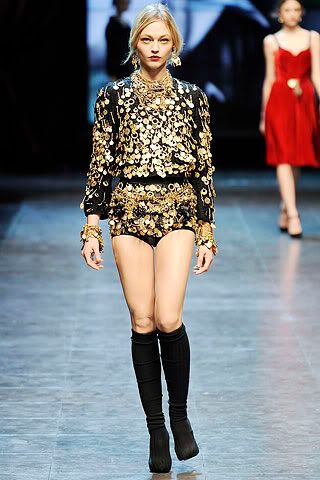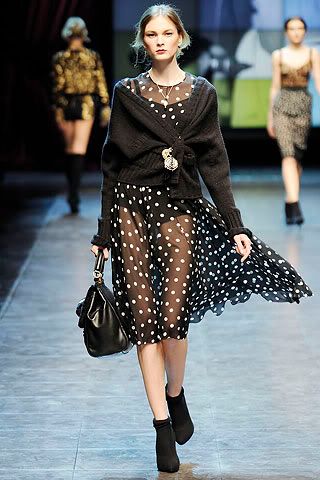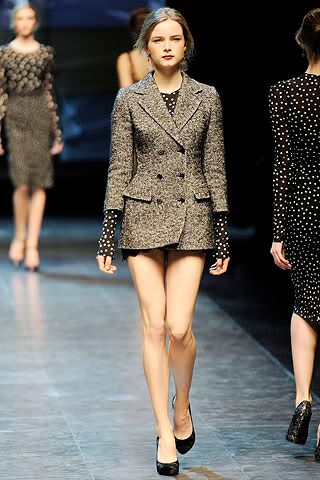 Some more chiffon/knit combos (look 3, please get in my wardrobe), and some all over sequins (woohoo!), plus some velvet that looks half wearable (i.e. not too velvet-y, at least in this pic).... Love the neckline on that and looks 5 and 6, and there's some gorgeous pleat and drape detail here.


Versace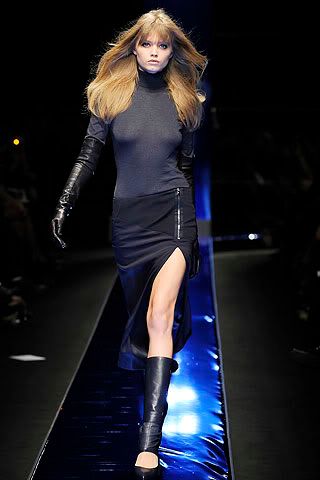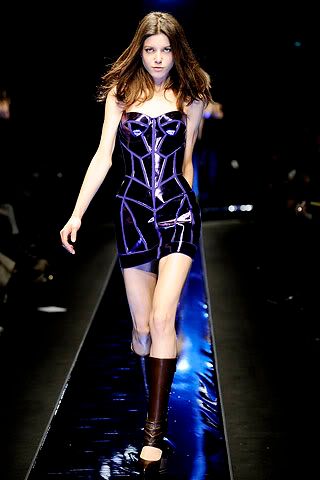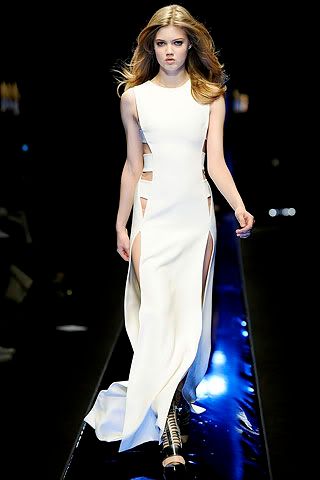 Thigh high splits with sporty zip details; metallic leather body armour-esque mini; double split maxi with side seam cut outs. Clean lines, almost, but with sexy details. It's classic Versace, but, I dunno, better? Hmm. Apaz opera gloves are all in for A/W, too, and in leather if Donatella has her way.
Versus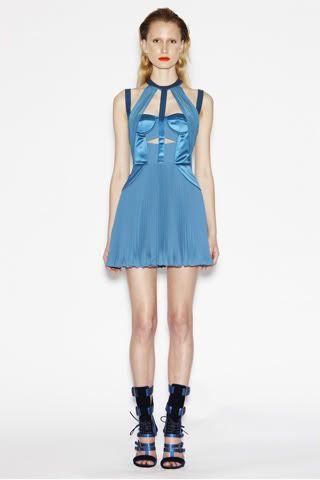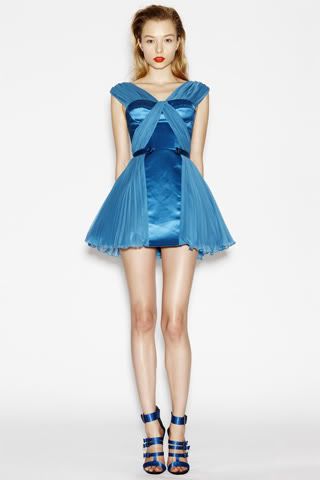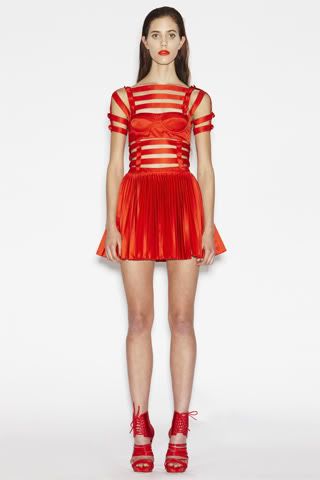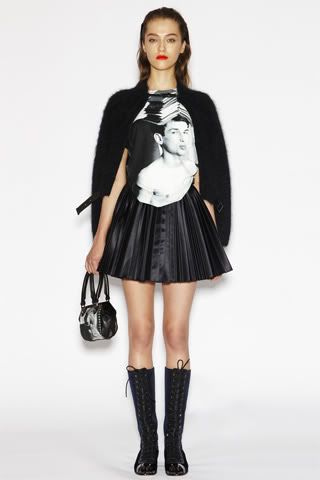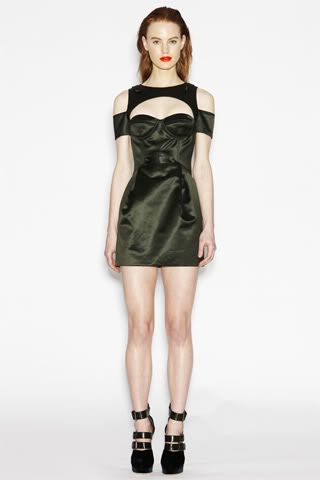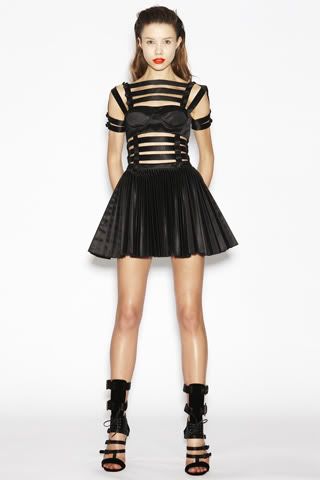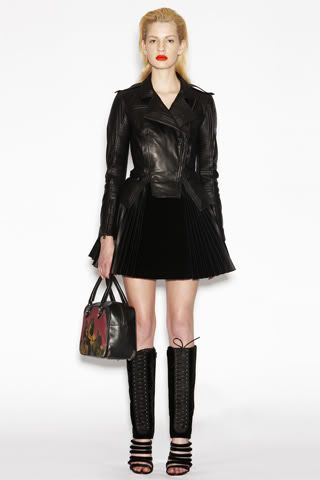 Christopher Kane does Versace and it looks like CKane does Versace, non? I enjoy all the little details here; the straps; the fabric mixture; the cut outs; the tucks; the rigid pleats in the skirts; the cut of that biker jacket...gorgeous. Not a fan of the bags, though. Oh, and the fuzzy dress with the triple belt in look 4? YES.



-------------

Previous AW10 posts at:

new york roundup
loved: 3.1 philip lim
london roundup
loved: todd lynn

-------------