Another designer featured on Style Bubble recently (Dean Quinn was too...), Brooke Roberts is doing interesting things with medical scans and knitwear.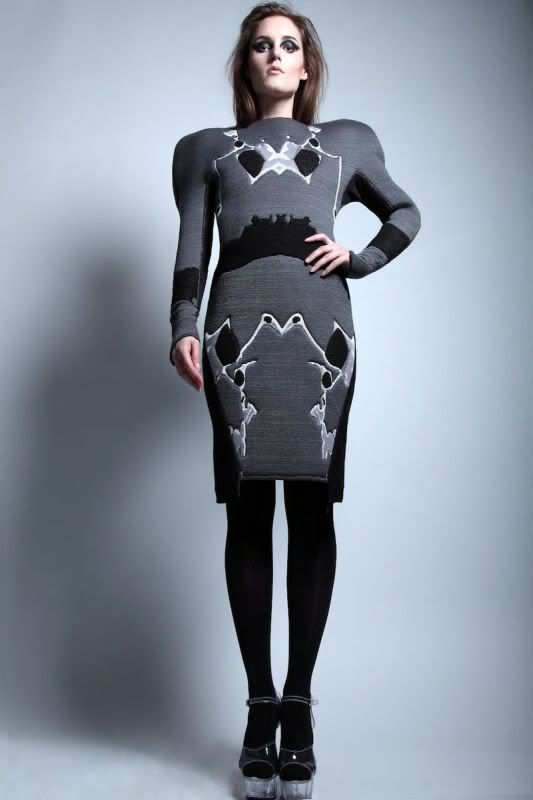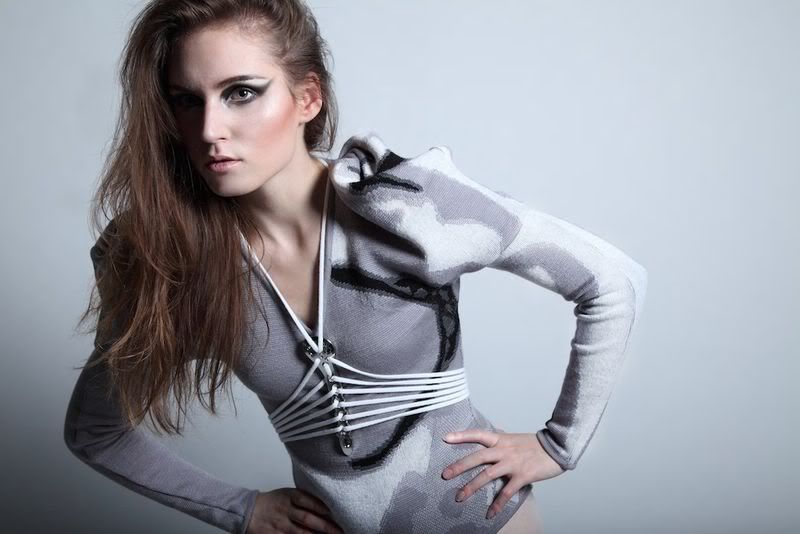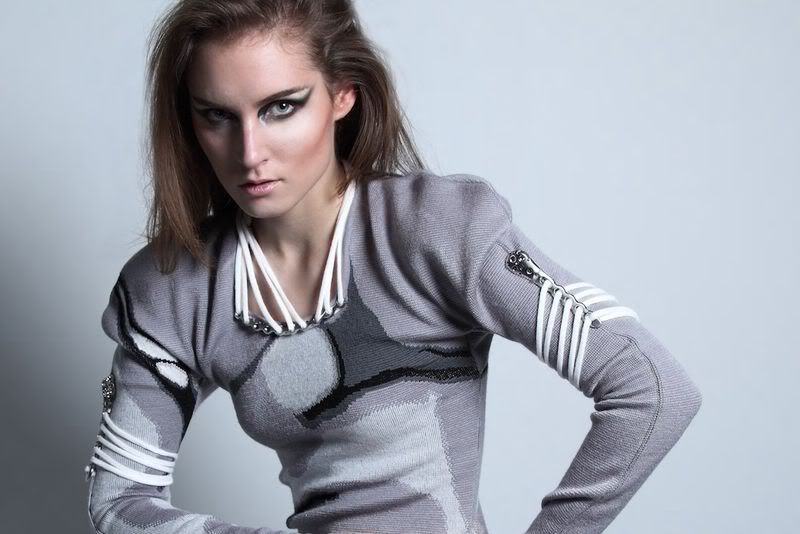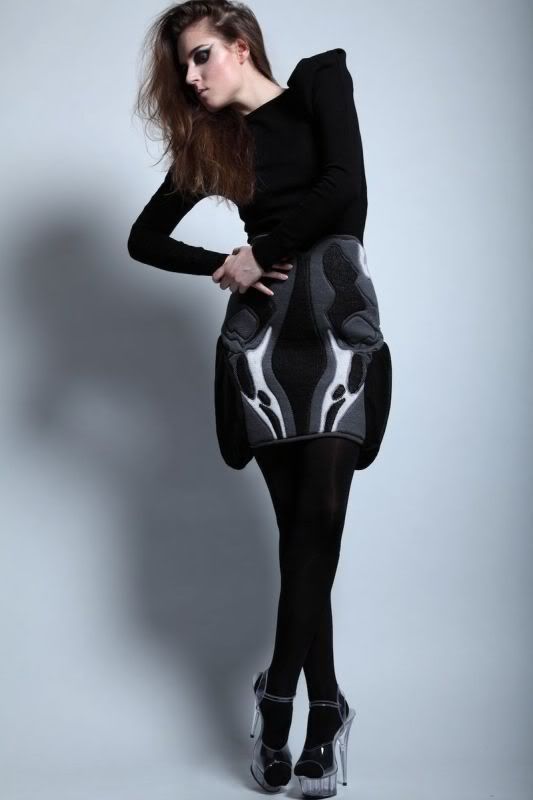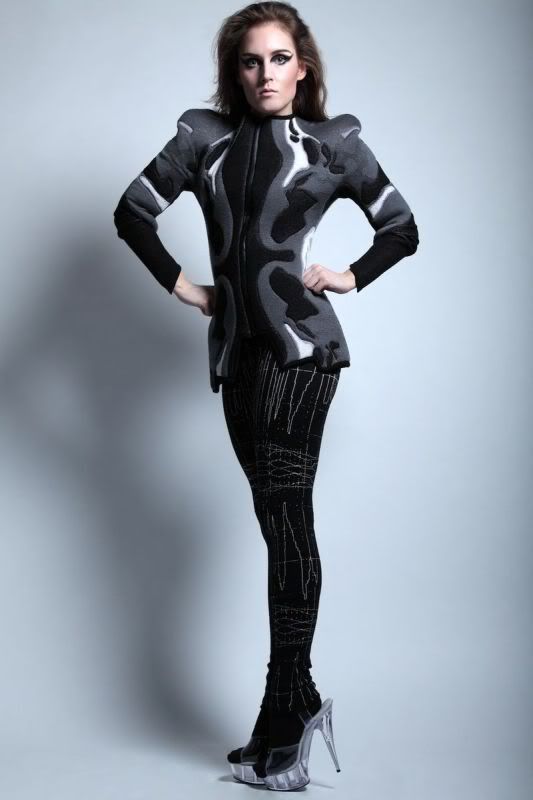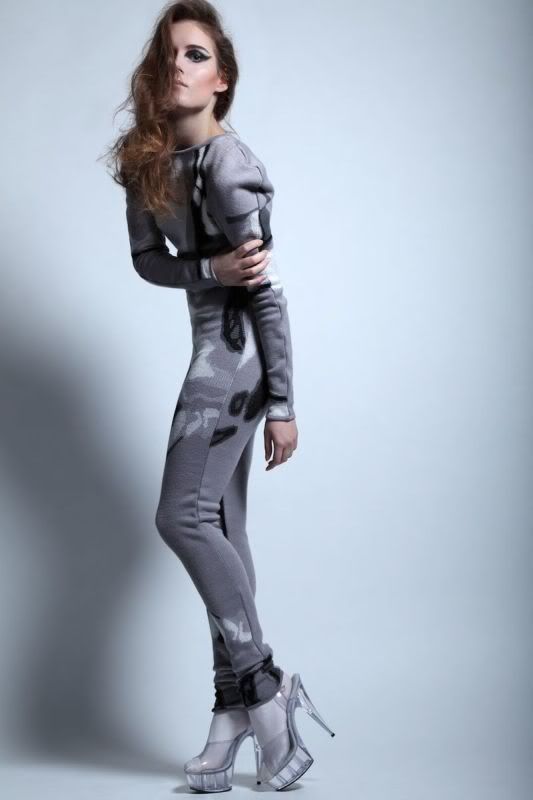 Clear platform stripper shoes; brilliant! There's a 4th year who was sticking jewels to some of these, as well as glasses frames, to accessorise her collection (btw I do want to take pics of all this work I'm talking about, but I don't really know the 4th years and feel cheeky asking. I'll take loads of pics at the Newcastle show, and probs at GFW too, and those are in May (17th? 18th? something like that) and June (7th? ish?) respectively.
Anyways, love the greys/blacks/whites and the shapes made by the scan here. They look so abstract and interesting - I can hardly tell the original image, but I can see the inspiration at the same time...
Bloggers: why do you write about/feature the designers you do? I write about designers I like/would wear, am inspired by, or who use interesting techniques, which I can reference later or try out for myself (errr, not that I'll likely be printing/knitting medical scans onto knits anytime soon; not my department; yeah?)...