I'm short. I mean 5"3' short.
This is, of course, why I wear heels
ALL. THE. TIME.
Well, it's one of the reasons.
But there are loads of people my sized, yes? Loads of bloggers, too. It's not an uncommon height; in fact, it's pretty regular; and yet we are often told "best steer clear if you're short" and the like of certain trends. Hareem pants. Maxi dresses. etc etc.
Well, I own one pair of hareems, and a plethora of maxi dresses.
Thing is, if you're also rocking a pair of big ass heels, what's the difference?
So here, an ode to the maxi. (At least 4 of them). I always feel taller, and lither, when donning one of these. And they're so versatile!

Vintage leopard print maxi dress; ebay: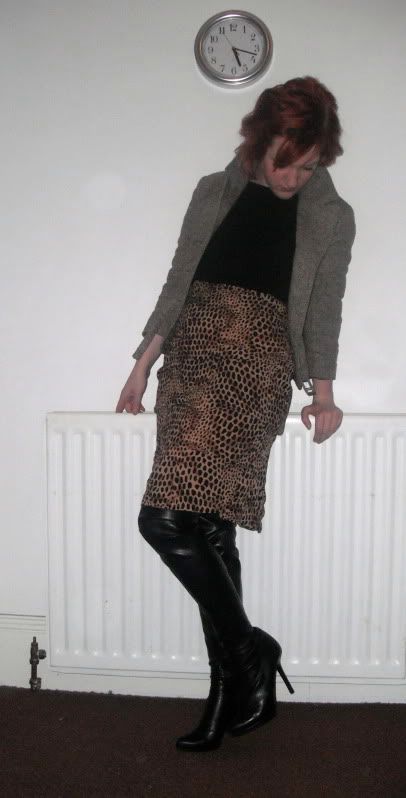 Letting it flow free is, of course, one option. And the reason for buying, surely. But pinned up to the waist is another styling option, and one which will make an interesting and unique effect to even the most commercial of maxis.
Worn with Topshop shoes and H&M socks//Zara boots, H&M jacket and thrifted crop jumper.
Vintage green jersey maxi; Best Vintage: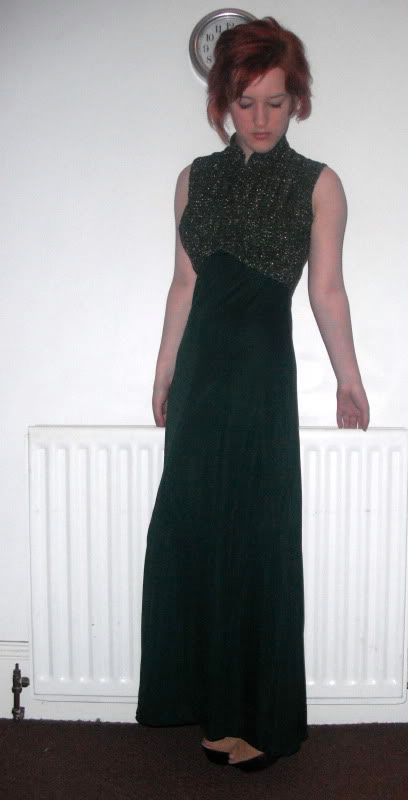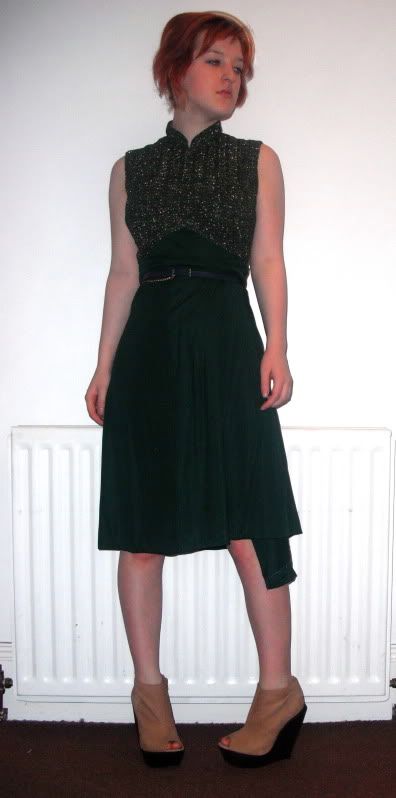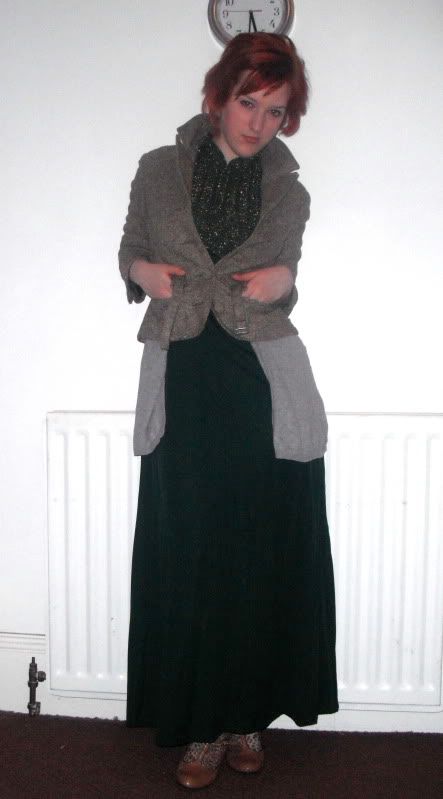 The fourth option is the "dressing this one down" one; but it's pretty hard to do. This is one of the dressiest dresses I have; I could almost walk a red carpet in it, non? £20 though! I had to take it up...
But pinned up, it's wearable daily!
Topshop shoes//thrifted belt//Uniqlo cardi, H&M socks, Dorothy Perkins shoes//H&M jacket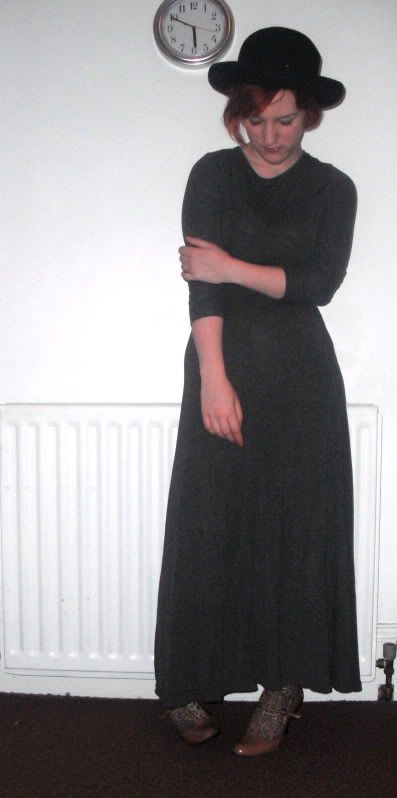 I've shown this pinned up before; no need for a repeat.
This is another I had to take up, btw.
But, as a fan of grey, it's epicly versatile in a layering sense! That's the beauty of a maxi; it's another, long layer that you can experiment with.
hat from ebay//Uniqlo cardi, H&M tee, vintage sheer dress and Priceless boots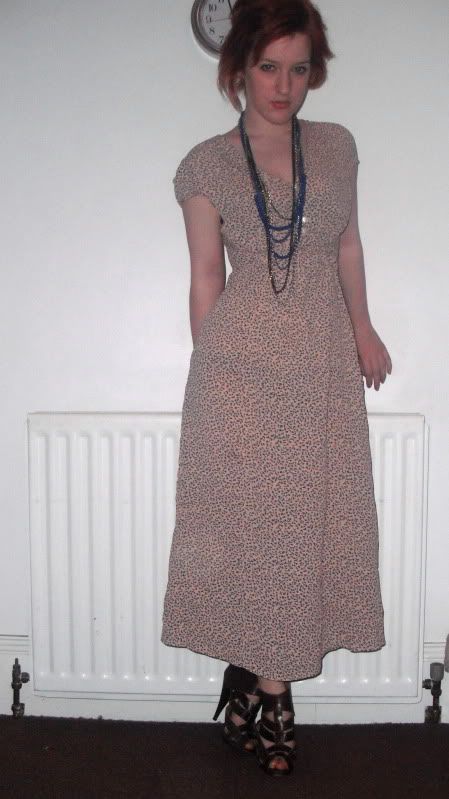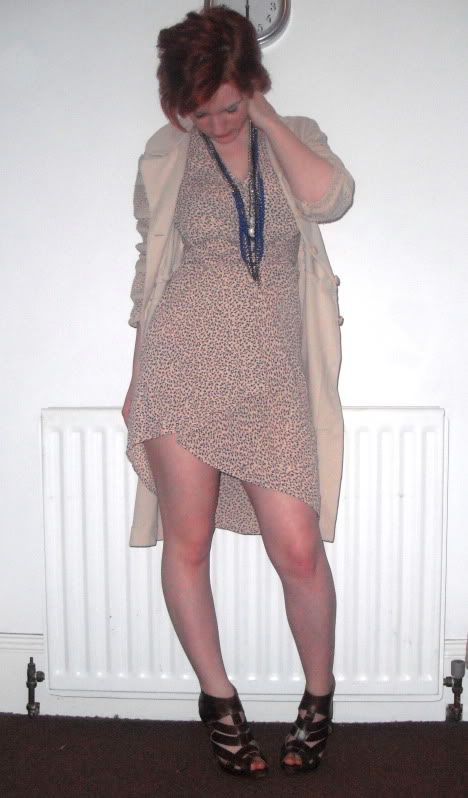 Another one that's interesting to pin up; although no actual pinning required because of the ties (which themselves make different looks depending on how you tie them).
Topshop shoes & necklace//vintage cardi/coat
Course there's also the slinky black maxi (aka the goth dress) and the two floor length vintage slips in my wardrobe, as well as a mid calf length number - I'm sure you've seen them around...
Short girls, embrace the maxi. A block colour, especially, will add length.
OK, gonna stop, I vowed not to become a "you should wear this!" kind of blogger. I'm not here to tell you what to wear - if you're a blog reader, probability says you know how to dress well.
But don't listen to the magazines who do tell you what to wear - if you wear anything with confidence, you can get away with it.
If
When you see me strutting down the street wearing something that I'd probably be advised not to because of my size/shape/hair colour/whatevs; you'll know what I mean.
Err...
I hope.