Continuing the trend for spending too much on stuff and junk, I popped into town on Saturday and ended up spending about 80 quid on various things including the below... (and ebay packaging, makeup -
a later post
; stuff for uni)...
Popped into Best Vintage cos I haven't been for absolutely agessss and ended up loving a few pieces.
Kimono-esque floral dress (IT'S SO FLOATY WHEEEEEE!)
...only kimono-esque cos of the sleeves...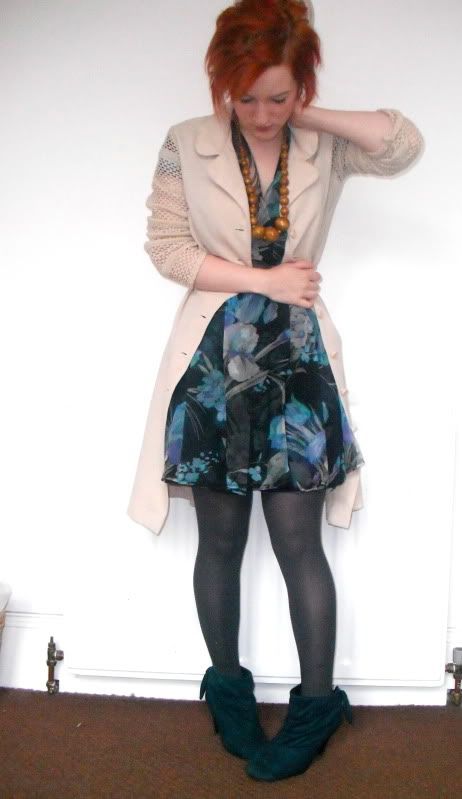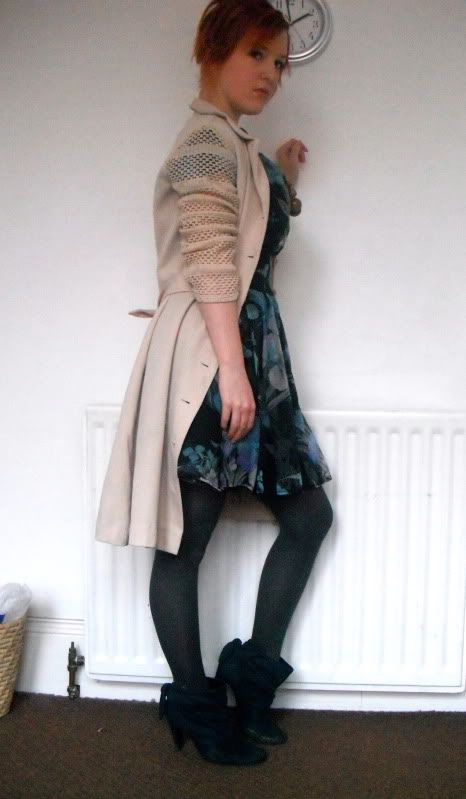 Then there's this awesome 70s cardi/c
oat (mebs it'll be a coat in summer; deffo too thin for that just now). Note awkward 'spinning around' expression.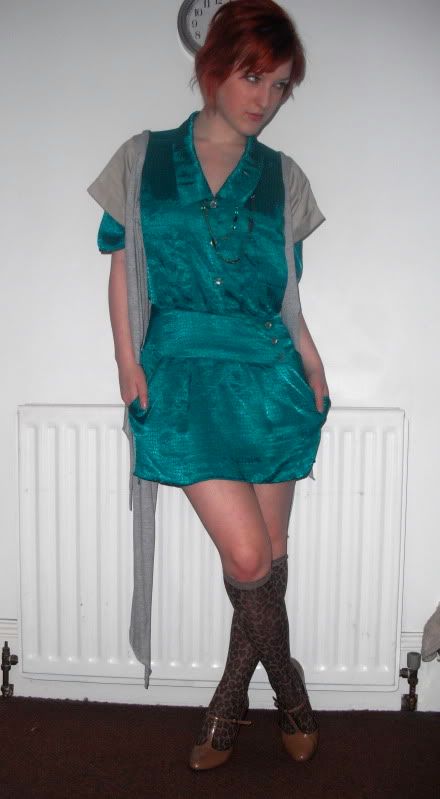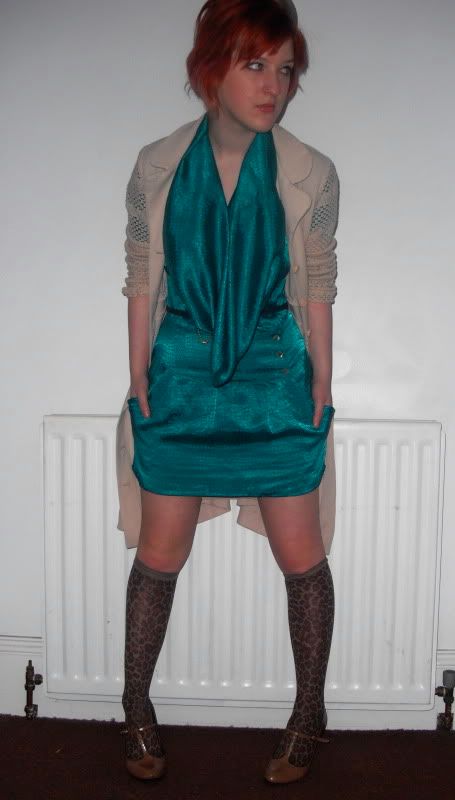 Green dress (which I shortened, so now I also have a drapey scarf, as in the second pic). It just went so well with my hair!
Wearing it with a draped cardi thing with chino sleeves that I made last summer in order to launch my etsy shop and never got around too...
I should really follow these projects through, shouldn't I? It will be for sale sometime. If you're a fan, I guess, take note.

More of the coat.