We'll get over the fur issue before we start - the argument comes up every A/W collection time and I pure CBA to go over it now. It's irrelevant.
What
is
relevant is design, and
Todd Lynn
's collection included some excellently
designed
fur. See the first look below for evidence - cropped and strong shouldered, worn over a leather jacket. I can't tell if it's a jacket in itself or part of the leathuurrrr, though.
Also loved the shape of the coats as in look 2 (there were a couple following this pattern) - the funnel neck, short, wide sleeved coat is interesting, non?
Also the rib-like coat, which came together into a woven section at the back - BIG fan. Oo, oo, and the little rib-like leather shoulders in look 5 - separate to the coat? - are also made of awesome...
I'm a fan of the boots, too. Surprise, surprise.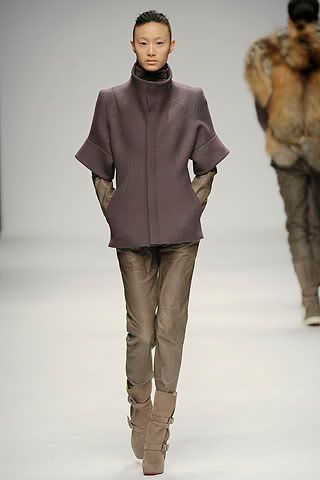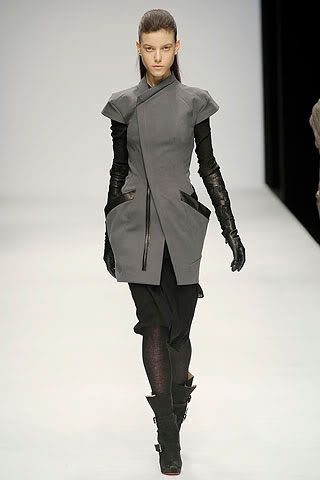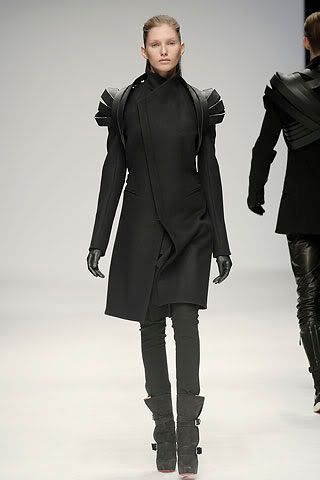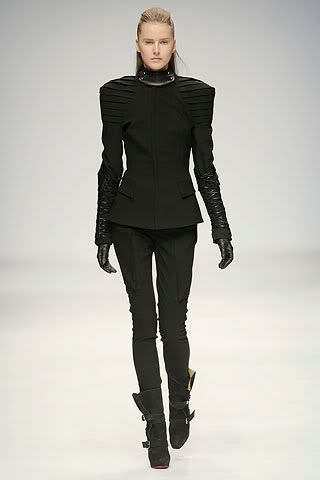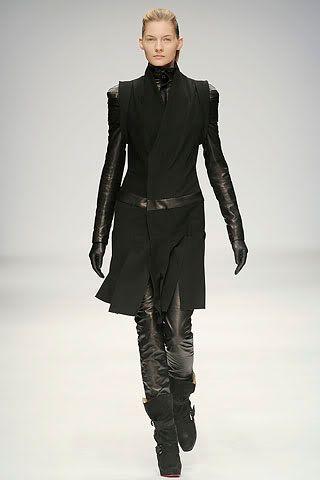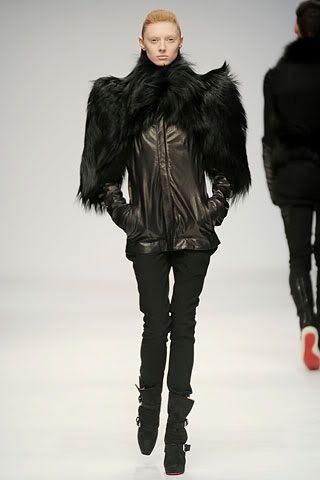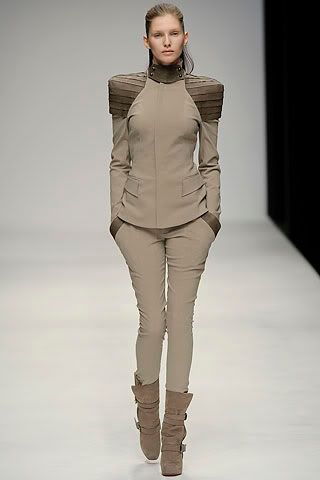 -------------

Previous AW10 posts at:

new york roundup
loved: 3.1 philip lim
london roundup


-------------