I might've mentioned recently that I've been spending far too much money - evidenced, if anything, by the amount I spent purely on Saturday.
It's a good job I can pay off a Topshop card slowly, over a few months, yes? Yes. Because, you see, I bought these beauties (and also some underwear and a ring and the necklace in the below shots.)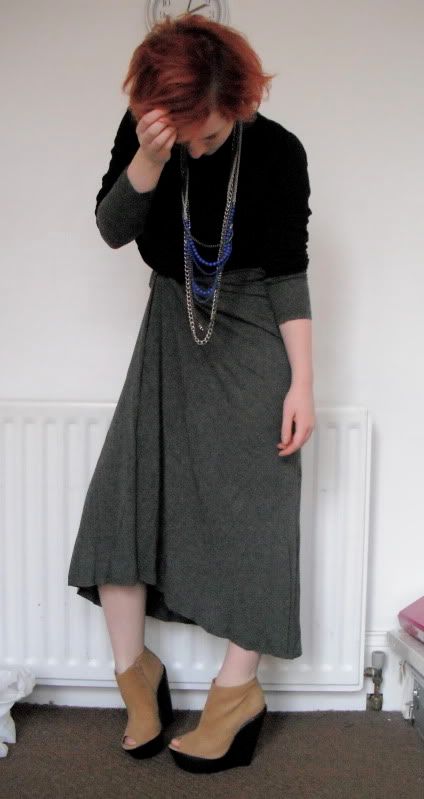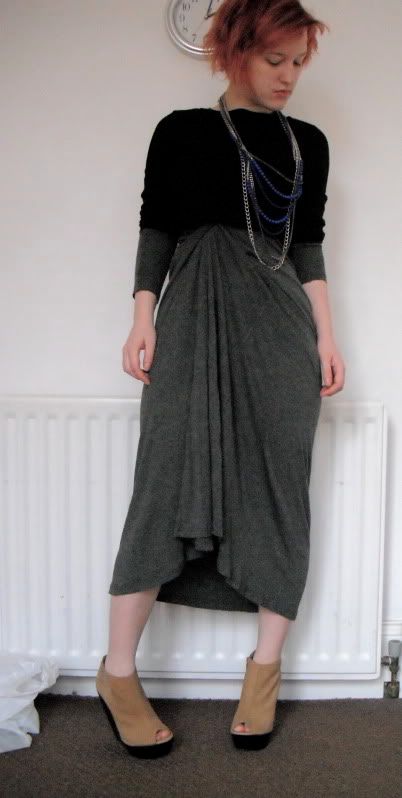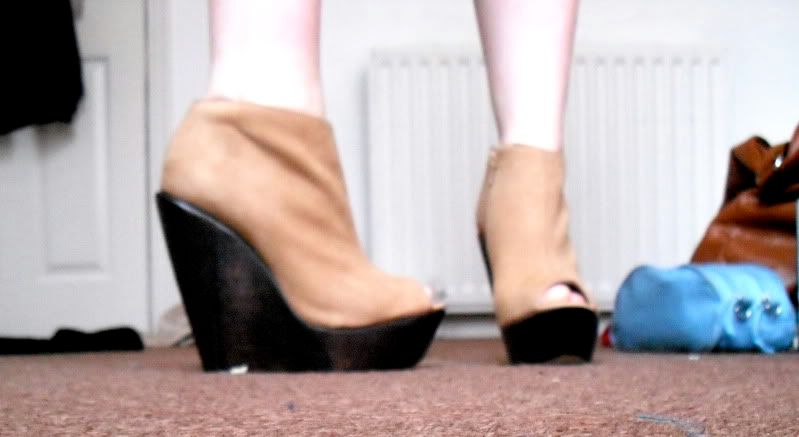 grey maxi dress (pinned up) ; ASOS/black jumper; thrifted/necklace&shoes; topshop
I'd been looking for the perfect wedges, and these might be it. Although they could do with some grips, as they're a bit slippery, even around the house, where I'm currently trying to get used to walking in them at every opportunity so I don't fall and break my neck. Might pop to the cobbler and see what he can do. Shoemakers: people need grips!
Course, I'm also waiting for some tan suede Gucci wedges to arrive from ebay, but they are more of a summer affair; a strappy sandal; as opposed to a peeptoe boot effort.


But I didnt stop there! Oh no. Also making an appearance (at the paltry price of £8, rather than the £85-student discount of the Topshop-ers...) were these fetching types...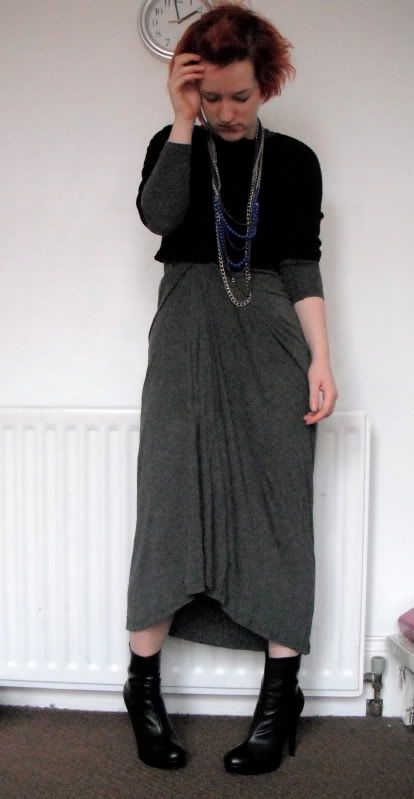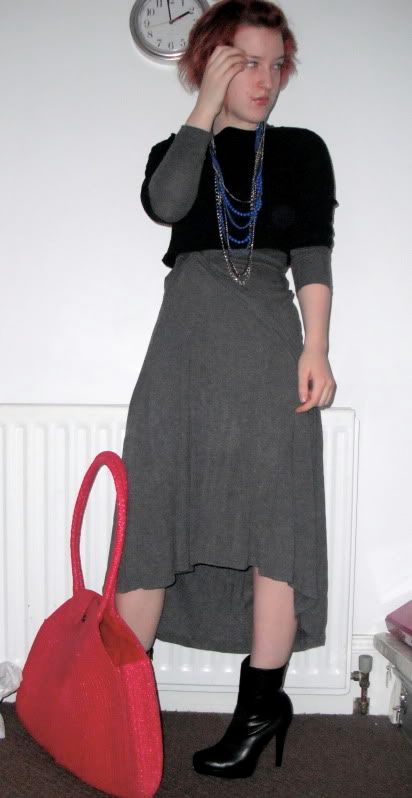 boots; priceless shoes/raffia bag; thrifted
.
..which are different enough to all my other black boots for it to be worth it, I think.

Also note aforementioned blue/silver necklace (£2) and the amazingness that is the bright pink raffia bag - which is kinda misplaced in that shot, and random, but I wanted to share it's win-factor - which was the princely sum of £1.50 at my beloved RSPCA in Byker; source of many an awesome item (net-ish skirt, which I will wear and photog soon, a vintage navy chain handle bag and 2 cookery books were in last weeks haul, also).

Sales at cheap stores always make me happy, even though I try to promise myself I will buy less things but in better qualities. It never happens. I'm far too tempted by things like this. Quality over quantity is hard when you're a) a student and b) surrounded by competing high street stores, non?