A story:
Those that follow me on
twitter
might've seen my tweet about these babies off of eBay. I got three replies to that tweet - seems the general opinion was they were vile but also amazing and I should definitely get 'em.
After umm-ing and ahh-ing for a few days I decided I would, in fact, purchase them, but then I failed to notice the end time and ended up missing the end. I wasn't too worried; 'they'll be relisted!' I thought, before noticing that they'd had a bid! NOOOOOO!
Clearly
someone else had been paying attention to trends appearing around and about - not only the platofrm/crazy heel part, but, I mean...well, take a look: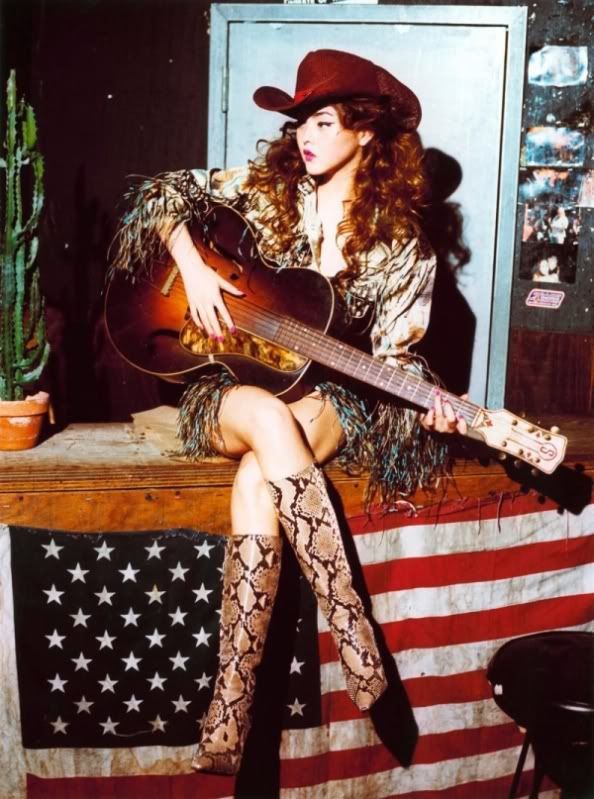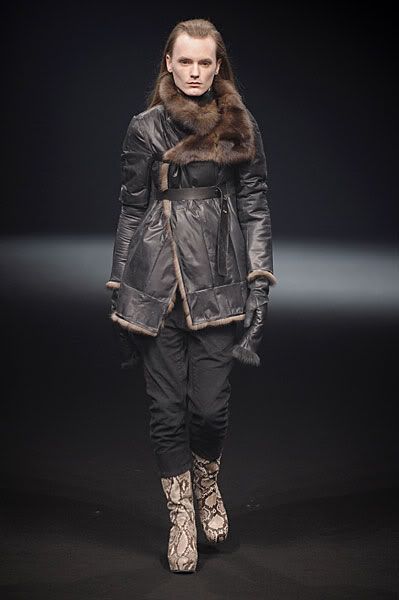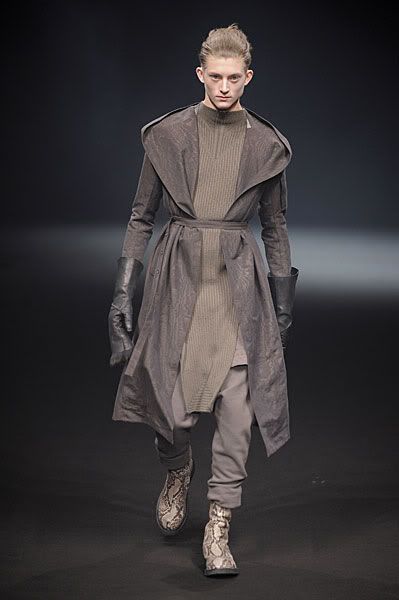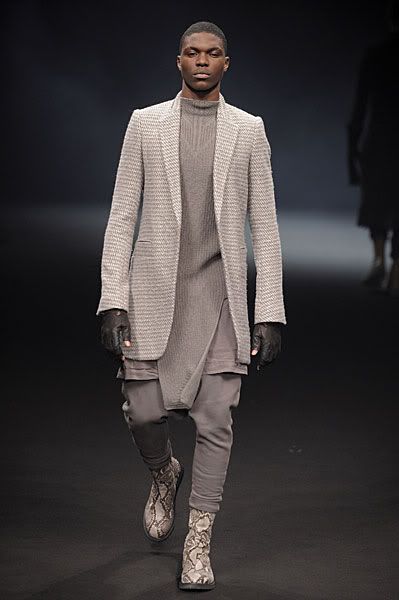 Rick Owens recent menswear show, and a recent editorial (Devon Aoki by Ellen von Unwerth) both showing the snake print boots, man...
I definitely missed a trick there.
So, yknow, ebay buyer, if it turns out you don't like them or they don't fit you, whack back up on there, yeah?
Or if any readers have seen similar awesome boots, lemme know...
I've ransacked ebay, there are no good ones, and this makes me sad.