You have not only earned my clearly coveted "favourite collection at nyfw" award, but also got me out of my "not blogging the shows" state.
Very well done.
Your subtle colour palette with lots of lovely grey + your flirtation with shearling + just the right amount of embellishment + all the asymmetry + the floaty-ness + the fabric mix inc. suede, leathurrrr, jersey, knits, chiffon and fur = SUPER LEVELS OF AWESOMENESS.
Not only do I
like
the pieces, I can
see
myself in them.
I can literally picture myself wearing most if not all of these looks/pieces.
It's not that other designers at nyfw show unwearable stuff - that's the one thing I like about nyfw over the other fashion weeks, infact. I look at them for pieces I can see myself in; pieces I could actually wear...
London is for the more avant-garde; the fresh; the edgy.
Milan for the (sometimes) slightly trashy; for the tailoring.
Paris for the exuberance; the couture influence (often the more avant-garde, but the more established; the more money behind it.
...it's just that you've done it way better than the lot of em.
ANYWAYS ONTO THE CLOTHESSSS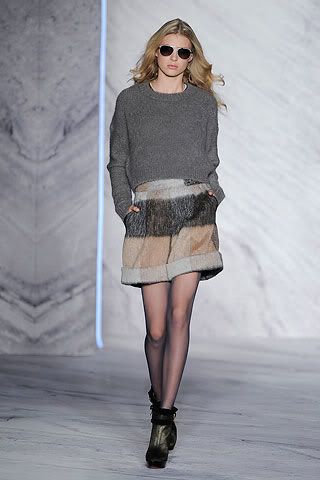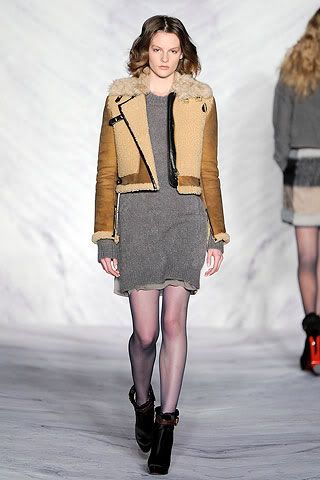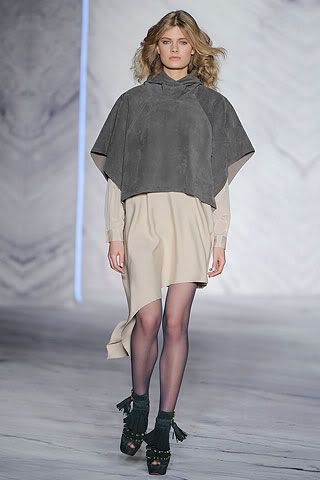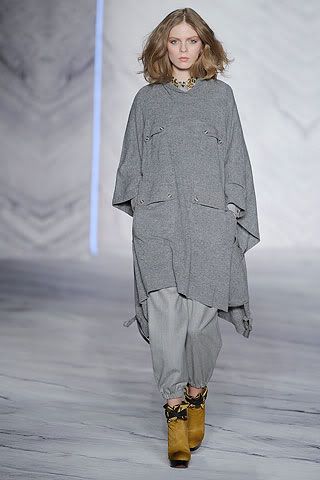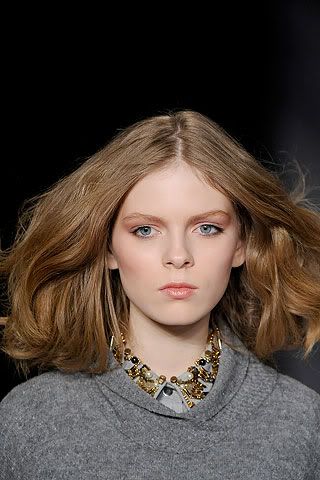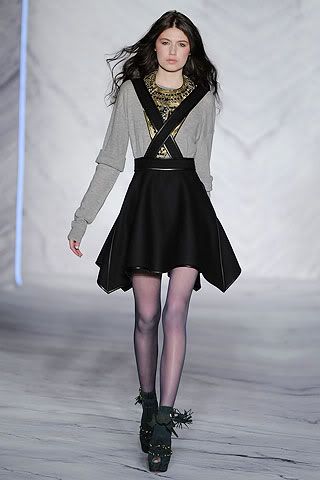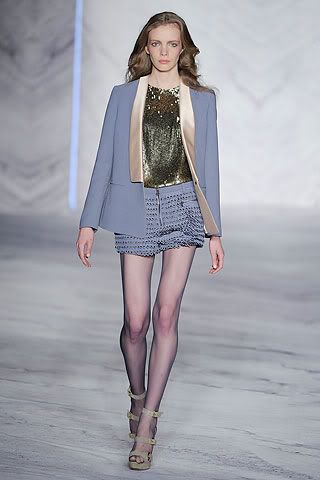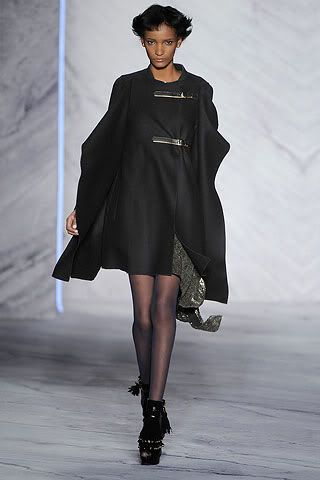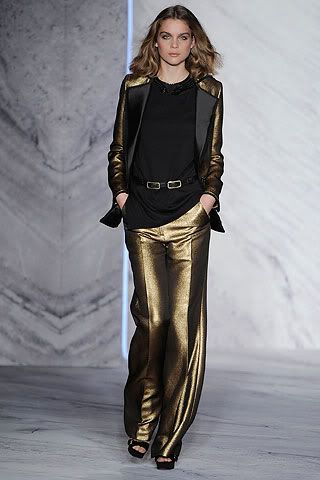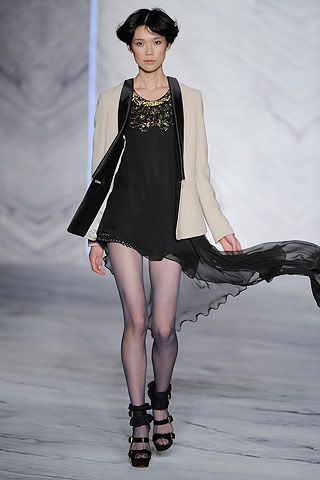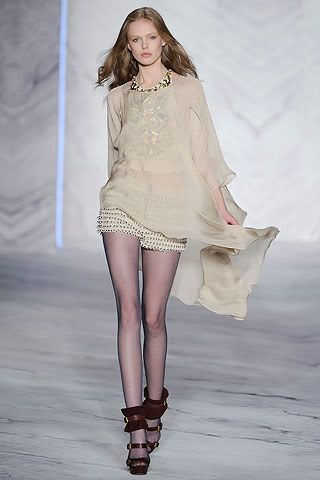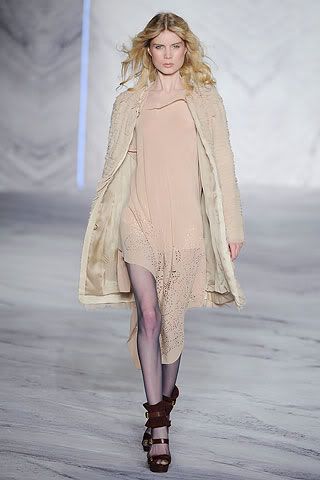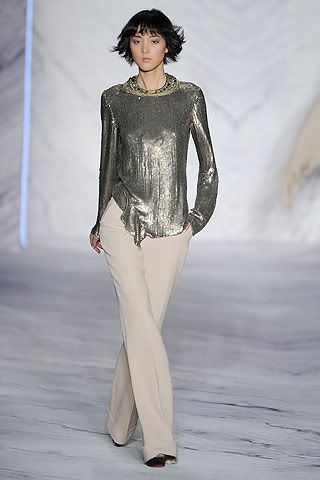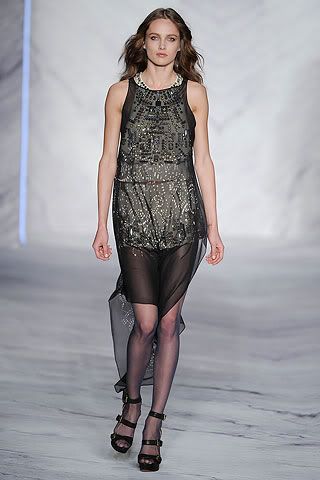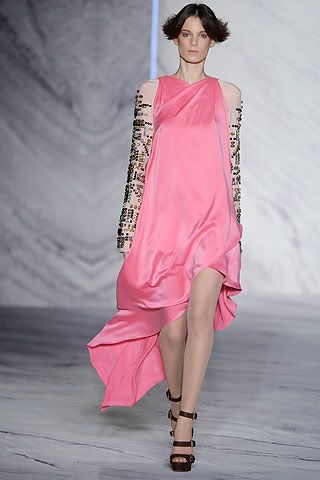 ...+ the gold suit + the sequins + the leopard print...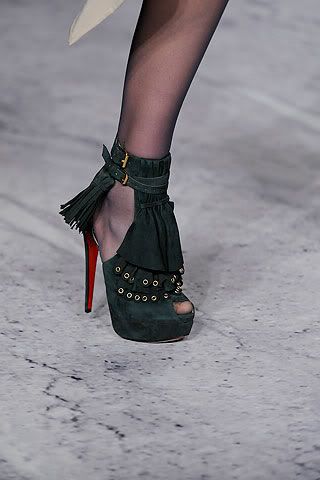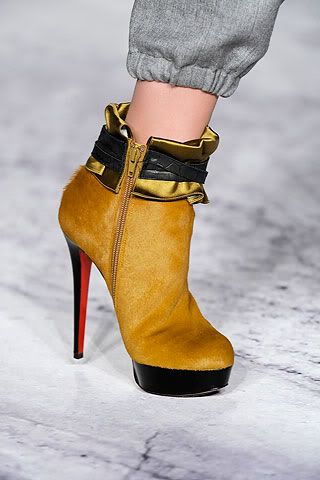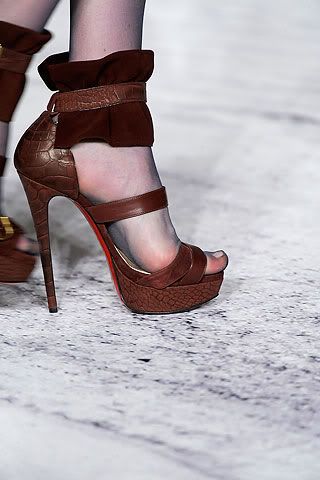 ...AND THE SHOESSSSS; the shoooooooeeeeeeessssssss. Gahhhhhh. Espec the green ones.
I just had the best reaction to this collection.
I'd love to know others thoughts on it, and indeed, if you've perused the shows, which are your faves?