There's a market, once a month, on a Sunday, in Newcastle. One I haven't been to for over a year, due to being in London/sleeping in in Sundays. But I think I'll trot on down to the next one...

The Make & Mend Market is filled with stalls (around 15 per event, perhaps...small spaces, yknow?) selling handmade, vintage and second hand sundries, and I do hope
The Libertarian
still has a stall there - I used to go all the time, and she was always there.
So I was thinking about this when it dawned on me "
Dude, this is 2010, it's the digital age
" and googled her. Turns out
she has a webstore
too;
yeahboiiii


She's moved on from the sculptural jewellery made from melted pens and cake stands made from LP records that I'm familiar with -
although not entirely
- to a more Burlesque and headpiece based range.
There's a thriving Burlesque scene in Newcastle, see.
But there's still plenty of unique and interesting jewellery here, and all at decent prices. Vidi.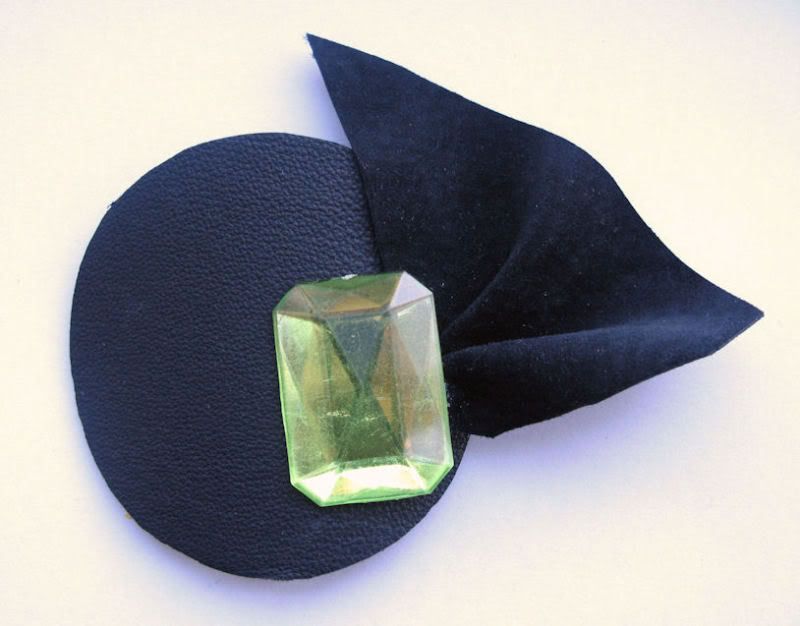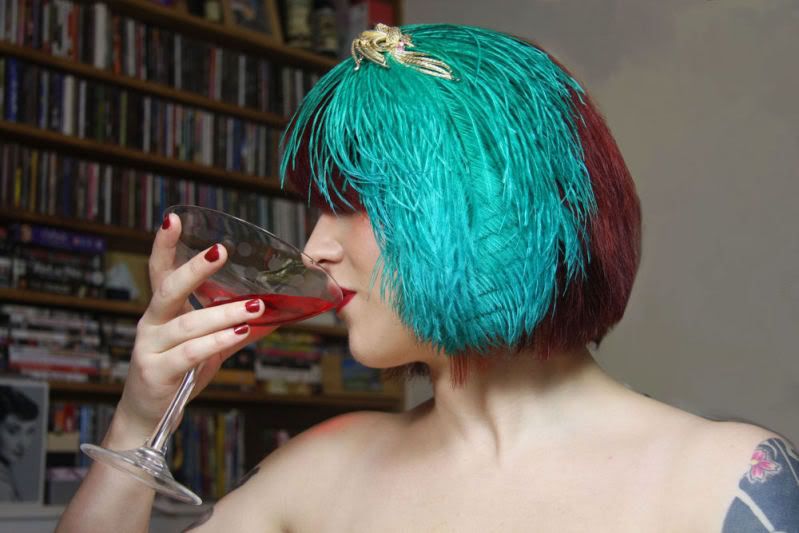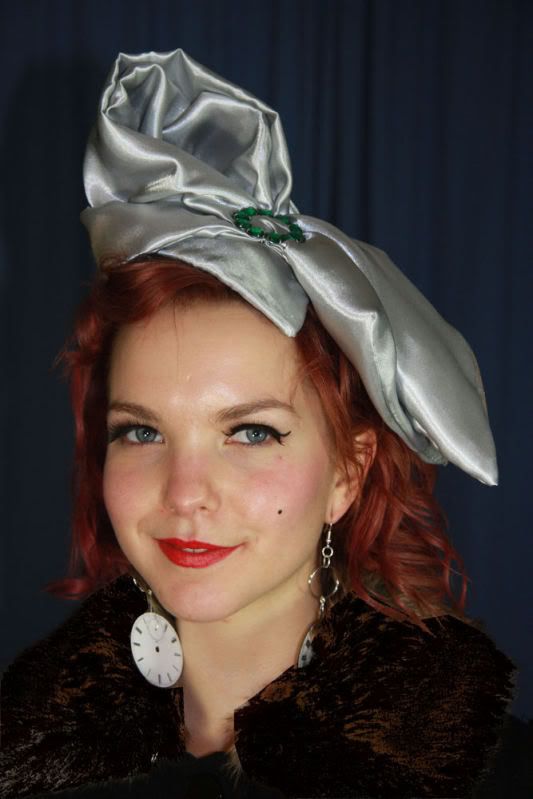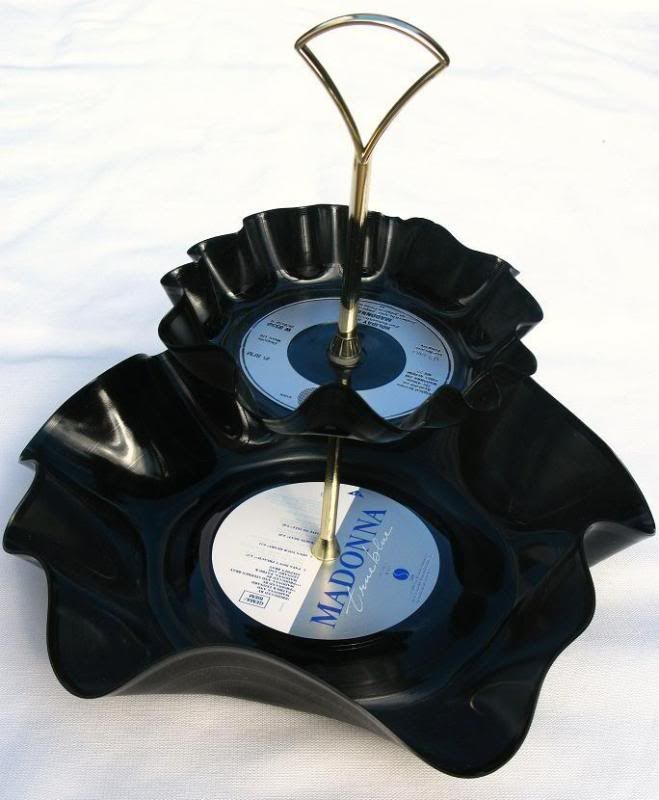 Navy Suede Fascinator//Ostrich Feather Fascinator (in green, black and lilac)//
40s-esque Fascinator//Silver Fascinator//Sunglasses Bracelet//
Red Leather Necklace//Madonna Vinyl Cake Stand

I adore; ADORE; the silver fascinator. I'm not at liberty to part with £45 right now though. Gah. (Also, it would probs look about 1% as good on me as on the model...)

She also makes these amazing drinks cabinet things to order!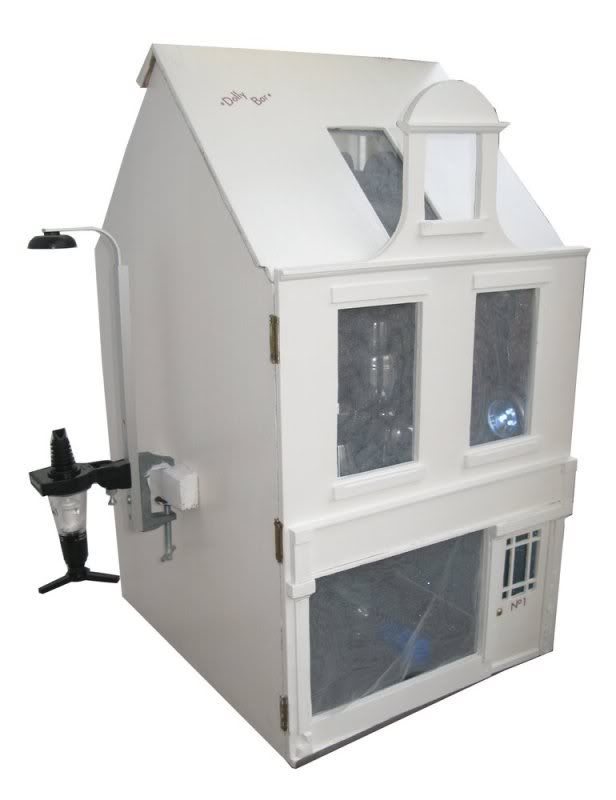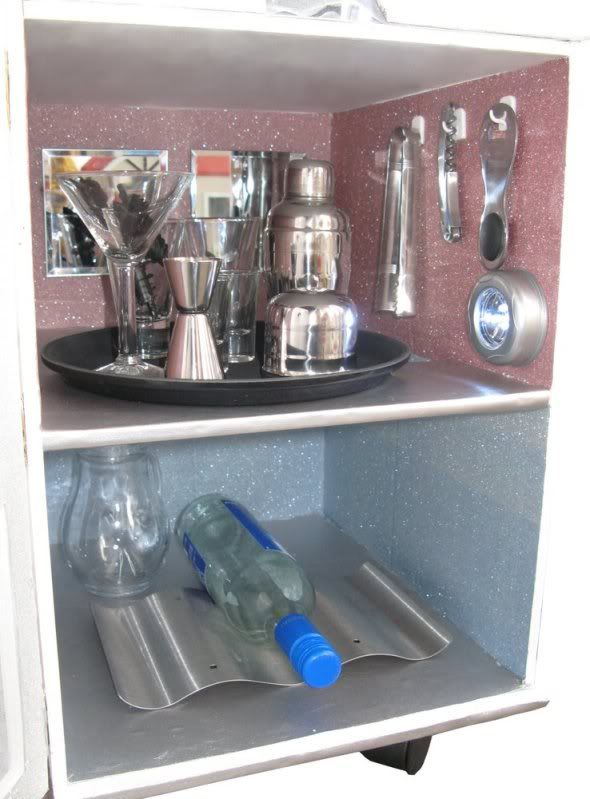 The thing about the Make & Mend Market - especially if it's at the Star and Shadow Cinema in Ouseburn, which it is every second month - is that it's perfect for half an hour of wandering and rummaging - always get there early, though - and then you can wander down to the quayside market, every Sunday, and buy some of the awesome cakes off of Lottie McPhee's, or buy some old books and DVDs, and a "hot dog" aka a good one; a proper sausage in a bun; from the German Sausage stall. It's awesome.

Course Lottie McPhee's cakes are also on sale at their shop in Gosforth (too much of a trek from Heaton, I heard.) and at the glorious Heaton Perk; which certainly isn't too far of a trek.

-------------