Given the much publicised (
but not by me, whatsoever!
) Rodarte for Target collection, and previous successful designer
collabos,
it seems natural and totes approps for more big name American designers to get up in Target's grill...
Fashionista
reported on and posted up the first looks -
all pics are from there!
Bring on
Zac Posen
;
April 25th 2010
.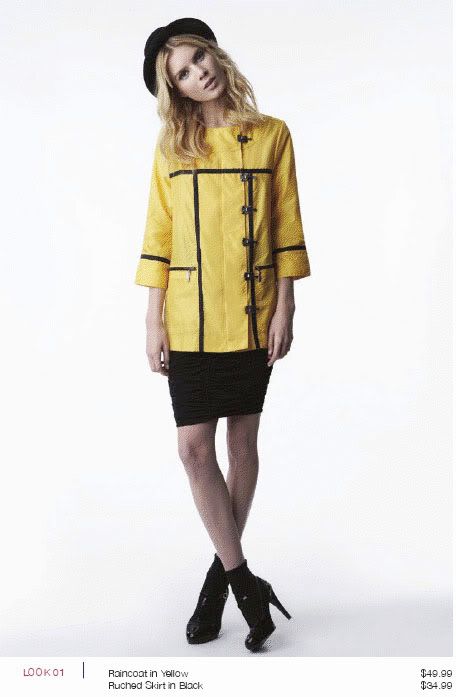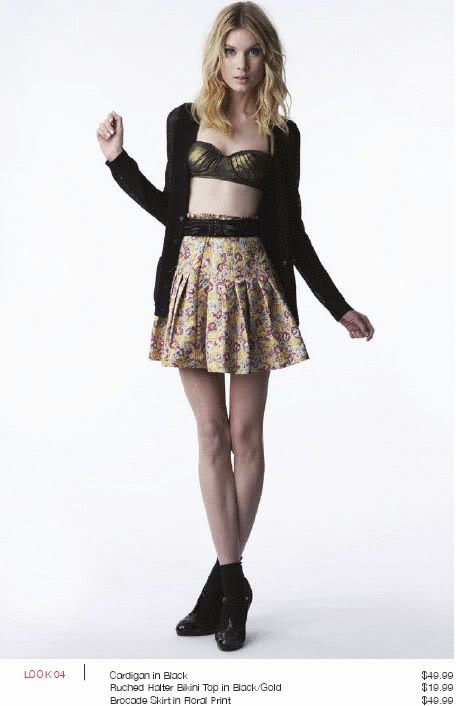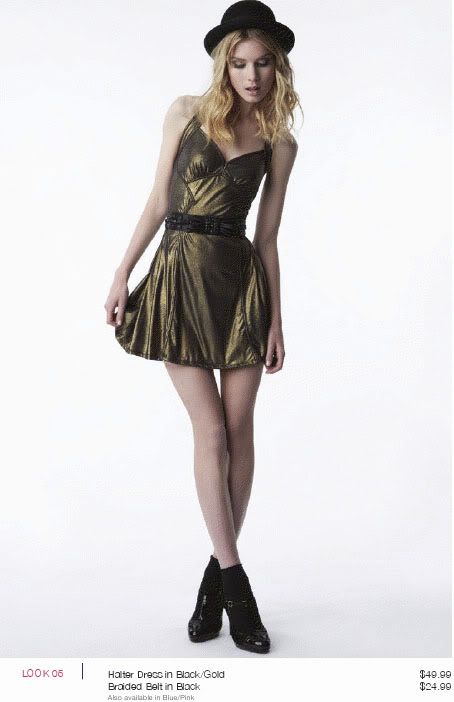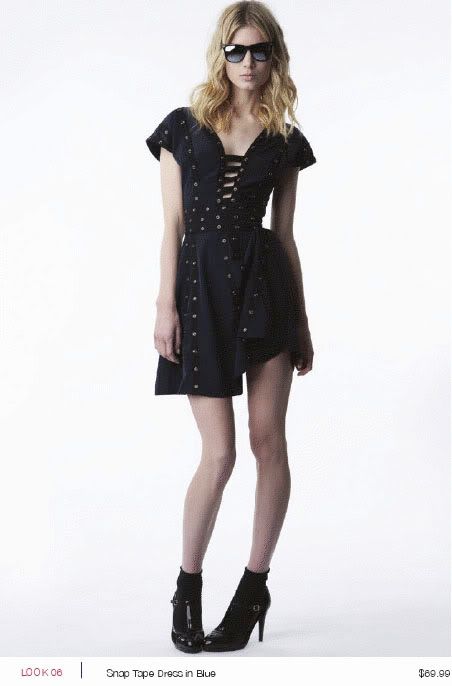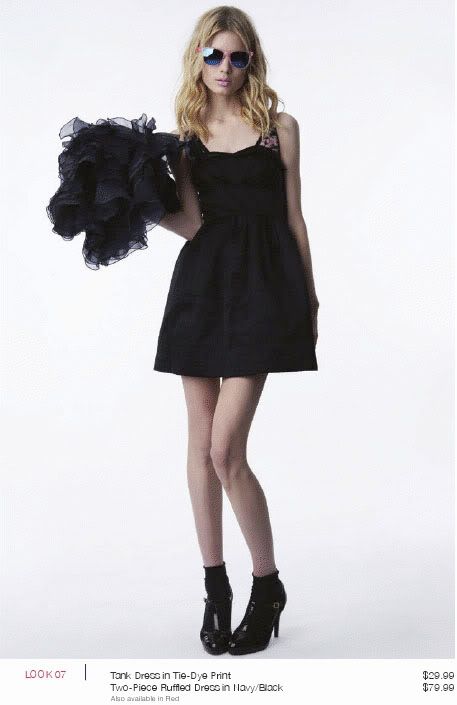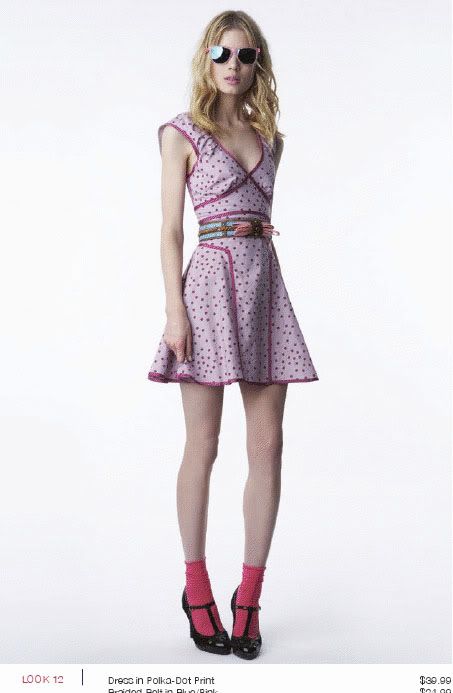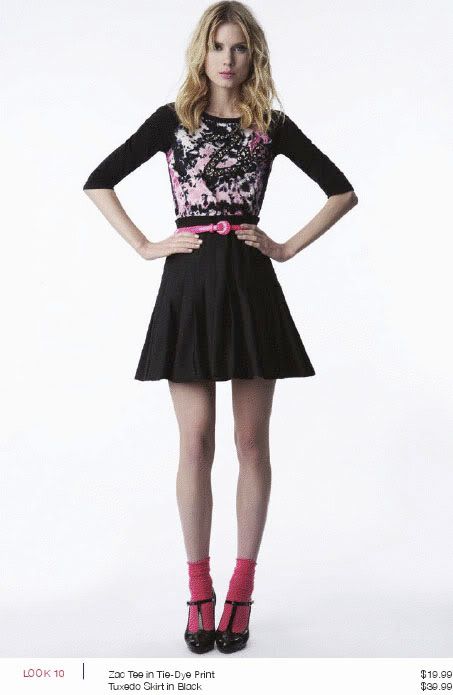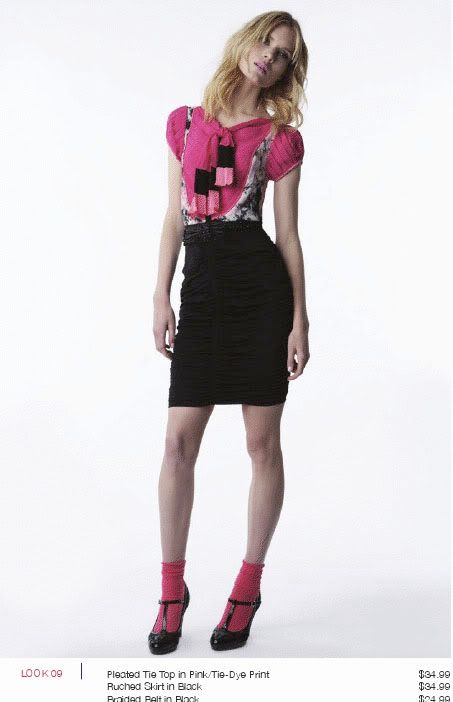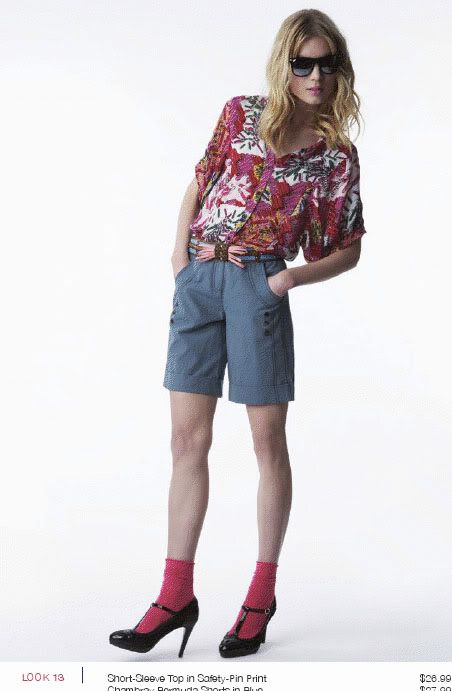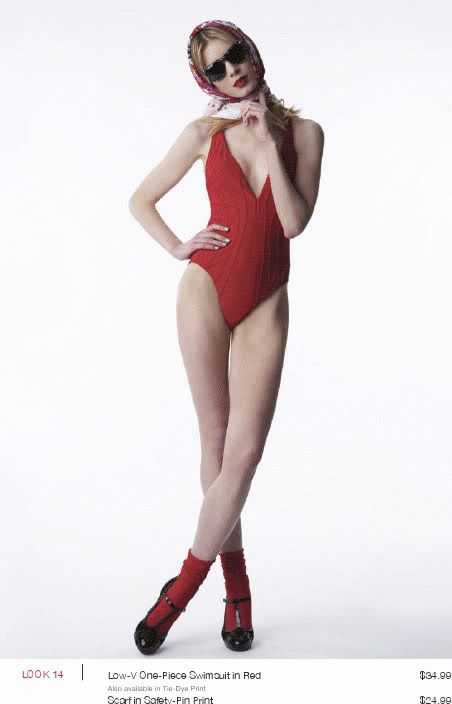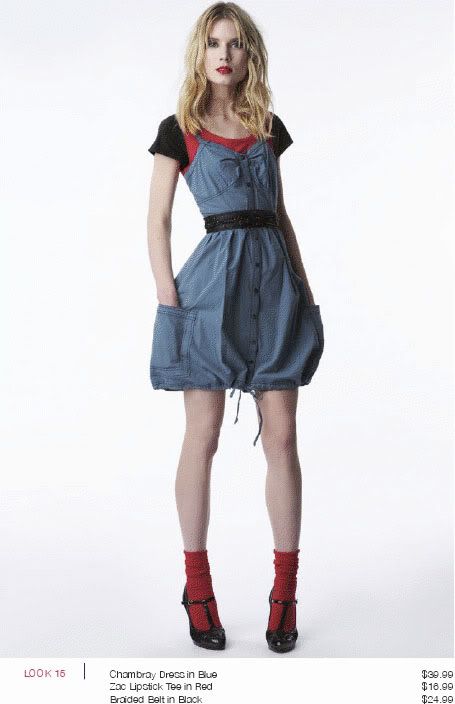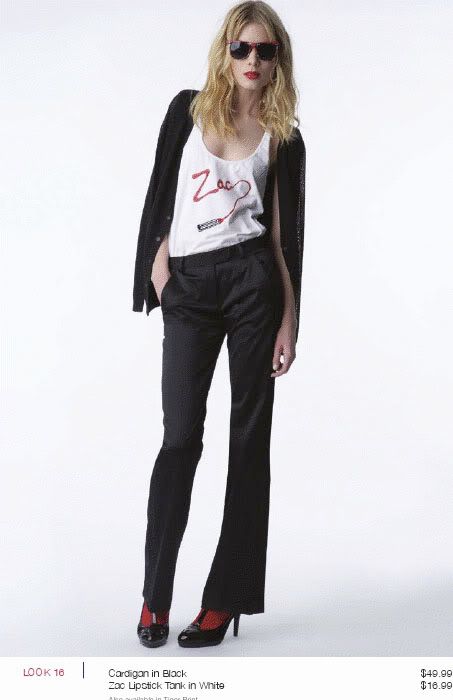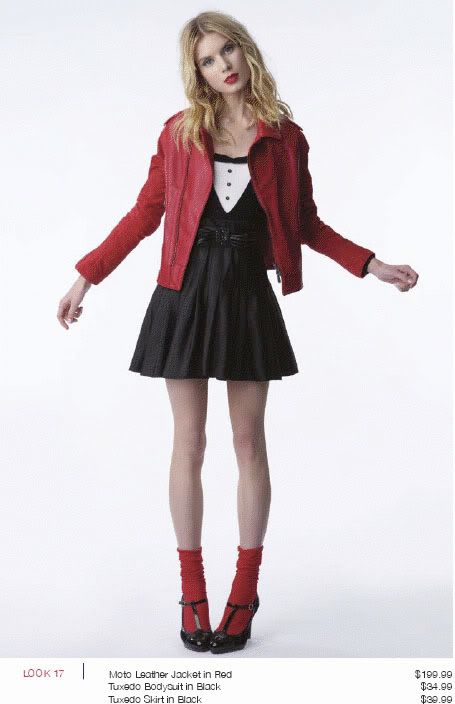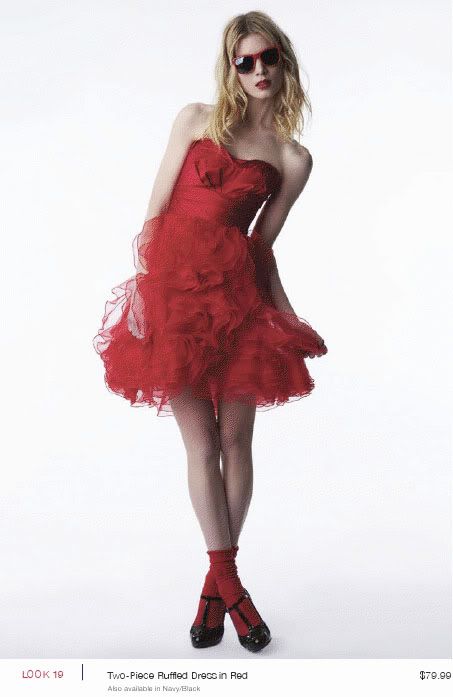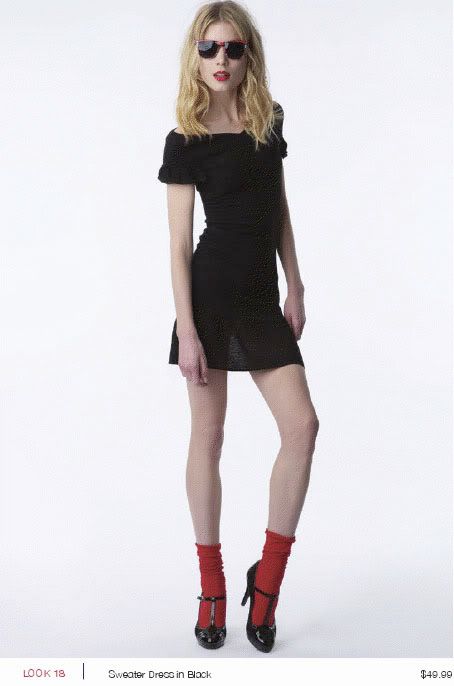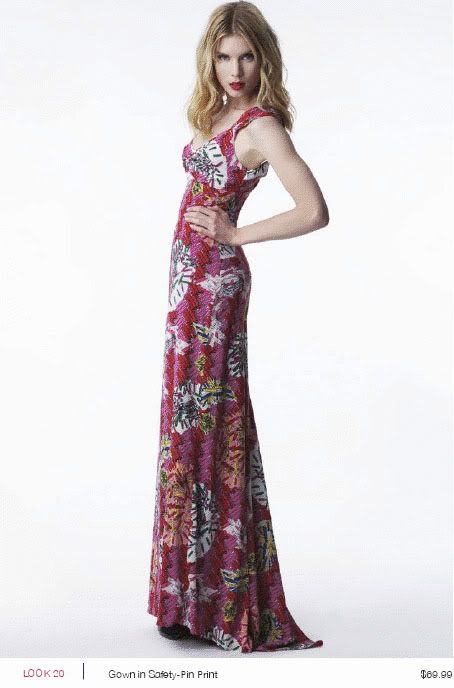 OK, so, my main problem with the Rodarte collection is/was that it looked sometimes ridiculously cheap...obviously the price points are a major factor, but they'll have known that - I mean, if you only have the budget for, say, cheap, plastic-y faux leather, you're not gonna design leather products, right? Unless that's the look you're going for... I use leather as an example cos it's pretty obvs, but I'm aware the Rodarte ladies were not down with the leather, kk?
Howevs I will congratulate them on their marketing campaign cos OBVS the hype and the bloggers and the ad campaign helped to sell that shit out,
youknow
?
Given that point, I think overall I'm much more of a fan of wor Zac 'ere...
That's not to say I love all the pieces, but I am a fan of certain looks. Taking these all with a pinch of salt though; again, it could be excellent marketing.
Talk through them? Don't mind if I do
.
Oh, bright coat! I enjoy the black geometric lines.

Cute look, overall. I like the bra, but this is the only example of the fabric working in any sense of the word, right?

SO CUTE. So actually cute...

I feel like I'm gonna overuse 'cute' in this review type thing, fyi

...but the ditzy floral with the pleat details and full skirt is just sooo sugary in the best possible way.

I covered this fabric up in no.2, so, nuff said, non? Puckery, cheap looking.....if you're gonna do metallic jersey, you gotta do it right, and this is not it. Oh hell no.

.....

Recalls CKane x Topshop, non? I don't feel like this fits with the others, but I kinda like it.

Maybe the black was the theme. Hmm. This is nothing spesh, but I want to know what that ruffle affair is, cos if it's a bag I am down with it insane amounts. I smell a DIY.

Feh, kinda tacky...

Sweet; extremeeeely girly; like the seam detail. Not my kinda thing but I can see it working IRL.

I wish I could see the one piece suit in more detail. I kinda think I kinda like it, the print and such, and could see it working as a body kinda deal, but the previous swimsuit has totes put a downer on it. I love the sock/shoe styling, as I do often with a sock/shoe combo, but I wish the shoes were more.....something.

Yeah yeah, it's cute. That's the same print, I guess. It's alright, but I think I'd enjoy this more if it was an all over print on the top as opposed to a patch...reminds me of that early noughties trend of a different sleeve/bodice colour. Not into it.... BUT an all over print could've added some oomph to this look, a little Proenza Schouler S/S10, yeah?

I like this - mostly the styling - but I really want to feel the jersey in that skirt. I don't trust it. I don't know why.

I feel like this is the output of a thrifted outfit challenge of some sort. Cute short details though.

Gawwwwwd you can tell this is a spring/summer launch. More swimsuits....feh.

This dress keeps catching my eye. Cute details. Is it denim, or just denim look? I don't actually care.

This is where he steps up his game, as far as I'm concerned. Hot look. Smart but sweet trousers. Perfettamente.

This be what I is talkin' 'bout when I'm all up on fake leathaaaa an ting. Red faux leather? Really?

I have lots of love for this. It looks like posen, to a tee. I am a fan.

Sweet. Simple.

Oh maxi dresses, I have love for you. Yeahhhhh s'cool.

Bitch gon' done a suit. Clearly I'm not a suit laydee; clearly I won't be donning this full look; but clearly this is the best look of the bunch, IMO. The cut of that blazer looks like perfection, the scarf against the black of the suit and the crisp white of the blouse is just wonderful.
So, as it turns out, apart from that shiny gold terror fabric, my main problem with the Zac Posen for Target line is that it won't be on sale over here....
Oh, wow, that was a lot of typing.