A recent ebay purchase. It literally arrived this morning - a pink, cropped, fluffy, stripy, grungy Sonia by Sonia Rykiel jumper. Lots of adjectives.

This outfit made me happy beyond all belief today. Aaron will testify. Funfunfun.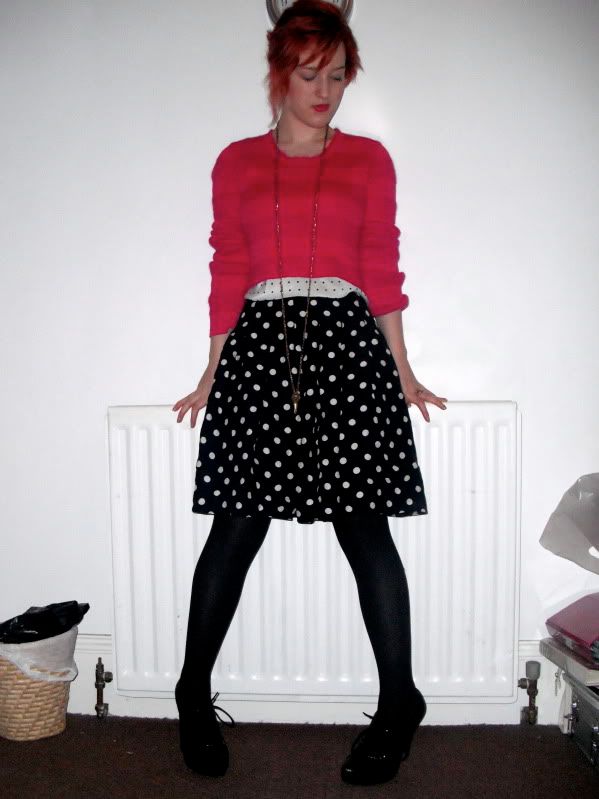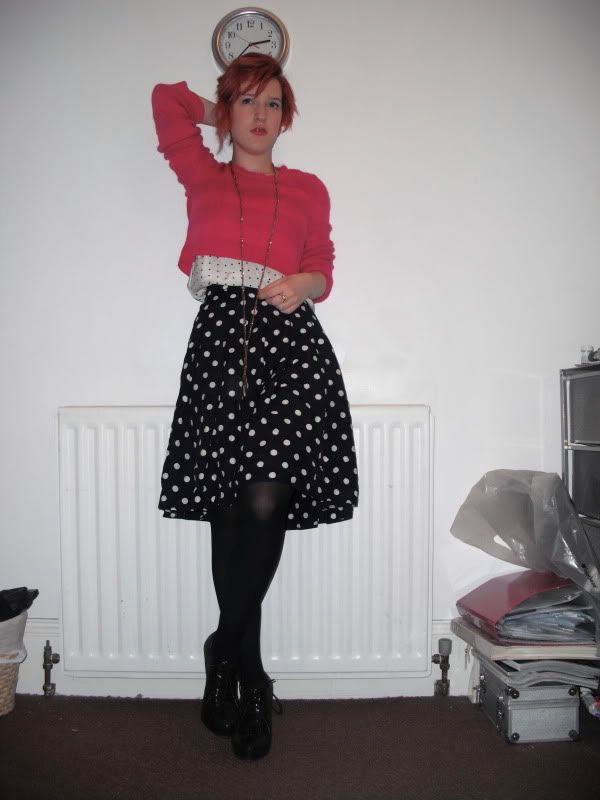 sonia by sonia rykiel jumper/thrifted dotty vest/thrifted polka dot skirt/asos boots/h&m+DIY necklace/vintage ring
I'm totally into clashing things with my hair right now; this is so veryvery right and good and right. Back on track with not wearing too much black and grey! Shoes don't count; these are my favourite everrrrrrr boots - asos had them in other colours recently, in the sale, and I foolishly passed them up for a pair of white boots which are on their way to me as we speak.
They might get them back in. They might even still have them.
I hope so.