Oh hai, another featured designer
from this post
. Huh.
So, turns out a bunch of those featured were recent graduates; which is always gooood.
Phoebe English
is a knitwear designer from CSM (where else?) based on gothic, hand-illustrated novel
Gormengast
, and the crazy-intricate pieces were created using an 18th century lacemaking technique...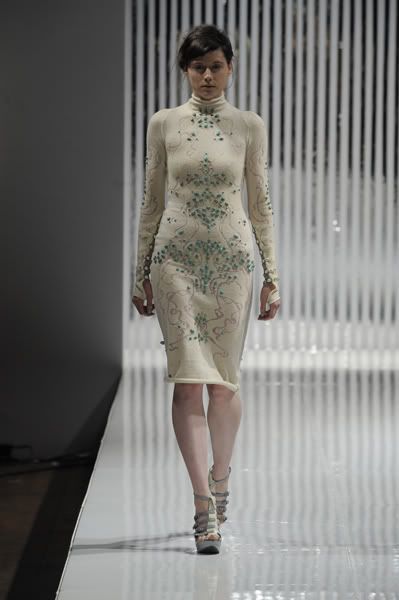 Jaw-dropping intricacy, non?
The draped and harnessed skirt sticks out against the collection's woven details, but it's probably my favourite piece...
Although I will add, the fashion156 shoots picture shows them at the best, IMO, with the awesome feather headpieces, the clothes, the models, and the shoes (also by Phoebe) coming together in the simplest but most striking way.