There was a time I saw
this Kingdom of Style post
and though "THAT'S CRAZY-AWESOME; WANT."

Months later, in a fit of procrastination, it were done. BUT NOT JUST THAT, ohhhh no, also a sequin epaulette effort.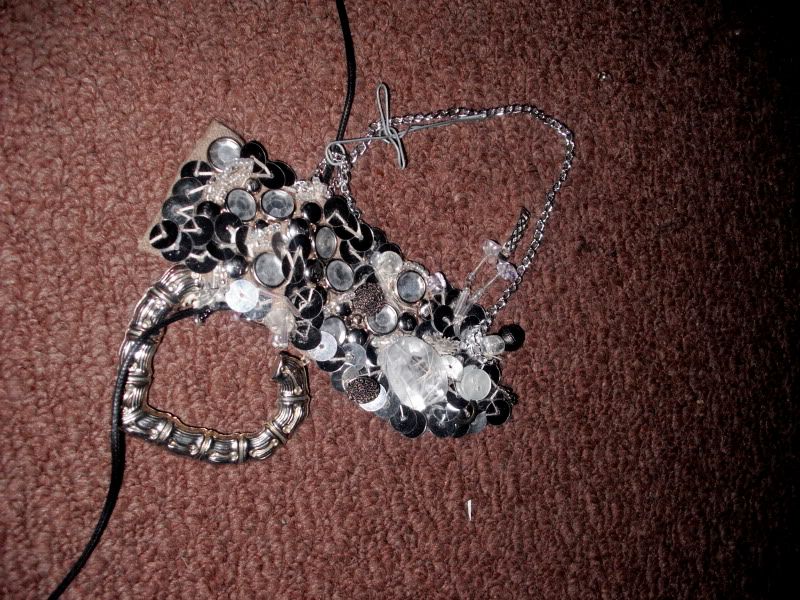 Essentially, a bunch o' tulle and organza with some pearls, and then a bunch of studs and sequins and chain. Which might have broken a little in the revelry of NYE. Maybe.
Actually, that is to it's discredit - took me bloody ages to sew all them shiny buggers on; and I included some 'found objects' - an old Lily Allen style earring (dunno whose that was; not mine. I'm not big on earrings; unless they are studs. Massive studs. Dome-y studs.), some buttons and old necklace charms, a big jewel that fell out of an old/tacky ring and a random wire cross which I believe I made when bored in college...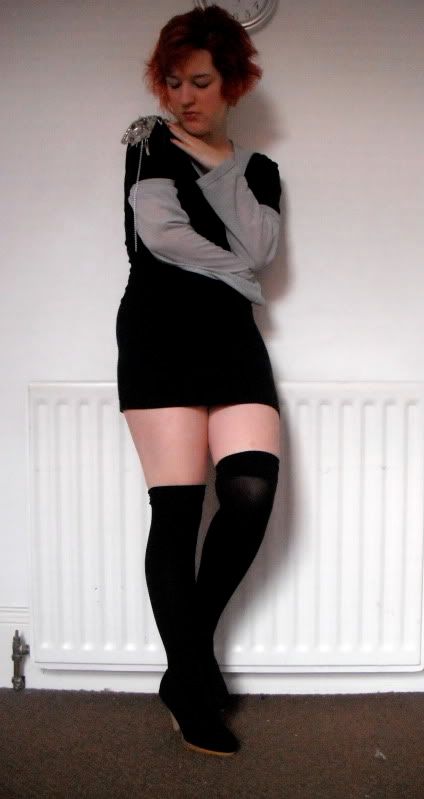 thrifted sheer blouse; black dress bought in Rome at some random shop;
ebayed vintage stockings; olllldd black suede shoes; Topshop stripe cardi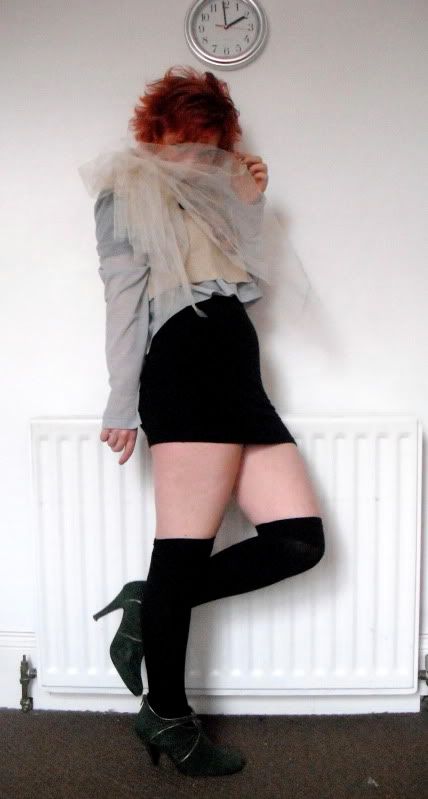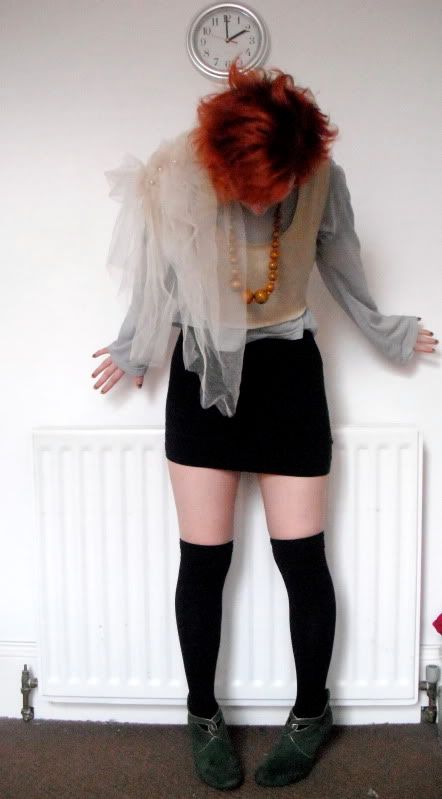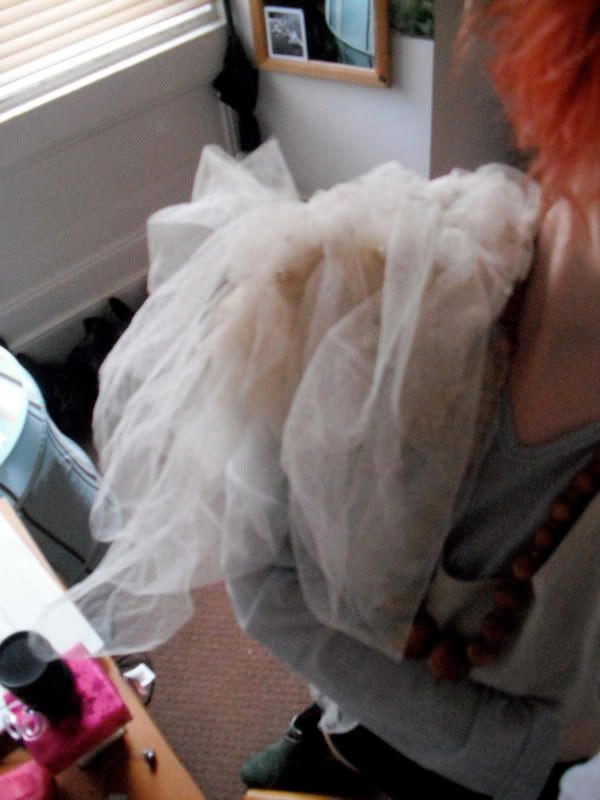 gold thrifted/selfcropped vest thing; green suede-y boots from...priceless?
some cheap shop, anyways; brown...peacocks..?..necklace.
man, I forget where I get stuff. Random shops; cheaply, mmmkay?
I could totally wear it on my head, also. Few hairpins, yknow.
I say I could totally wear it, but, what I mean is, if I (inevitably) dress as Corpse Bride
again
for Halloween, yknow.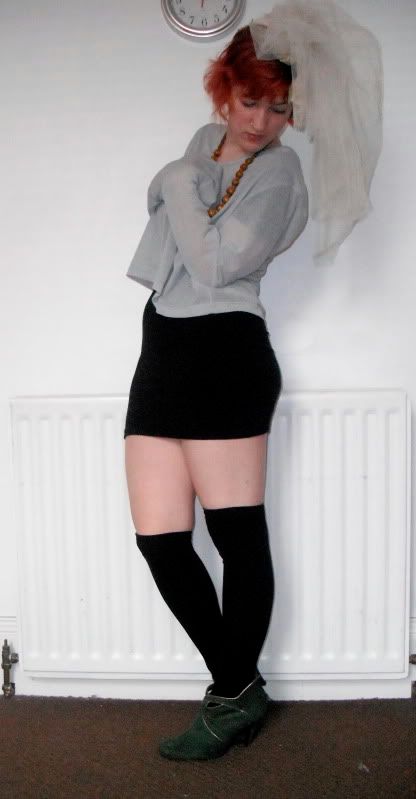 Sidenote: hair=mess, thighs=suffering from post-christmas binge; absolutely huge. Length of dress doing no favours, etc. Ergh.
Sidenote2: need to find good place to take photos. Radiator is too hot. Bit burny.