Another designer
from this post
, Hermione de Paula - a 2006 CSM graduate -whose GORGEOUSOMGZINEEDTHEMINMYLIFE spindl-y black&blue leggings from that second photo caught my eye. Needed to know more; instantly.
SS10 is all about 'Venus', as in the goddess, and her work is very much based on prints. If you know me, and if you've been reading for a while then dammit you should, I'm not huge on prints (but I will admit, they're growing on me something rotten) but these are non-too-brash; on floaty sheer fabrics and the mixed print styling which I always enjoy is selling them to me.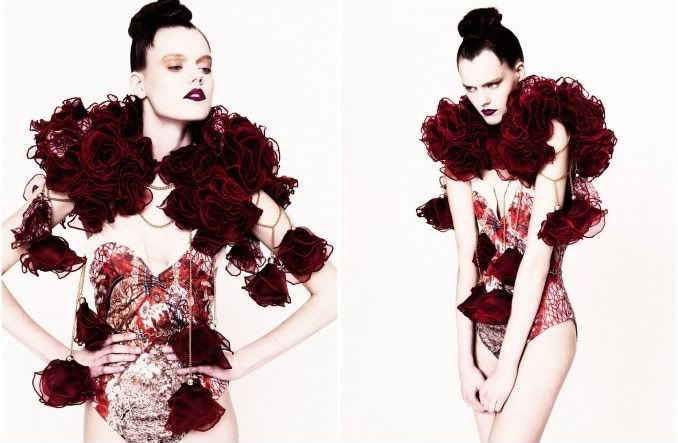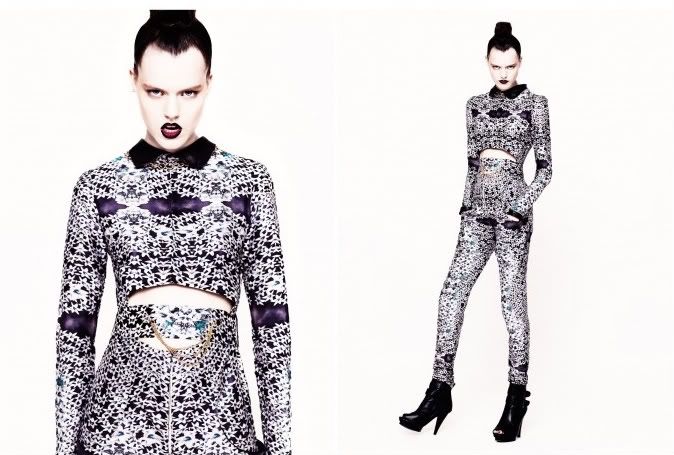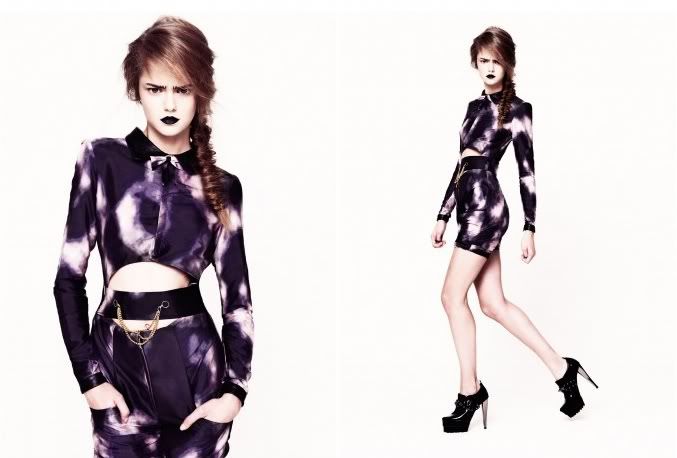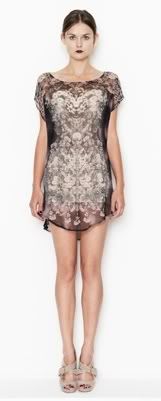 Love the cut outs and the body-con looks; and how seamlessly they mix with the floatier pieces.
The leggings, incidentally are from A/W09, which is all crushed velvet and loopy knits...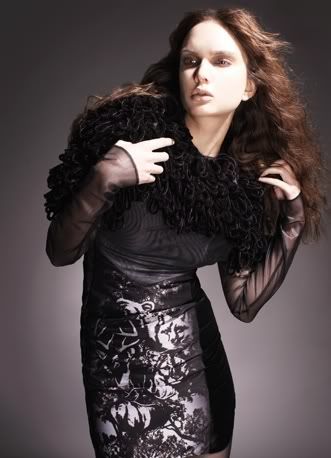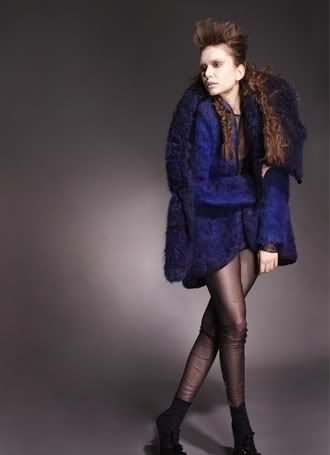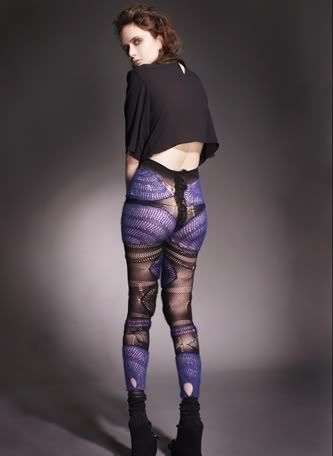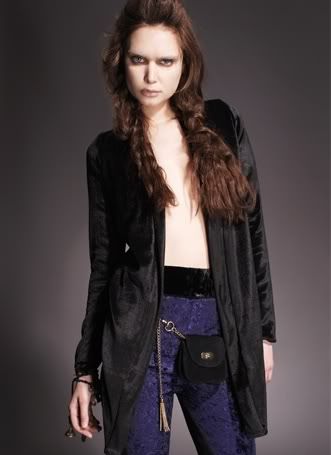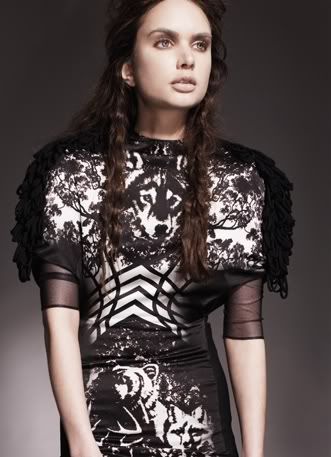 All images are from
Hermione's site
, and you can buy exclusively from
Brown's
.