I am for realz sick of my hair right now; gonna dye it lighter next week (after loan/as per
hair resolutions
).
Out on monday night; cold.
And yeah, ridiculous poses. Really must find somewhere good to take photos - at the minute my camera is propped up on the top of a number of empty Lush pots in the absence of a tripod and pointed at my radiator.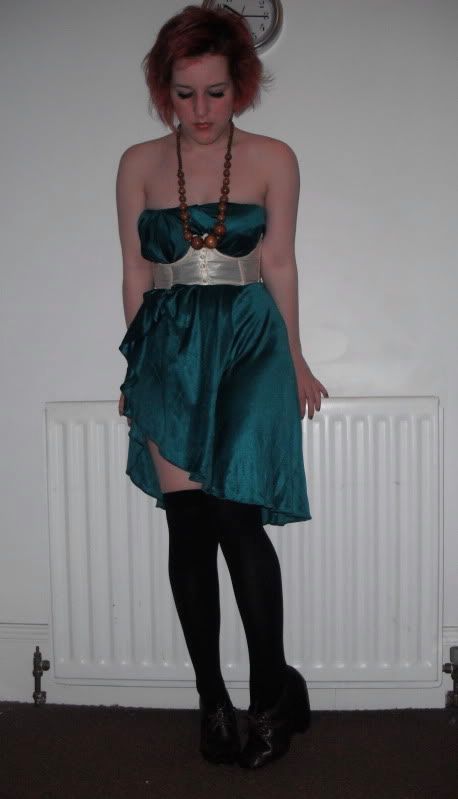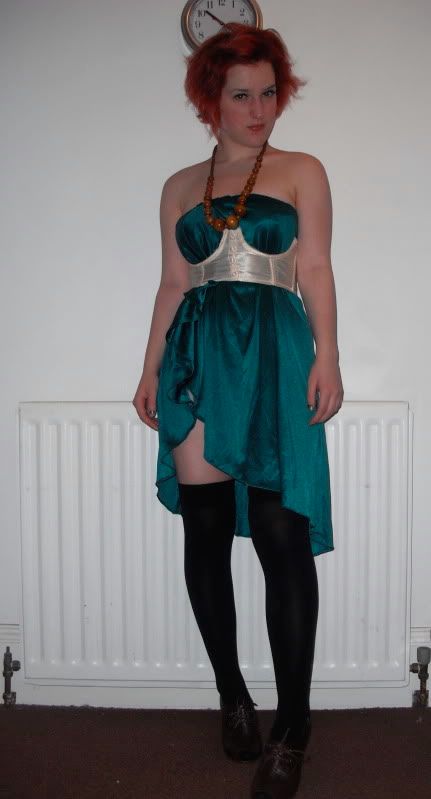 vintage green dress & stockings; thrifted+DIYd bra & jacket; Betty Jackson shoes
On some unrelated notes...
...I'm pleased to see that literally everyone is getting into Glee over here now. It IS amazing. Playing the soundtrack loudly, many times.
...I'm getting itchy, I've been in the same place for too long. It's been over a month since I last left the northeast. Looking at popping over to Berlin for FW at the end of January, with my good friend and uni comrade Clare. Nothing set in stone, but we both agree we need a change of scene, as long as we're not skipping too many classes to go.
...Speaking of uni, I should really go do some more drawing. I have 3 full days and an hour and a half til hand in. 73 and a half hours. 1pm on Monday. GOGOGO.