I'm very nearly done with my sketchbook - shall be wandering down to the library for last minute printing and gluing since my printer broke and my glue ran out, but more or less, yknow.
Amongst the drawings of greek statues and photos of european buildings are a number of editorials and street style looks (thankyou, blogs of the internet!) and a few catwalk looks, most notably from Rodarte and Alexander Wang S/S10, Christopher Kane Resort 2010, Chanel and Haider Ackermann A/W09, and a lot of this man: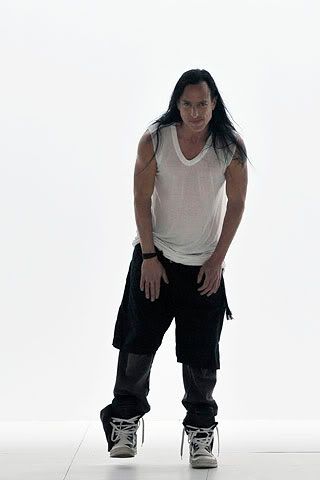 Namely A/W08, but also newer seasons...
A/W08, though, I loved. So I'm posting it.
Because, I have come to realise, this blog is pretty much an online sketchbook of most things that I do and see, and it will undoubtedly come in handy in my uni work and beyond. Infact, it already has.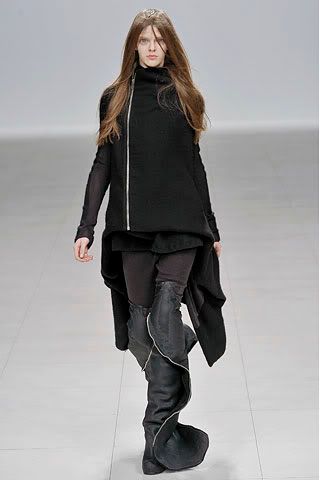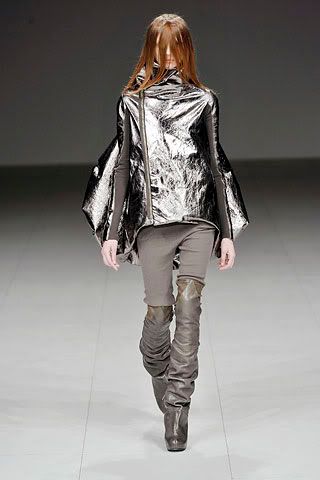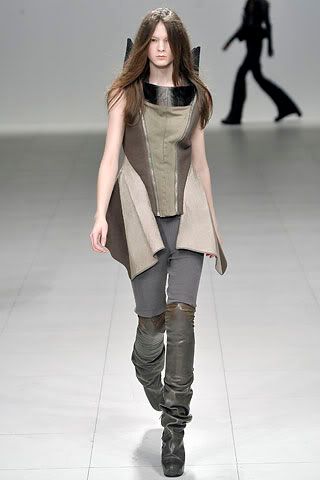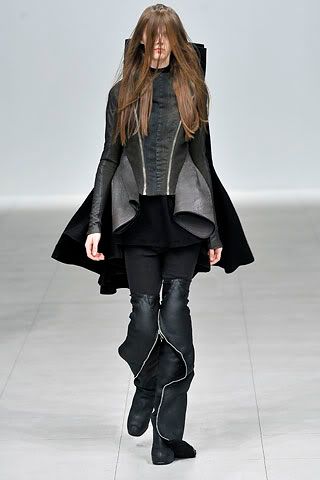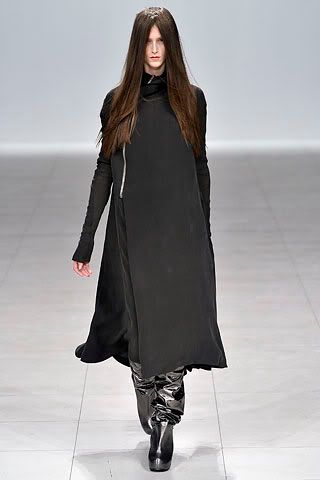 I just love the 'warrior woman' vibe - course, most RO collections have this vibe, given the leather, but yknow.
My actual biggest want ever in life was one of his jackets. I 'spose I shall make do with the custom made one, green lining or non, for now.
What struck me about this collection though, was the furs.
Cos I vowed, never in my life
have I yelled at a girl like this
to wear new, real fur. I'm down with faux, for obvs. I'm down(ish) with real vintage (no extra animals had to die to keep me warm, innit), but new fur? Not a fan.
Which is odd, really, cos I have absolutely no problem with leather, and I'm a meat eater through and through, and it's good to not waste things and use every bit of the animal and such...
As it turns out, my gorgeous warm and fluffy vintage fur that I got in Paris is real. Eep. I google translated the German label, what of it.
I mean, I shoulda known given the fluffy, but it was just too good of a price for such a coat....
Point? Rick Owens A/W08; totally hot furs. Ach, damn you Rick.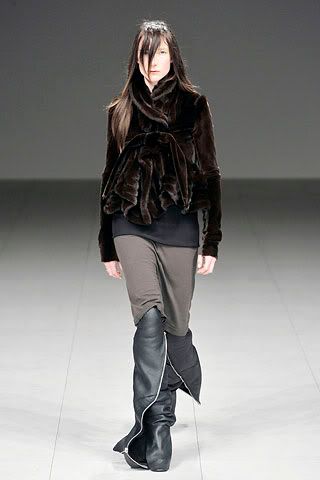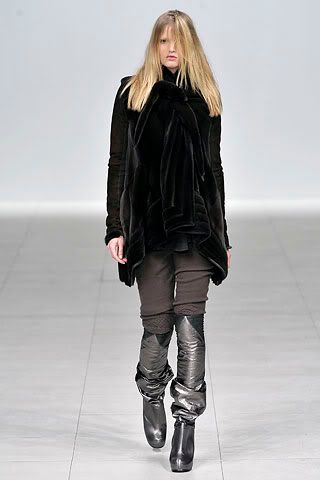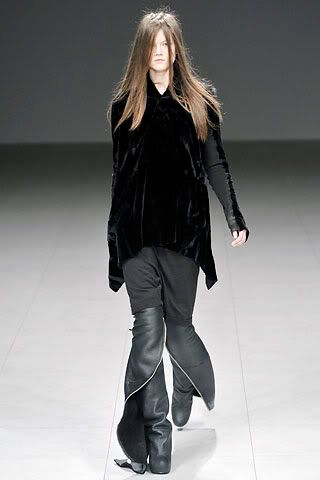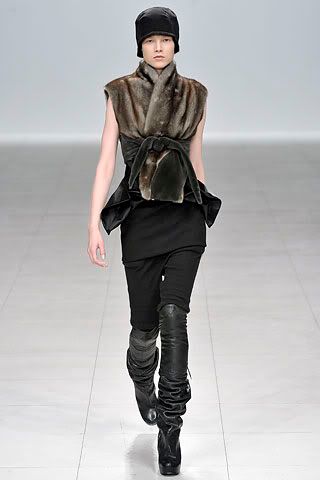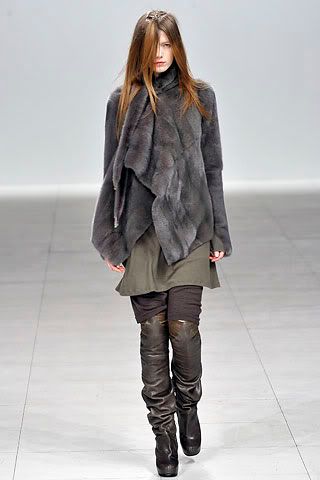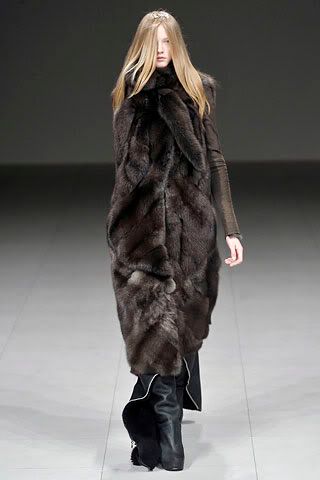 It's the drape of the 6th one; which is essentially the furry version of that coveted leather jacket. It just gets me everytime.