Swear to God I've posted about
future classics
before, but can I find it in my history? Can I fuck.
Anyways, S/S10 is COMING SOON on their website (
above, above
) so since my love for the label is pretty high I thought I'd show you what was a-happening.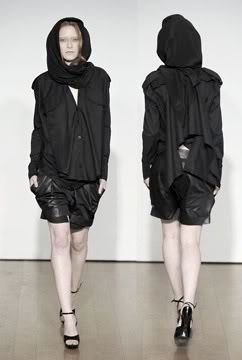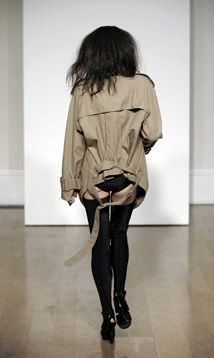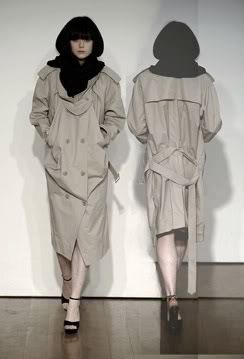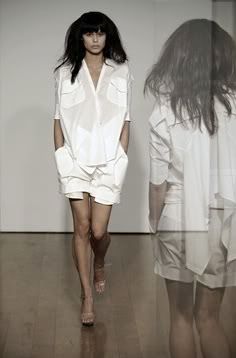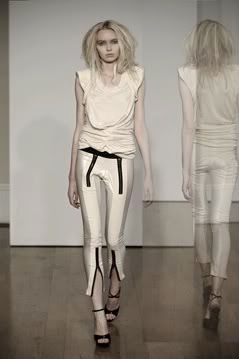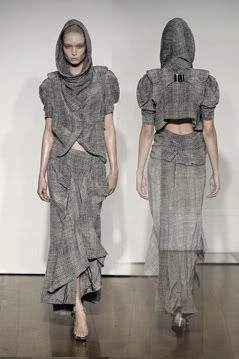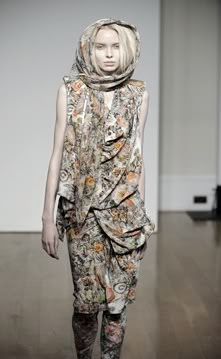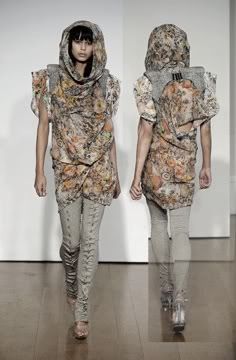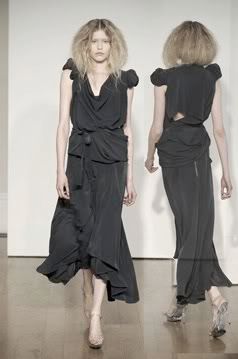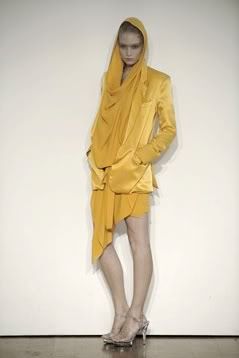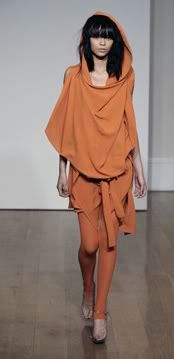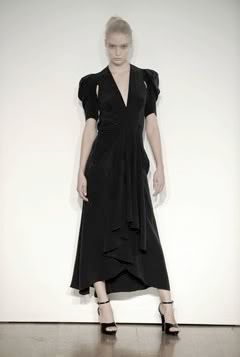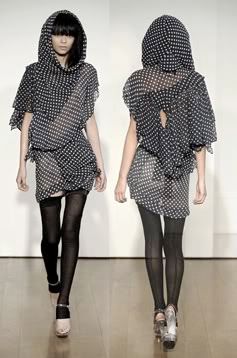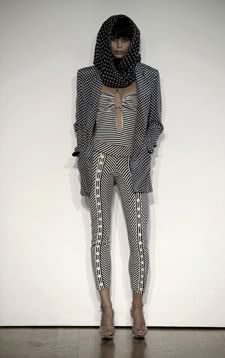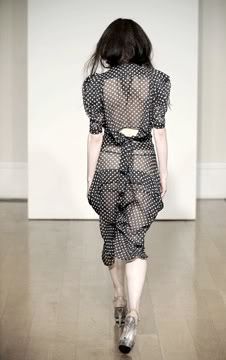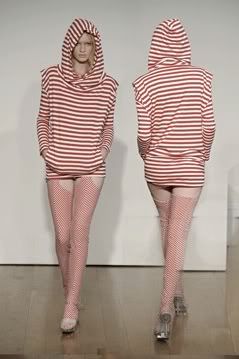 What is happening, evidently, is drapey, arse-bearing, stripey, floral, sheer, monochrome, dotty, clashing, slouchy, bright, and sparkly. All at once.
Look 2
- slouchy coat perfection.
Look 8
- this jacket thing is amazing, non?
Looks 9/10
- oh come on, do I need to explain this? Floral without being at all twee, interesting colours, amazing cut and drape. Head to toe floral never looked so good.
Look 15
- sparkles in the front, sheer in the back. It's like a backwards mullet (...
business in the front, party in the back...)
. Only, it's not, cos it's party ALL. OVER. Oh yeah. I was gonna be all "although, orange? idk." for a second there, but then I realised it would totally clash with my hair and that's totally the look I'm going for. Oh my yes.
Look 16, 17, 18 AND 19, goddammit.
- the stripes, the sheer polkadottedness (that
is
a word; shutup.), and of course the slouchydrape.
I just wish these pictures were bigger.
It prompted me to look at the sale(!) for the previous collections. Some favourite pieces (sheer, drapey...) are below. Particularly the first one (want, need, want), but at £510 in the sale, I think not.
Sorry FC, no can do
.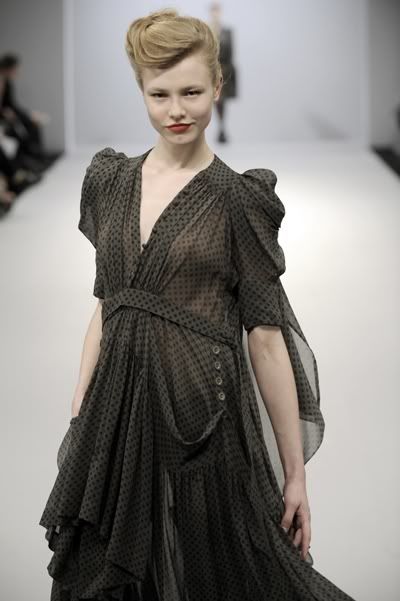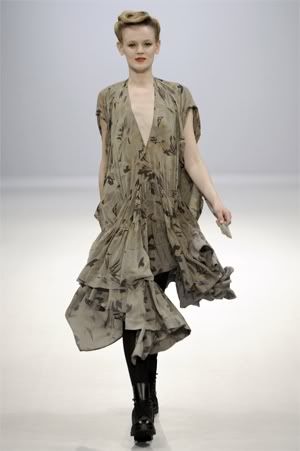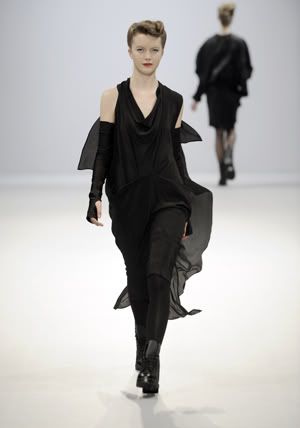 pictures from fashion156 (linked to the right!) & future classics site.