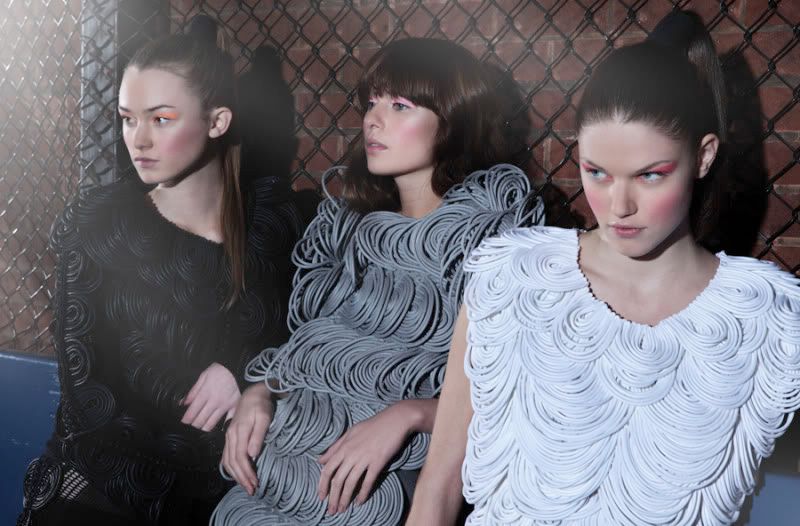 See, now, I did tell you it was knitwear week. Clearly I am a bit of a fan of
loopy types
...
This is
Derek Lawlor
, S/S10, another CSM (MA) graduate, who uses

wax cord to make his embellishments.

Vidi: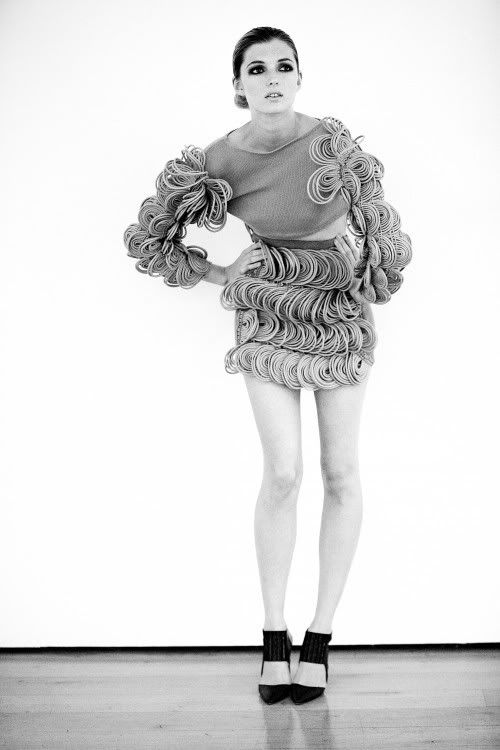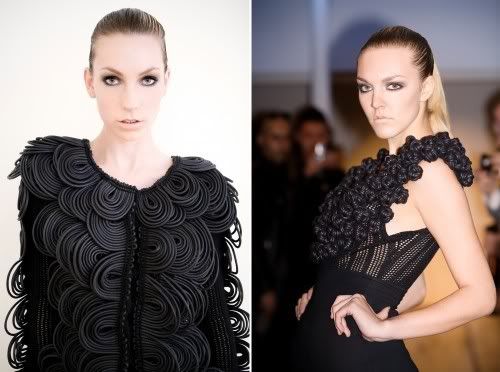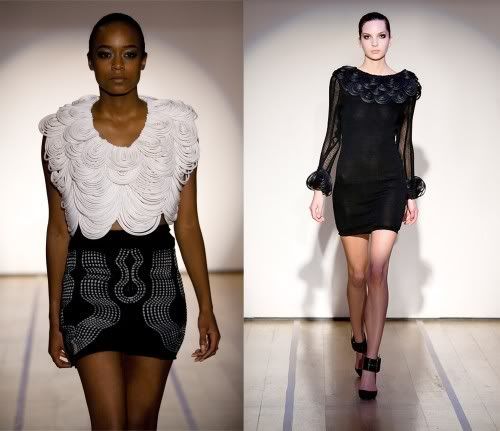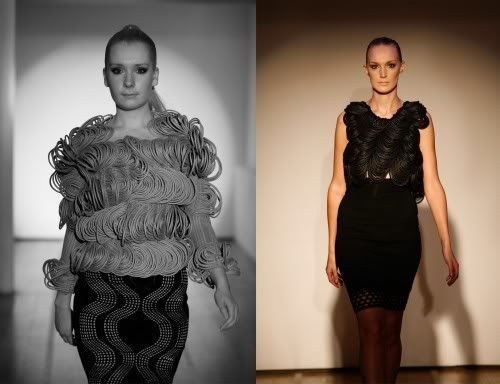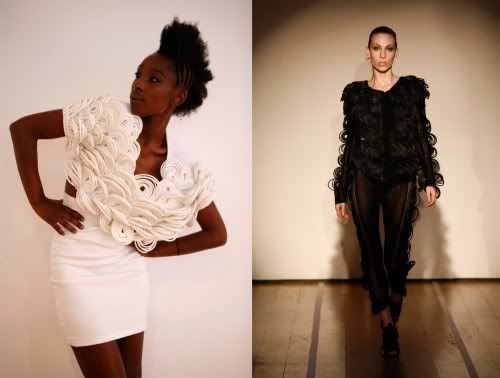 Loving; properly properly loving; the cropped jumpers and vests, particularly the one up top. And in look 4. And 7. Yesyesyes. All very futuristic and stuff.
No news yet on stockists, but fingers crossed pieces will get some distribution!
And some more looks - I think from his graduate collection; don't quote me on that. A little Pugh-esque, a little monochromatic. Don't love it as much as the above looks, but it's still loadsa awesome.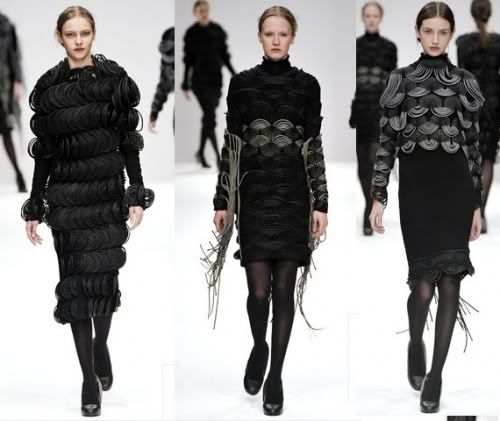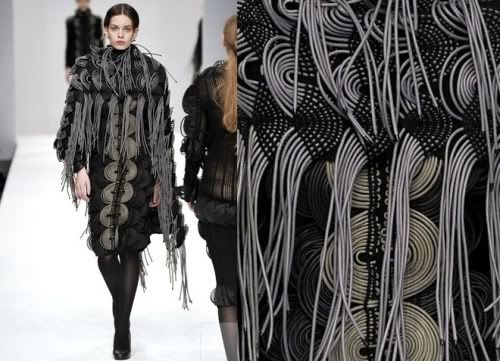 pictures and stuff from
knitkicks and fashion156