More sketchbook includees - I fully intend to post a bit about uni stuff now I'm back there, FYI. We've got a great project! Anyhoo,
Une Burke
is a London College of Fashion graduate, with an MA in Fashion Artefact (...?).
Working in leather (here vegetable dyed to mimic skin colour), she aims to create wearable art - in this final collection, she chose to do pieces which embody the '
cause, the physical and psychological effect and the healing stages of human trauma
'.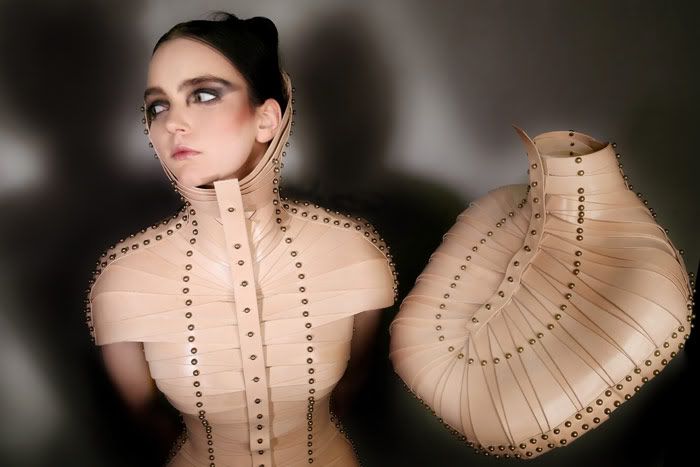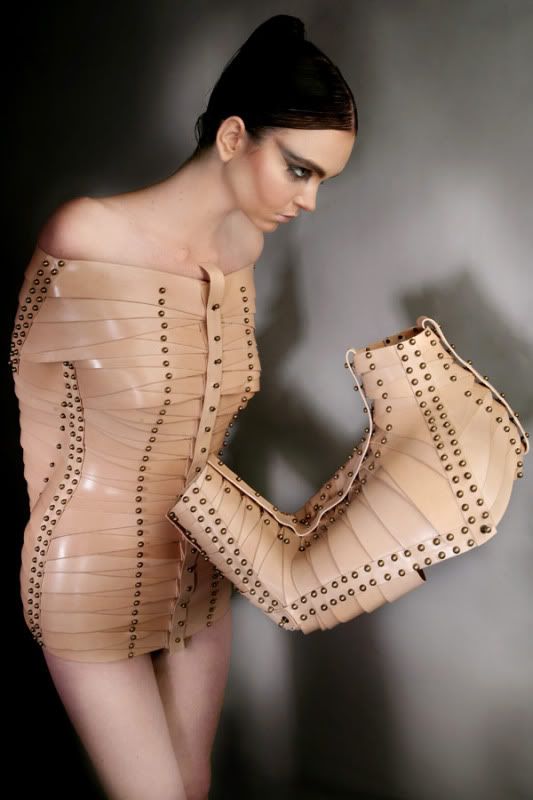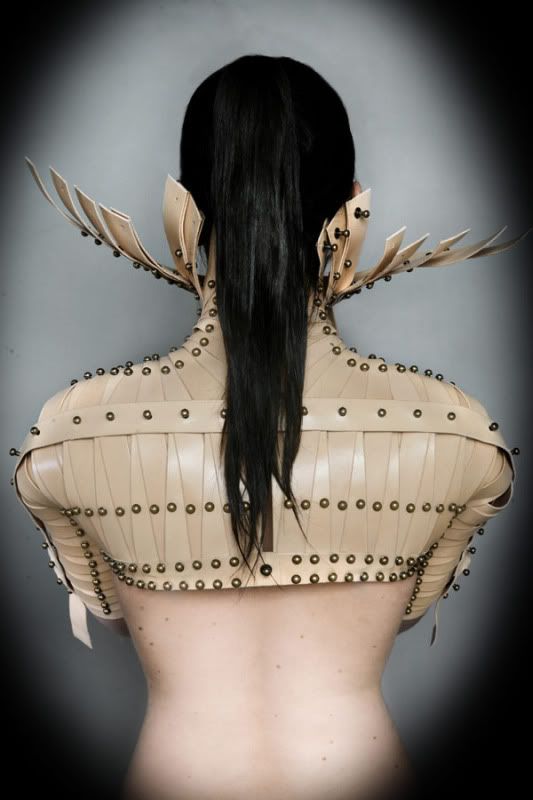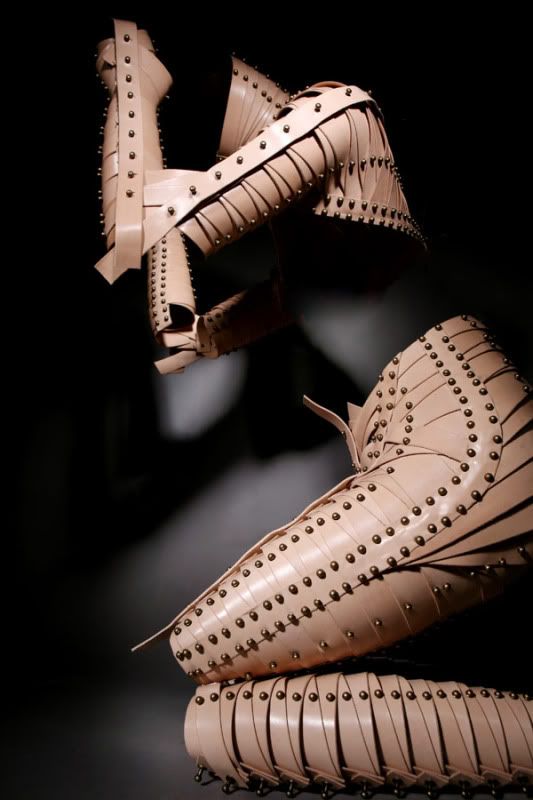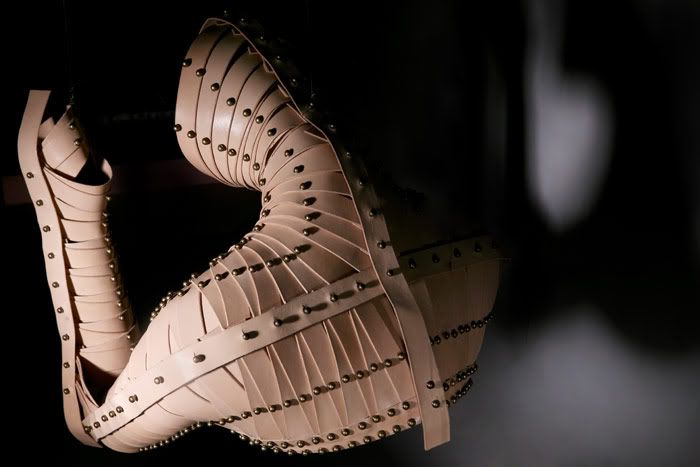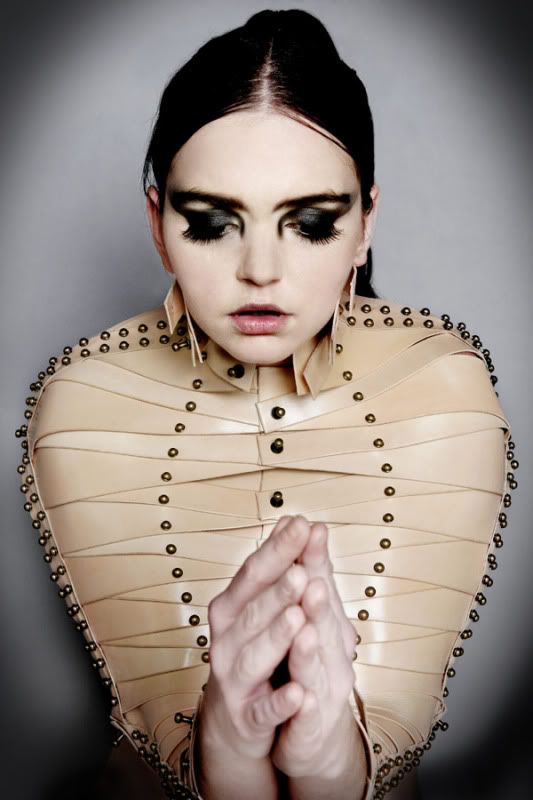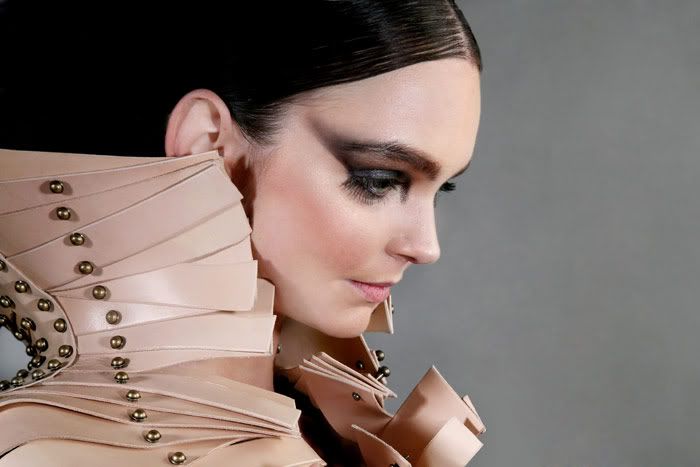 Stunning construction and shapes, non? I love the studs; that they're necessary to the piece (to hold it together) but placed in such an aesthetically pleasing way...
A lil' drawing I did from the Numero shoot this was included in...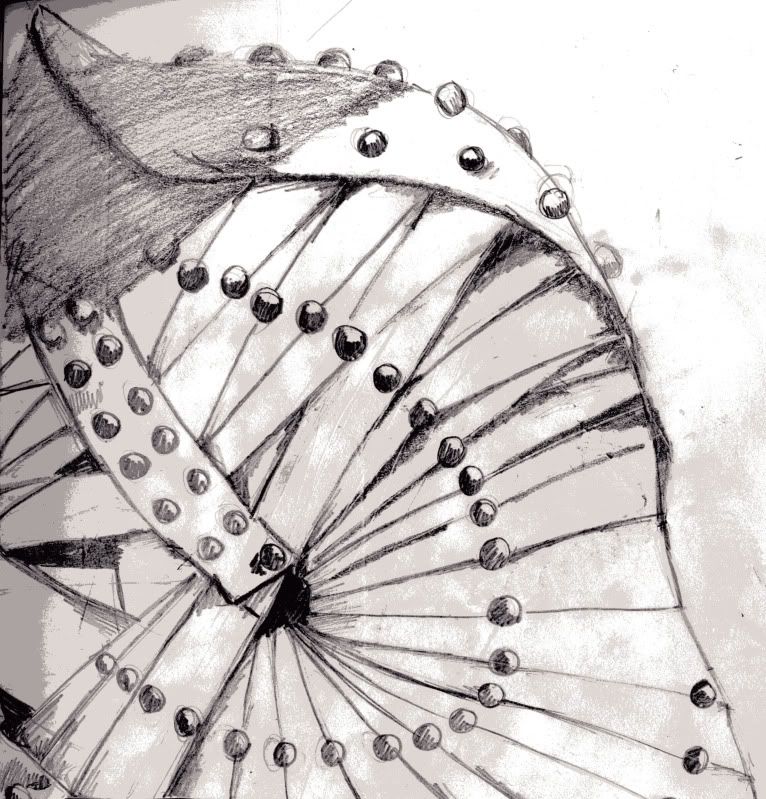 PS, totally an actual journalist now, haha - I'm contributing a fashion page to the next Northumbria student magazine. Think I'm doing uni street style; it's literally all very exciting.