Last Friday/Saturday's craic.
If my aim was to look like an anime character, I think I succeeded. Well, when my hair was sticking out at angles, yeah?
I just totally realised how unflattering the first photo is; urgh.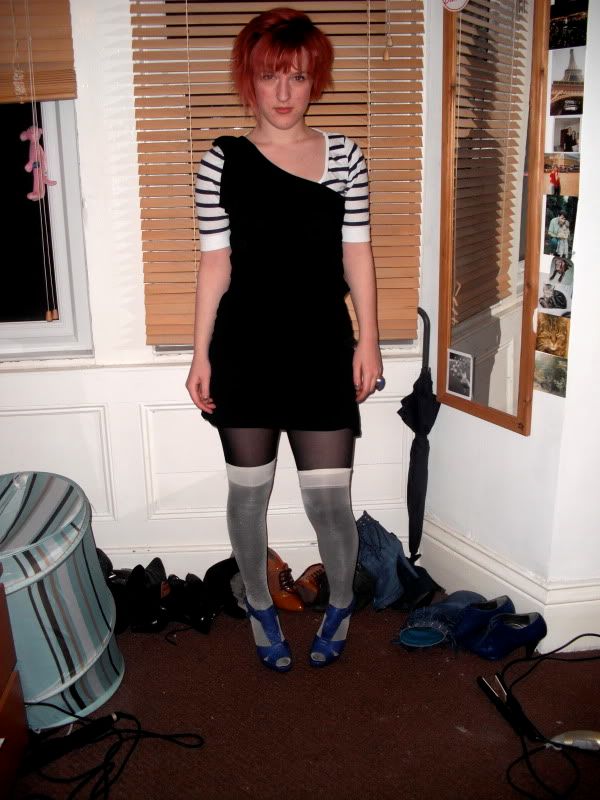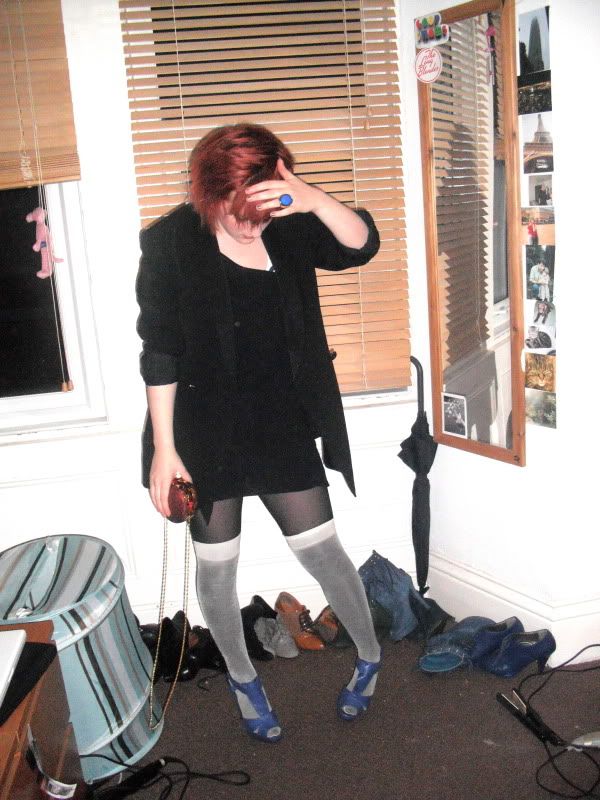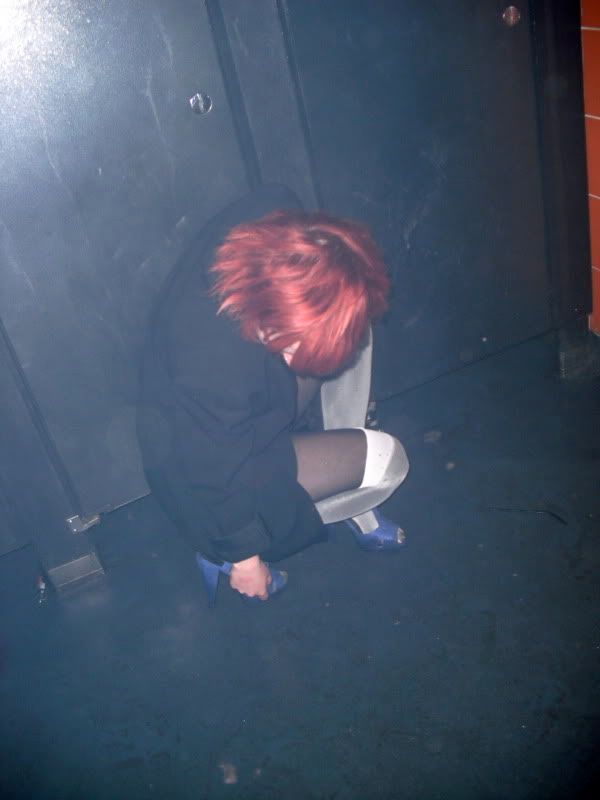 asos top/dress off of placement/vintage stockings/matalan shoes (!)/thrifted blazer
/bag off of Ana for christmas/topshop ring
I believe that photo was me and Ana, pissing about, having a
fashiontoast moment
in the Other Rooms toilets.
Some snaps from Saturday aka Nandos and coffee day....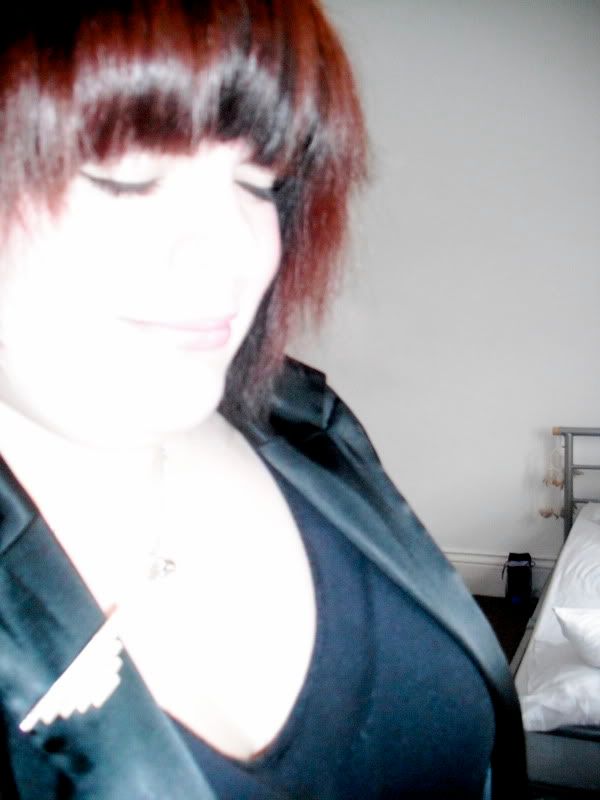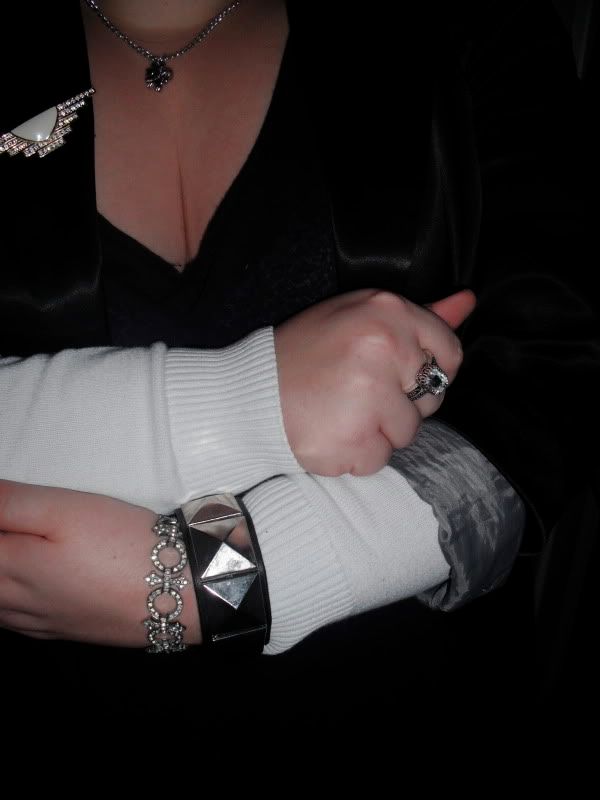 Ana plus arm accoutrements...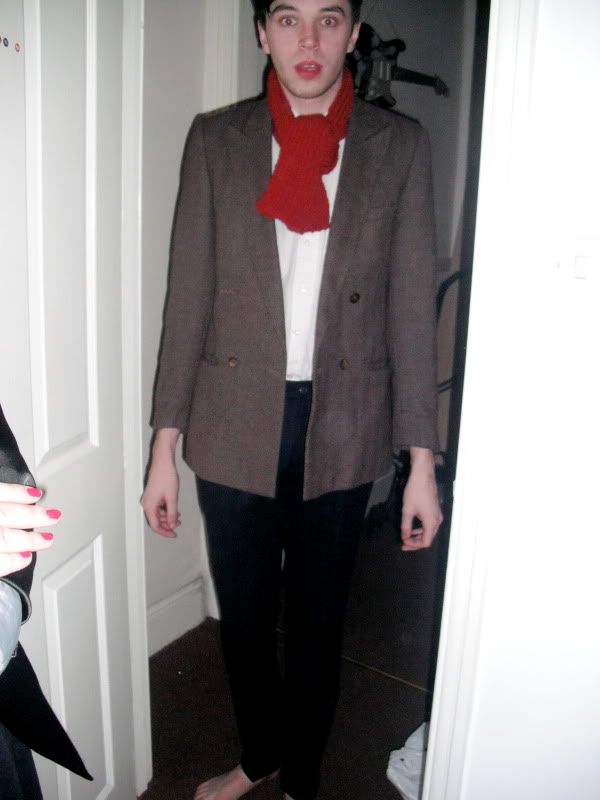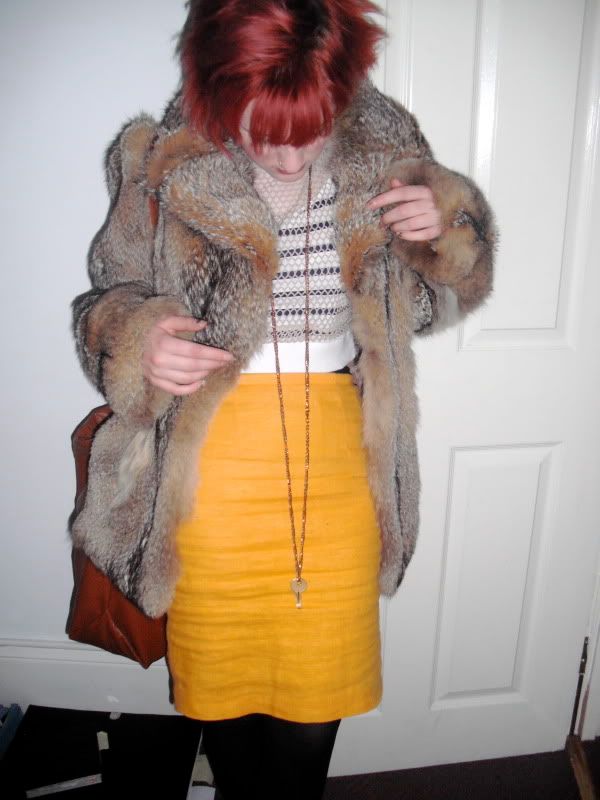 vintage fur coat+skirt/asos top/thrifted mesh top/H&M+diy necklace/H&M bag
And some random/amazing icicles off of the house over the road...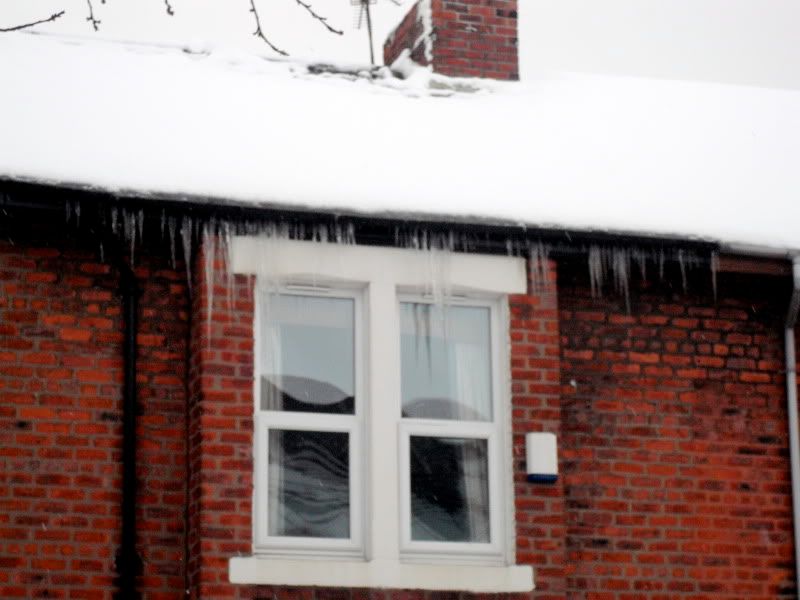 In other news; I'm thinking of investing in a tripod. And by investing I mean ebaying for one; they're about a tenner. It feels a bit egotistical to buy a tripod just to take photos. But. Yknow. Blogger.
Also, Dean needs one so that's an excuse, I reckon.
I'm trying to keep up the blogging, but I've literally been busy allll day - uni is all in this week; we have 'inductions', aka "do you remember how to sew? of course not! let's do 4 hours of basic seams!" kinda lessons. Although I am HIGHLY looking forward to moulage today, because we've never done it. Or even discussed it. By third year. To the extent that Bryony had to explain what it was. (Quote me: "oh I seeeee, like how they make stuff on Project Runway!" - Douche.)
PSPSPSPSPSPSPS -
this shit is cloooooose
! There's still like, 2 weeks left to vote, but yknow. And to you guys wandering in from ukstylebloggers, hey! Say hello! Vidi the bloglovin
and follow buttons to the side if you, for some reason, enjoy reading my rambling!