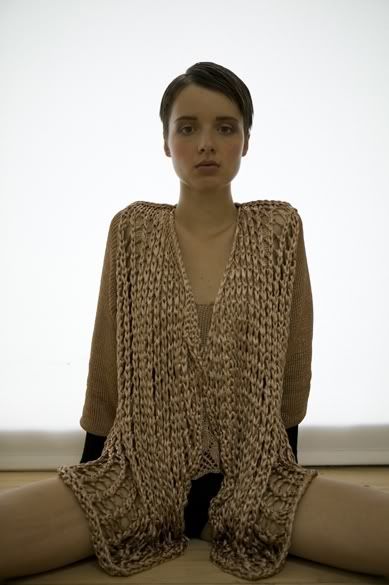 Ooo, 'ere, look, some more beautiful knitwear - today courtesy of
Tim Ryan
...
Annoyingly, he's one of those designers who it's very hard to find info on online, so all you have today is opinions and hearsay.
The latest collection (I believe S/S09. Y'know, I'm really posting these at the wrong time, aren't I. Just when the new ones are coming out, I'm just catching up on last season. Guh.)
These are S/S08, so I am definately posting these are the wrong time, maaaaan...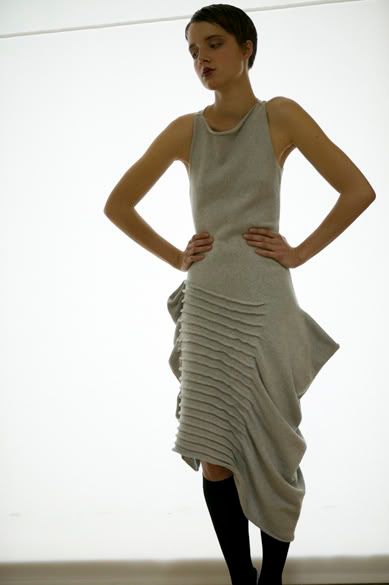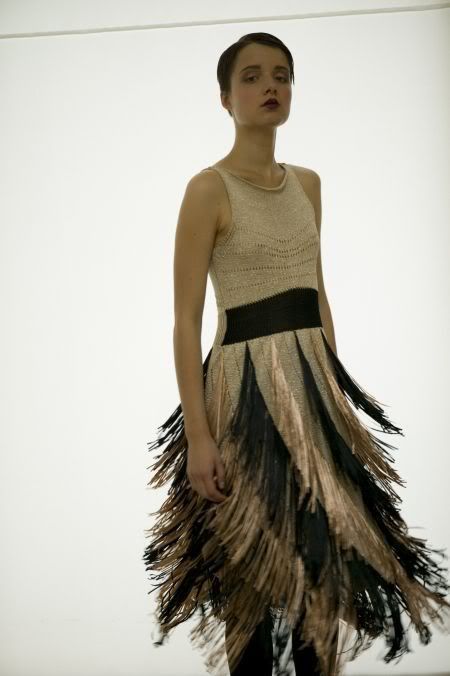 I think the first pic sums up what caught my eye here - asymmetry caused by seaming detail, with some slouch&drape (
all one word. New feature description since everyone's doing it these days.
) - beautiful. You just know it would look good on.
I could, of course, be confused as to the timeline of the collections, given that previous, more brightly coloured pieces form the front page to Tim's website. (
Reliably informed that these are indeed A/W09 - no S/S10 collection, Tim?
)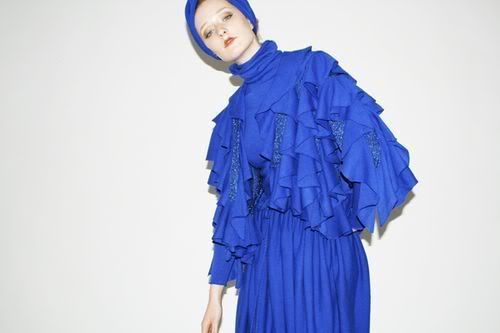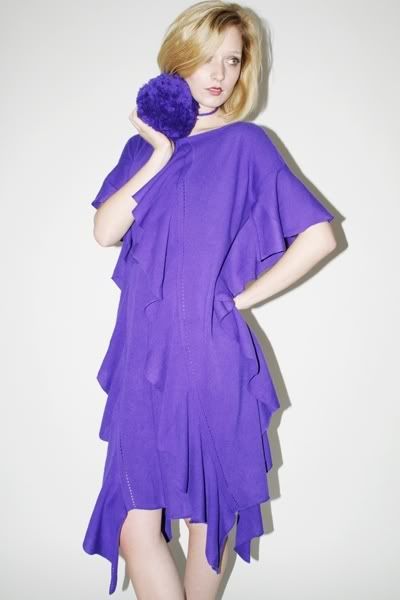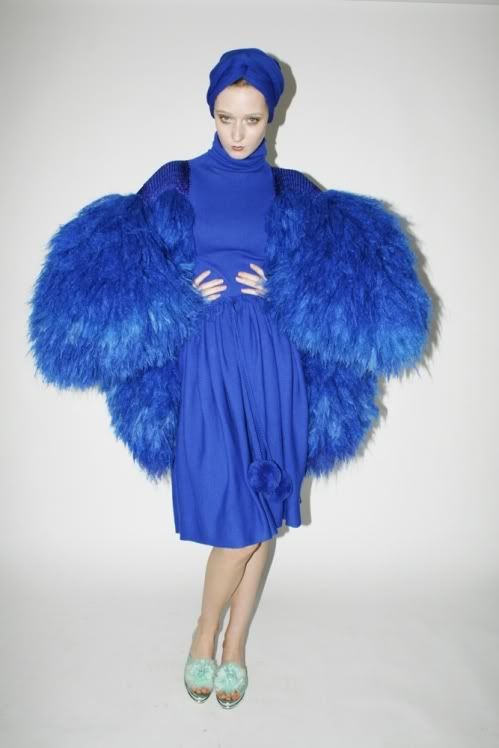 Pics from ooooo, all over. Probs some from knit kicks, but I forget where else!
The pannelled pieces and massive fluff are so...
cute?
And fun, and crying out to be in an editorial. My, yes.
PS,
voting closes tomorrow ;)