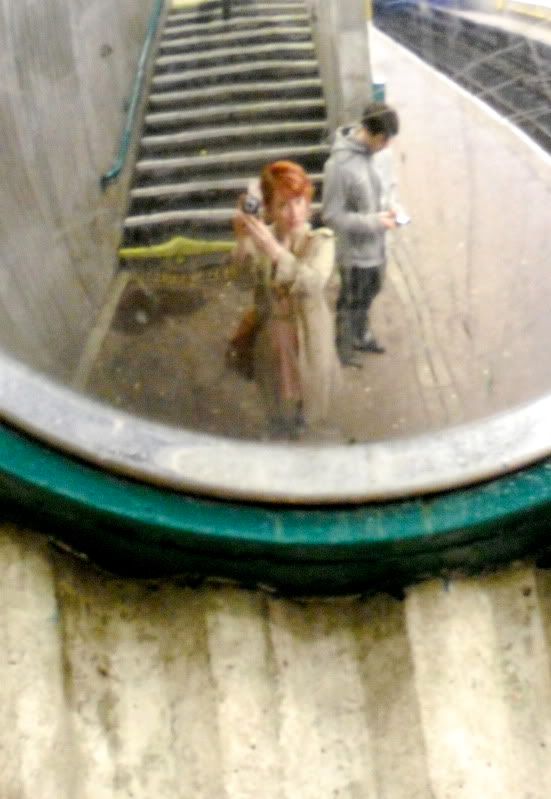 OH HAI.


I bullied Dean into taking pics of me on Monday; this is outcome.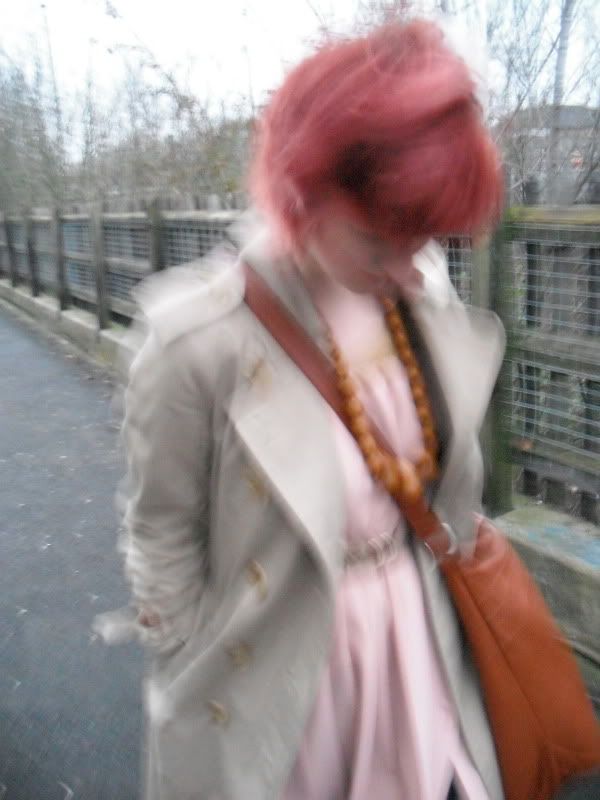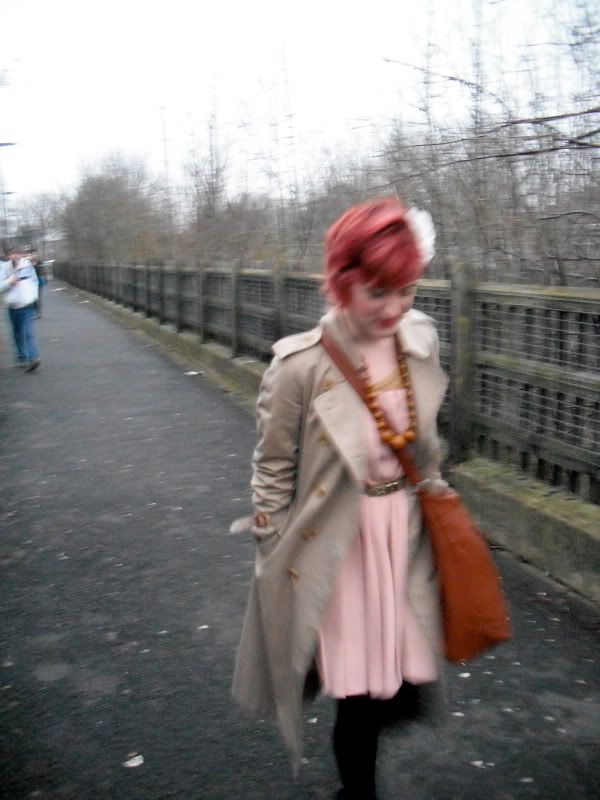 coat; vintage Burberry/peach dress+gold jumper; thrifted/corsage&leggings;
H&M/belt; gift from mam/boots; ASOS/necklace; peacocks
BLURRRRRRRED.

These leggings are amazing. I bought them in H&M a couple of weeks ago and hadn't got around to wearing them 'til now. I was looking for some new wet look types cos my ol' faithfuls are starting to lose their shine, and I saw these for about.. 20 quid? They've got little holes - cutouts - in 'em, all up and around the leg. But the fabric they're made from is more rubber-y than my Topshop wet looks and as such they cling just right, don't fall down, and probably won't succumb to the same problem (see, the wet look effect rubbing is coming off of the jersey due to boot-wearing. Agh.)

On the subject of head accoutrements and leggings (for Sunday's dual activities of lounging about/going up the street for flour and a paper and coming back without the paper cos nowhere had the Guardian but with flour to make pancakes but then not actually making pancakes.)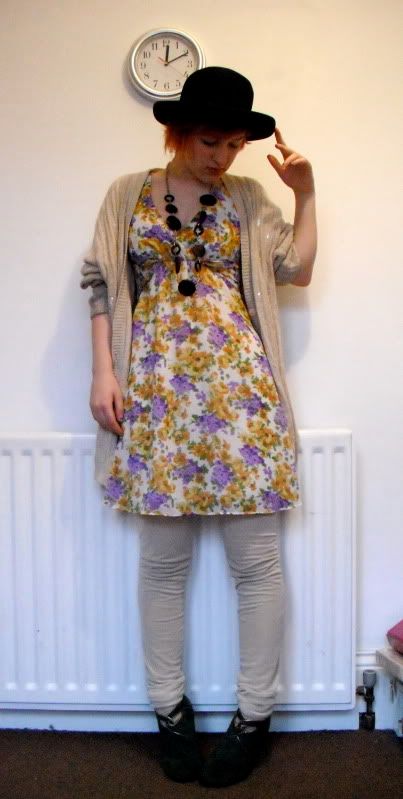 hat; ebay/dress; off of placement/leggings; pixie market/cardi; vintage/boots;...somewhere/necklace; H&M
I finally got that damn hat back. It's been gone since July. I missed you, friend.
These leggings are my first Pixie Market purchase: they're awesome, in the sense that they're really good quality and double layered but not joined - I mean, they're joined at the waist but not at the hem, so you can have the mesh layer at a different level and differently scrunched than the cotton layer, which is pretty cool. But are stoopid because they're all 'one size fits all' and one size does not fit all as they keep falling down, and are baggy at the knees as well as scrunched. Doesn't help my stubby legs. Ach. Perhaps some taking in will have to occur. :(.

Oh, hey, I also found this on my camera - some rings (indie market/thrifted, respectively) and bra (M&S, yeah!) and jacket (Camden Market) + unplanned dishevelled hair from Saturday night: