Another day, another designer collaboration or downscaled line...
This is Faster by Mark Fast, which might just be the most brilliantly named diffusion line
I've
ever seen.
I am led to believe this is the full collection? But it might just be the first look. Anyhoo, this is what's up so far.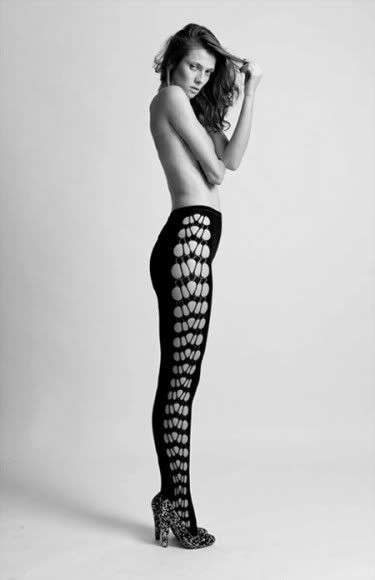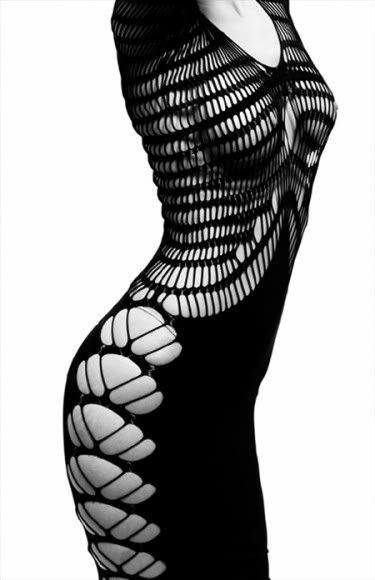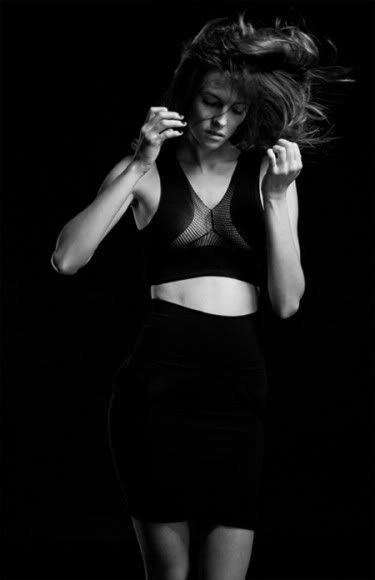 Everythings pretty basic, as you would imagine from a diffusion, but much has lost the Fast charm - I mean, there's only a couple of pieces with that macrame vibe - BUT, those pieces are pretty awesome. A crop top? Tights (tights rather than leggings in the first one, right? They look like the go the whole way down...)? And a dress...
As for the solid pieces, they look like a high quality bodycon option - I like the cut of number 6's gib. The top in particular.