This might be the most serious article I've done, ever. It probably will remain the most serious post on this 'ere blog for a long time to come.
I warn, it's lengthy - there's an intro rant, a link which you MUST read before continuing, a lengthy dissection of said linked article, and a bit of a pimp to an on-going campaign which is very much connected, but I guarantee you it's worth it, and I hope you do read and leave your thoughts.

I was at home this weekend, which is the only place I tend to read non-fashion magazines. Now, not to say that body image hasn't been addressed in fashion publications, cos I'm sure you've all seen, at least online, the articles in ELLE Canada [
here
] and V [
here
] and [
here
], mostly involving the gorgeous Crystal Renn. If not, of course, click the links above and have a little look see - all provided by the very opinionated and fabulous
Tom&Lorenzo
. They pretty much share my views on these editorials.
So yes, at home, I tend to read
heat
, and the magazines that come with the Sunday paper. Fabulous is the mag that comes with the News of the World, and had an interesting article this week.
If you read the comments, you might've noticed me. If not, I'll reiterate/edit what I said forthwith - as advice to the 4 gorgeous girls featured, as well as anyone who battles with the way they look on a regular basis.:
I
can only draw on my own experiences here - despite what my mam told me at that age, I was also unconvinced, and thought of myself as an ugly duckling of sorts. Big nose, big thighs, bad skin....
I'm now 21, and am absolutely confident in myself, my body and my looks, despite working, somewhat, in the looks-obsessed fashion industry. (Studying fashion and blogging count, right?)
And though I've changed my hair a few times, pierced my nose and my chest has increased in size somewhat, I'm essentially exactly the same (my nose, thighs and skin are just as they were 7 years ago...).
Please, I beg of all of you, don't commit yourselves to surgery, nor take what boys your age claim to like. At 14/15, they probably don't know any better than what they've seen in magazines; don't know what 'real women' are like.
People do grow into their looks (and you will! Although you are all beautiful already, even if you don't believe me! The best people get better with age, I heard.) and often (again, drawing on own experiences), the 'pretty, popular girls' are the ones who end up living in the same town their whole lives and never really moving on after leaving school. A generalisation, perhaps, but as of my old school, a true one. Trust me, I've done the leg work (on facebook...)
You don't need to me 'slim and pretty' to be successful. Success is measured by hard work and talent, and you can get everywhere with those - looks can fade, but personality, drive and intelligence do not."
Honestly, I think not growing into my looks until my later teens was the best thing that ever happened to me. Not attracting boys until the age of at least 17, and not acquiring one of those proper boyfriend things until 18 and a half meant I threw myself, really, into work and friendship - I passed every single one of my GCSEs, mostly with A grades, and at college I passed my Art course with a Triple Distinction (the highest grade) and got into my first choice of uni... I made a lot of friends at school, despite not being one of the 'popular' kids, and most of those relationships have stuck, too. More so the ones from college. I currently live with a girl I've known since I was four (Gemma), a boy I've been good friends with since Year 9 (Dean), a friend I made in college (Luke) and a friend I made through that friend (Aaron)...
I've gone a bit off topic, I think, but I think the point of that paragraph was meant to be, I think, that re:boys, they're not all they're cracked up to be. And they can, potentially, put your future in jeopardy...schoolwork and stuff, yknow.
And that all leads into success! Success is achieved by working hard - those that are famous just for 'being pretty' rarely stick around too long (no matter how successful a model, unless she's Kate Moss, she tends to have a fairly short modelling career; and glamour models are a flash in the pan type too. I assume these are the kind of girls teenagers compare themselves too). Those who are actresses and musicians and such usually have the talent to back it up, and anyway, they have full time personal trainers/nutritionists/stylists/hair and makeup types.
I think I've done enough rambling, now, but I will include, for shits and giggles, some pictures of me in my teen years.
I am digging through the old pics, gimme a minute
...
OK, apologies for the dodgy pic quality of some of these, and the sheer number (there are 23. yeah.)...
2002, age 13 - I would be the one in the denim maxi skirt on the right...
2003, age 14, on holiday with the family...
2006, age 17/18, going to a Horrors gig, incase you couldn't tell/pissing about in college - dunno how I did pass with DDD, but there you go/me & Charlotte at an AFI gig...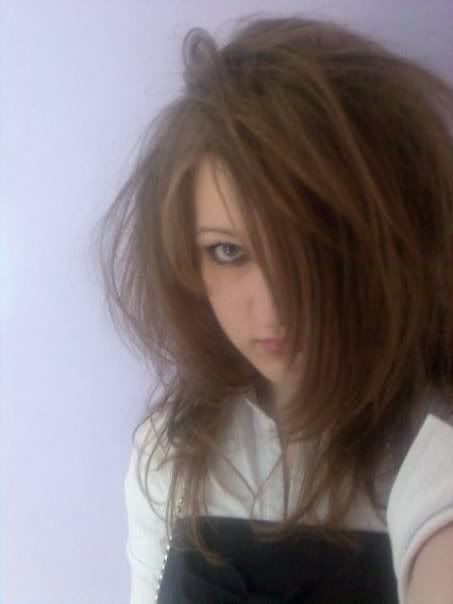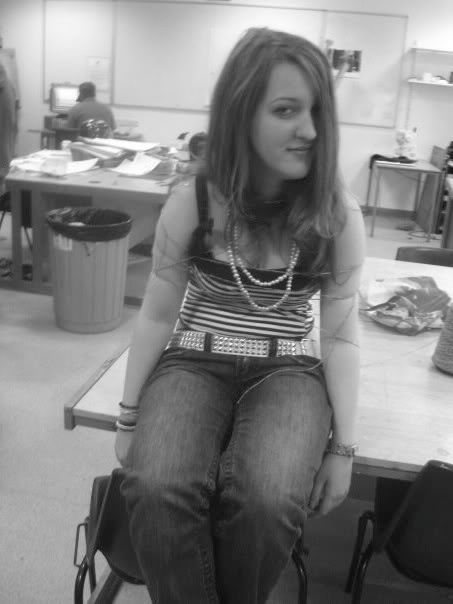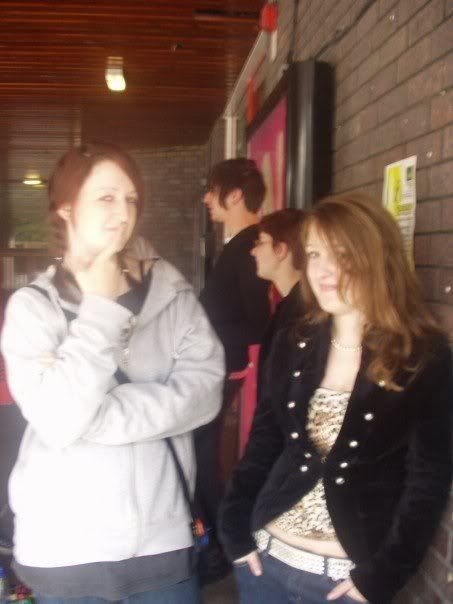 2007, age 18/19
, night out involving Luke/Patrick Wolf gig with Ana&Hana (&Aaron&Loula, off camera)/more larking about at college, including with Luke at our final show, after the blonde/and some blonde/and some 'last college trip', involving me&Deanne&Kim&Lou&Rach&Ange...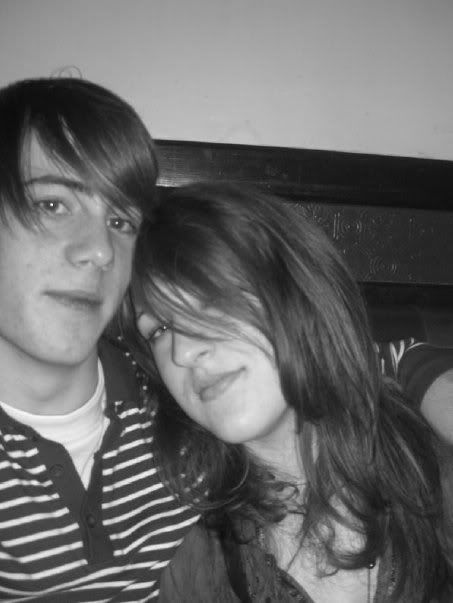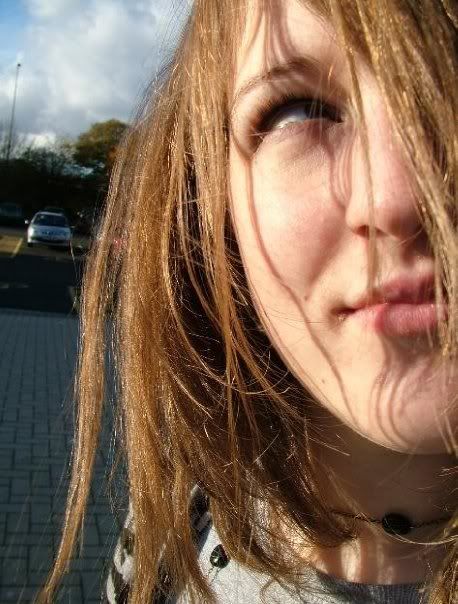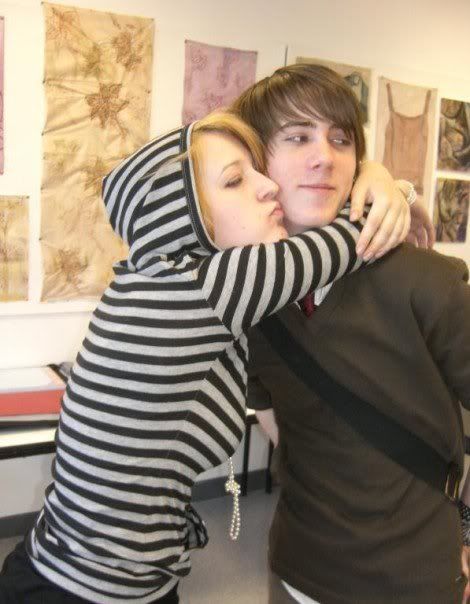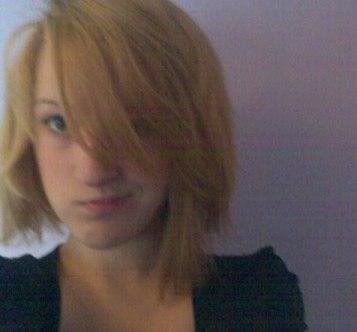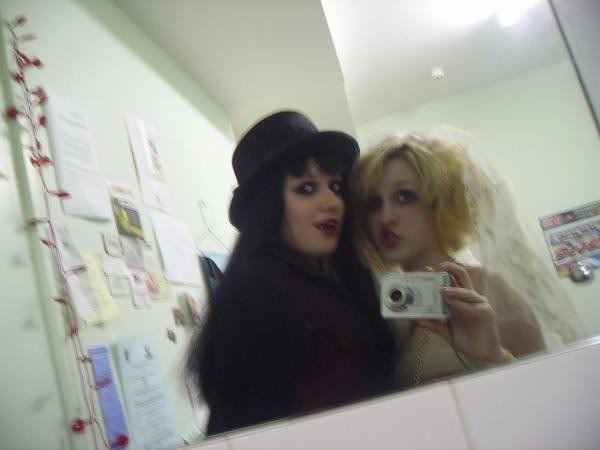 ...and me&kim, Halloween 07. Told you Corpse Bride was my go-to outfit.
2008, age 19/20, in New York/at the beach in summer/at Latitude festival with somewhat dishevelled hair...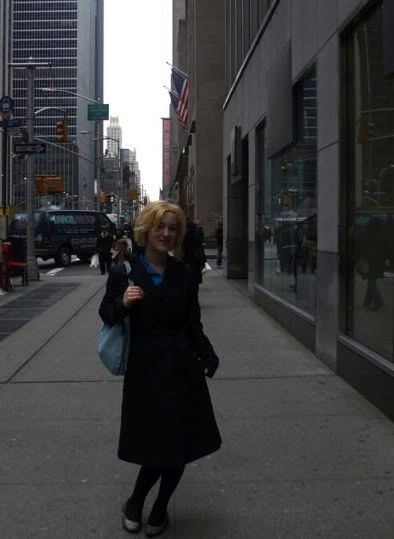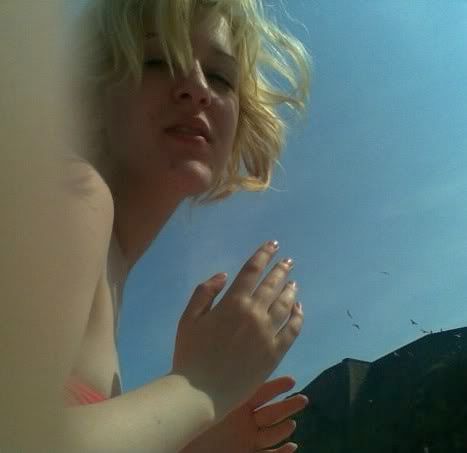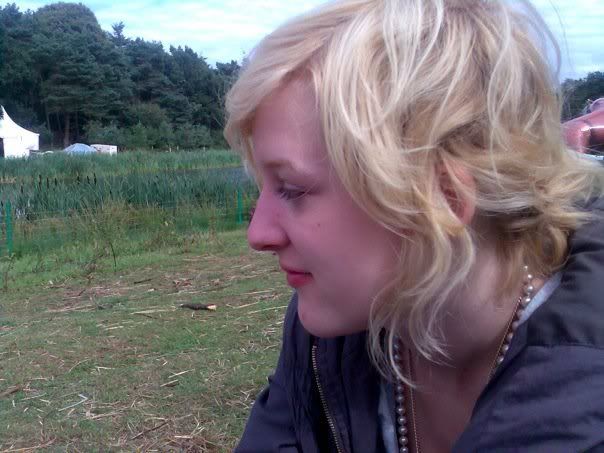 2009, age 20/21. You already know this was the best year of my life. In order: Me and Aaron, a night out in January/in a cafe in London, around the time I started this blog/me and Luke in our best model poses (black&white is my friend)/on another night out in Newcastle - look, I'm even reeling the gays in these days/Daniel being beautiful, followed by Luke being beautiful, after the hair dye...if I can feel good about myself when surrounded by such beautiful people as this, as all of my wonderful friends, then everyone can, non?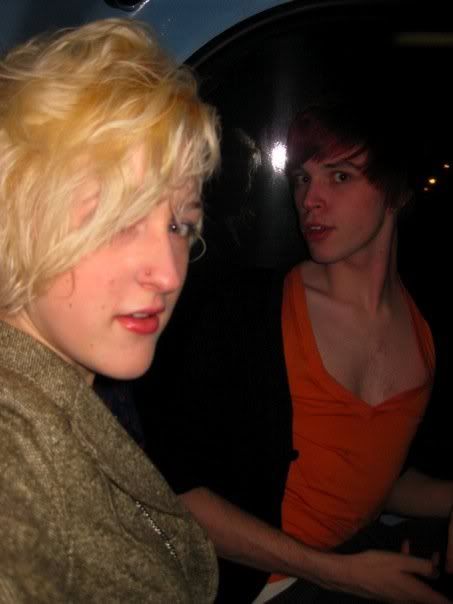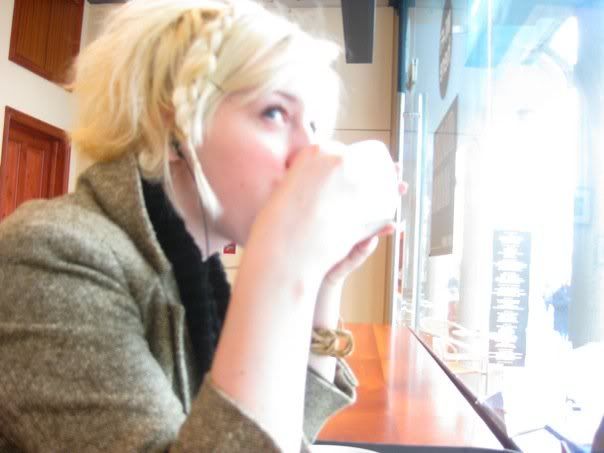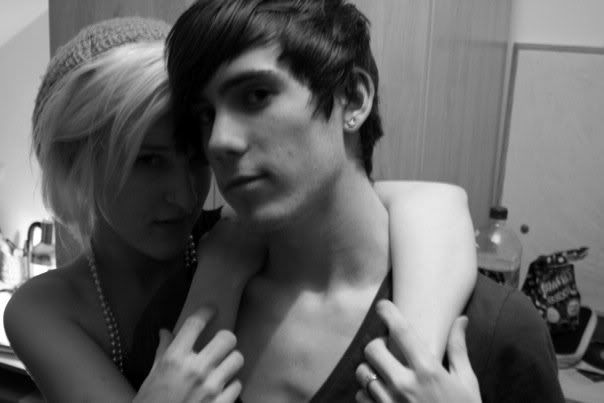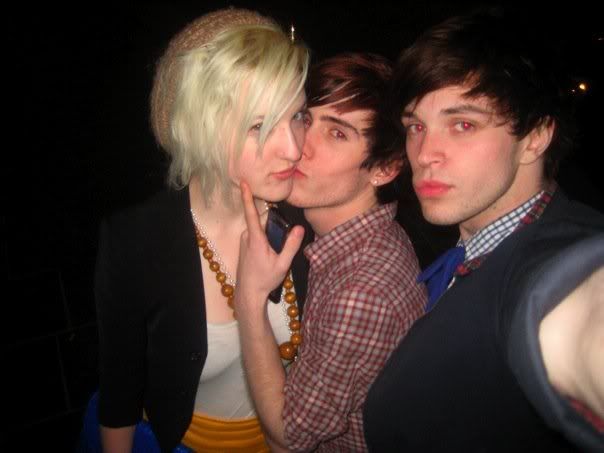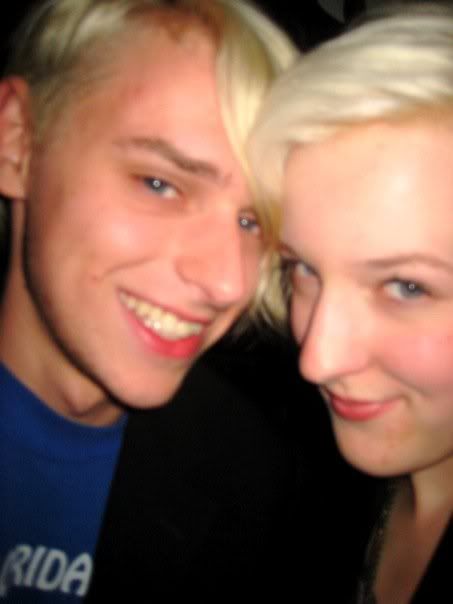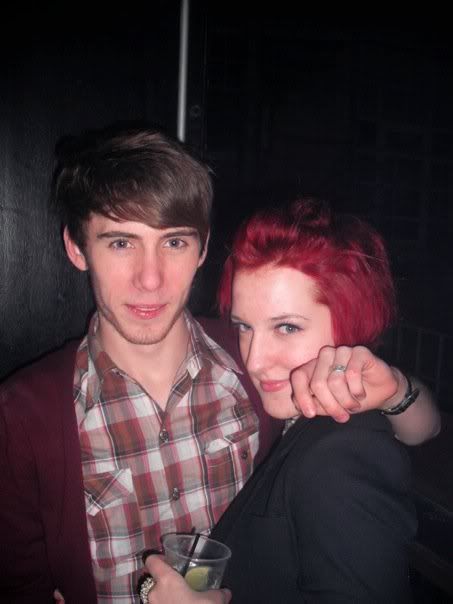 And these days (this is about a week old) - age 21, with some of best friends, at 4 in the morning. Proof, if proof were needed, that if you have awesome friends, you need little else.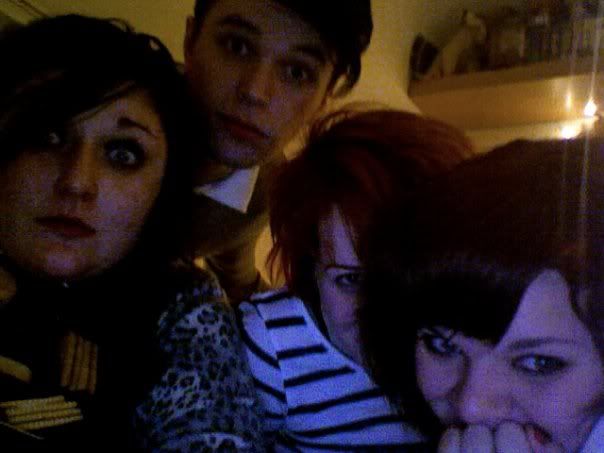 Thankyou friends&family who are in these photos, for being amazing.
Thankyou friends&mam whose facebook profiles I've stolen these off.
Man, that long natural coloured hair was doing me no favours.
And kids, remember, the most beautiful thing you can be is to be confident within yourself.