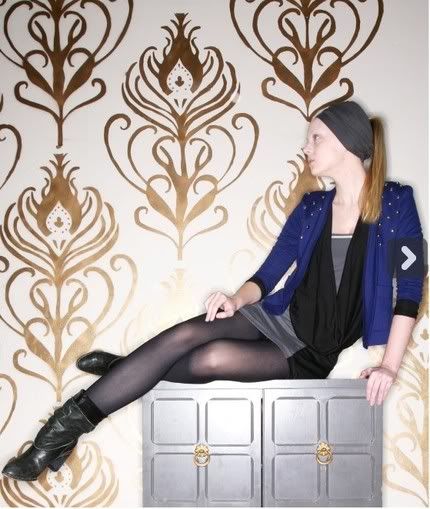 Boosh reference? IDK. Not up to thinking up a witty title today; I have half tonsillitis (one massively inflamed tonsil, one normal one. Chicken soup and coffee and cake and watching Sabrina with Luke&Dean is helping.)
Enough of my illness though.
Some design-y stuff instead - today, taking a look at
JAlvo's etsy store
(
where all these images are from!
)...
These pieces are pretty interesting (love the way the striped are matched up and the sheer panelling on the leggings):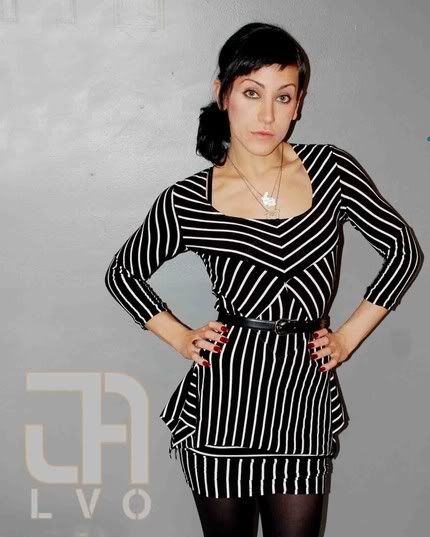 ...but JAlvos strength lies in their outerwear/overwear (cardis and the like) - as demonstrated in the studded blue number up top, and these draped, twisted, asymmetric affairs below. The variation of pieces is awesome, but everything is brought to a more casual level with the fabrication - the kinda tailored jacket in the third look is made from a sweat jersey.
I like this kinda... juxtaposition (?) of fabrics - a tailored or otherwise 'dressy' look in a jersey always brings it down to a sportier level.
It's something I'm looking into in my uni work - an evening/showpiece kinda look made of jersey (with a sweat underdress) and tulle. Main inspiration would be fishing nets and Victor&Rolf. Pretty awesome, hopefully. But in seafoam blue? Trying not to let it look too Tinkerbell-y.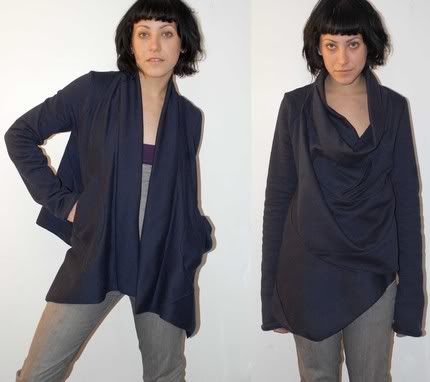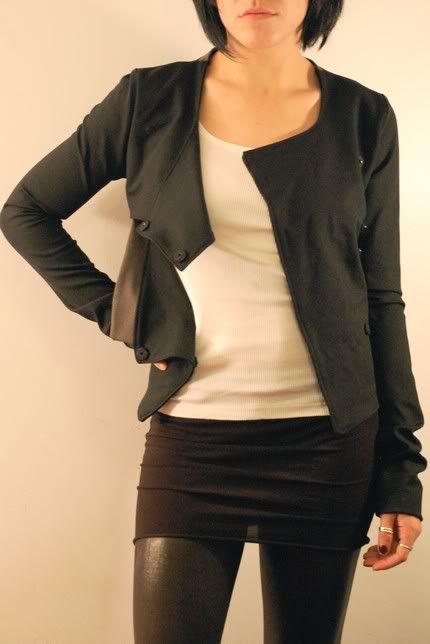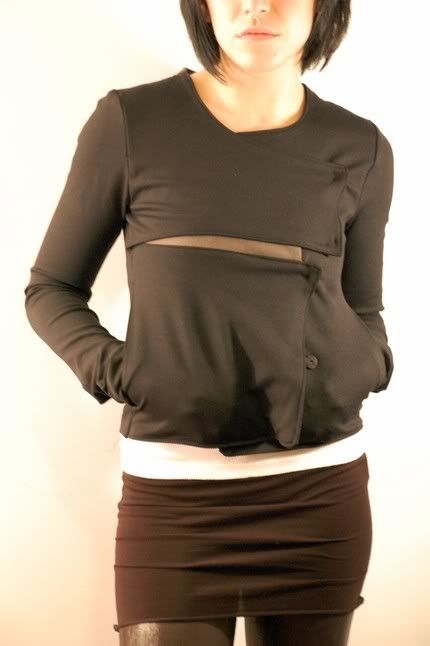 This is my absolute favourite piece though - a grey jersey sweat which fastens to an almost corset-esque look, and then opens to a Rick Owens-y drape - LOVE.
Thems some excellent pattern cutting skills.