If you're in the UK, you know this, it snowed all over (not too much here, but enough), and I here the US got some snow too (well, a friend I met in Rome got some snow in Nevada!)
Anyways all of this surely means we haven't messed up the environment quite as much as we'd thought, non?
Course, prevention is better than the cure so don't start littering just yet. In fact, you should definitely keep on recycling when it looks this good!
Ora
is a Canadian company (run by Randi) specialising entirely in leather bags recycled from vintage leather based items. We've all seen the nasty 80s leather jackets, yes? A much better use for them, says I! I believe Randi will make a custom bag too, if asked nicely.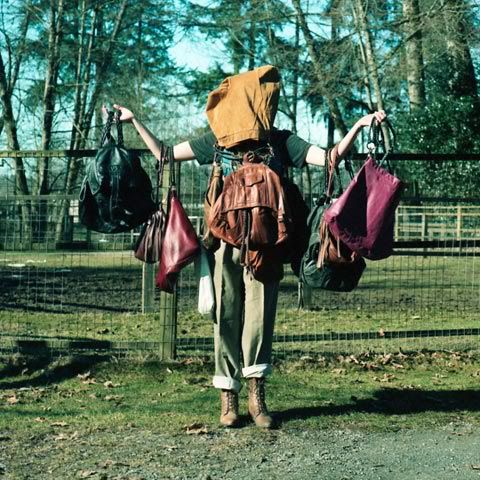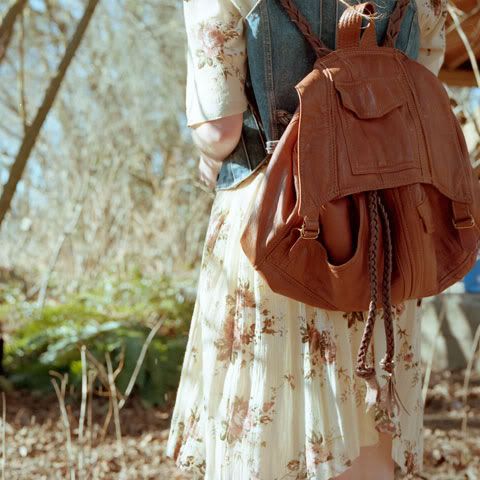 There are two styles: the Billy bag, and the Dani bag.
The Billy bag is the backpack (and my favourite. I don't own a backpack, but GOOD GOD I would use this one till it fell apart. Which it wouldn't do. Ora bags are "constructed to last a lifetime of wear and tear, and they just get better with use and age".
Take that, H&M shoulder bag I currently live in!
), the Dani the slouchy shoulder bag.
Billy's tend to be made from jackets, Dani's from trews or skirts, and all include the wonderful details of the original item - fastenings, pockets, seam detailing, embroidery - to make a completely unique, one of a kind item.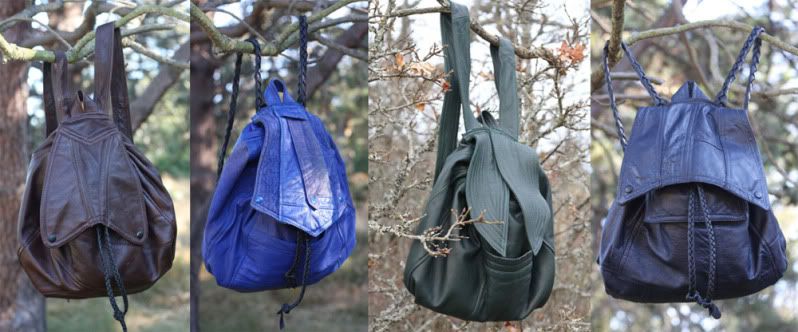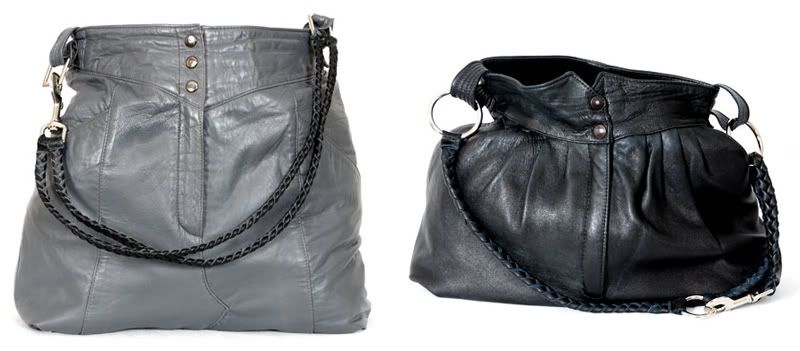 I think the third backpack is the one I'd choose, but of course there's something for everyone here. Which is your favourite?
---------------
*
ora
= italian for now. DO YOU SEE.