This is a couple of months old, but I only found it a couple o' days ago.
From
Vogue UK
, November 09 issue -
Make Do & Mend
Photographer: Tim Walker (♥), Stylist: Kate Phelan
All outfits were put together from household objects and other random materials, and were put together for under £160!
"This is a recession, people."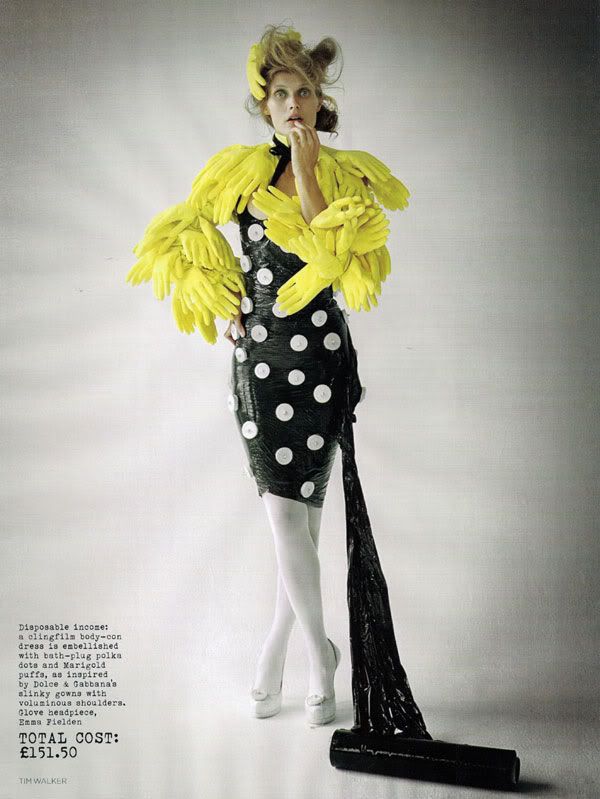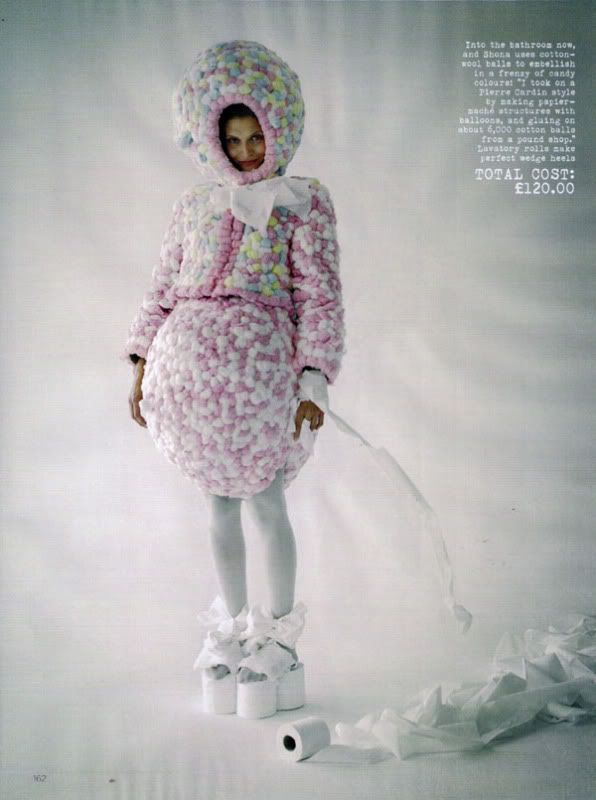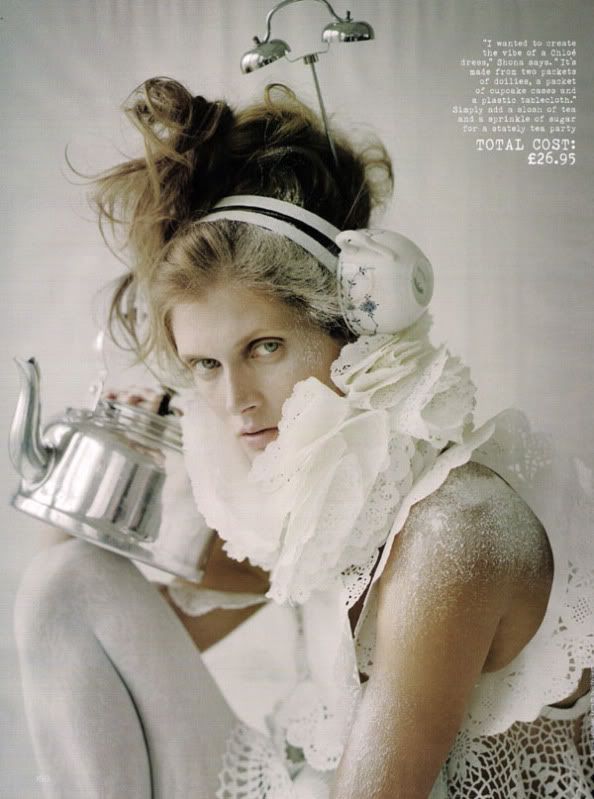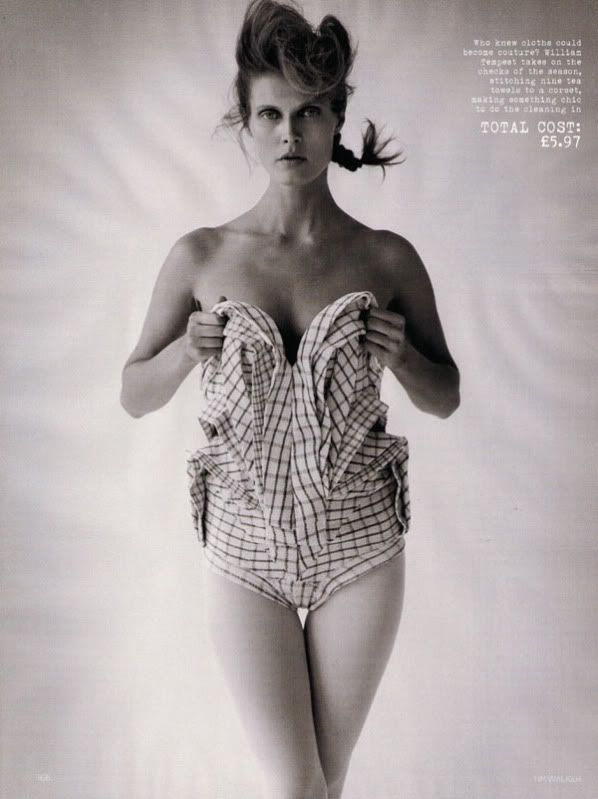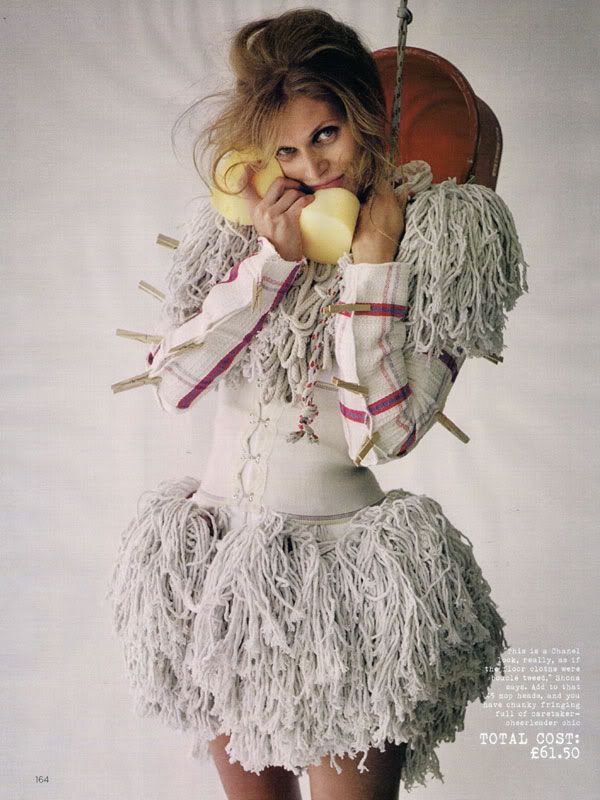 SOOO creative, I LOVE LOVE LOVE the styling!
Urge to run out and buy some mops, I do actually need the skirt/shawl effort of the last one.