Knitwear designer
Craig Lawrence
was one of the designers taking part in the
House of Organza
project, prompting me to look him up and see what he's all about (him and a number of the other HoO designers, that is. His look is the third pic down in that post, which is probs my favourite look.). A quick glance about le Internet provides plenty of info, and some fabulous pictures.
This is a somewhat pic-heavy post, FYI.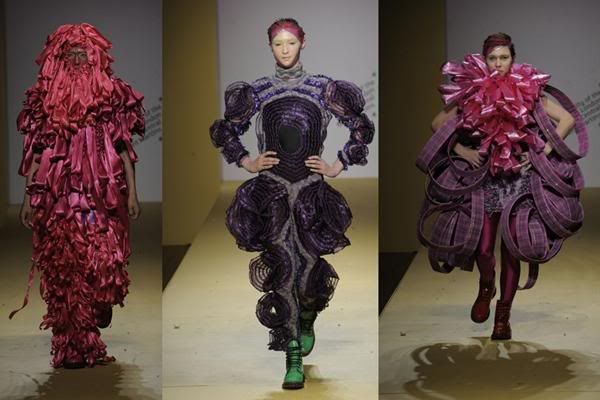 A/W09/10 is a bit pom-pom-y (NEW WORD ALERT), pink, feminine and more wearable (maybe)...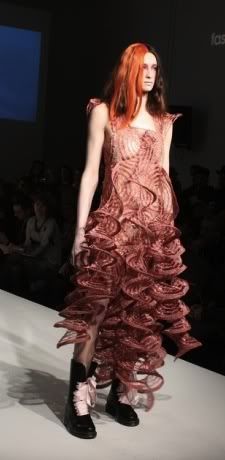 These pics as featured on
knitkicks
, who have linked me since the early days, so A BIG
THANKS GUYS!
S/S10 is sparkly a-plenty - no images, but a video lookbook?
He's also dressed some FABULOUSSSS people in the form of one Patrick Wolf (both on stage and on the cover of new single Damaris. Which is a wonderful song, but - I am reliably informed, must get round to vidi-ing it myself - not such a wonderful video) and the most interesting of film stars, IMO, Tilda Swinton (albeit in AnOther mag's S/S09 Issue).