Being a student has it perks, for sure - mostly the brilliance of student discount, but also the obvious wonder of student loans and such - but sharing a house with 4 other people means I can't go around decorating the house in any style I want; it's all confined to my room.
Although we all have vaguely similar taste which has been responsible for certain additions to our house since we moved in:
a dining table, an electric guitar with no strings (left by a former housemate) mounted on the wall, various candles on the hearth, graphics/typography posters (courtesy of Luke) or Dazed & Confused editorials replacing the vintage posters in the kitchen...
Anyways, all of this is very quirky and suitably suited to such a creative house (and Gemma.
What? Law isn't a creative subject!
), but sometimes I like to look at things I might adorn my future home with, and this often means a more unique ornament is on the cards.
These ornaments are from their 'North American Wildlife' collection and are truly unique and, in their own words, not for the faint-hearted.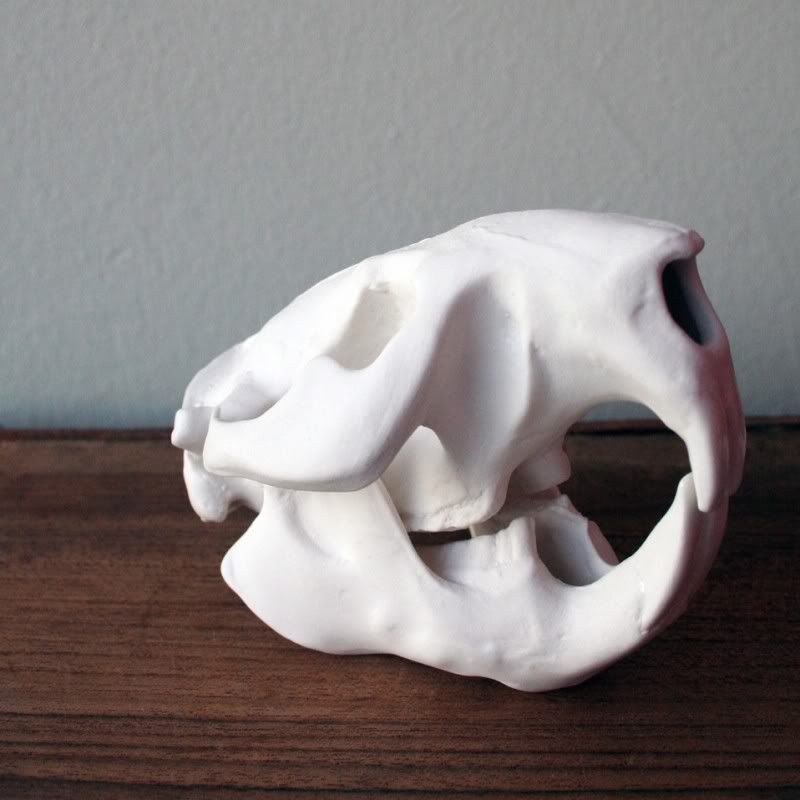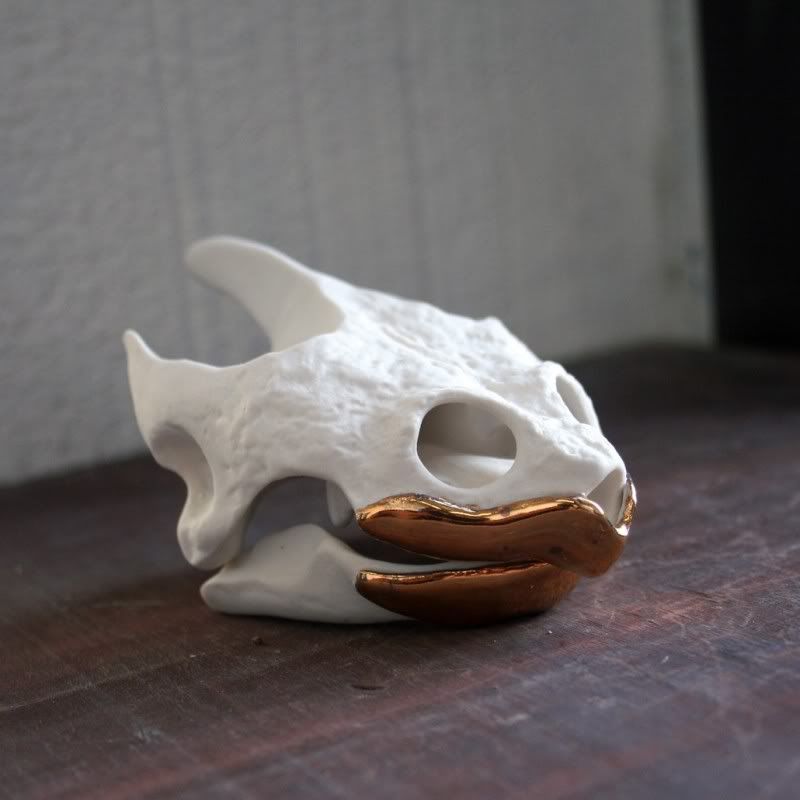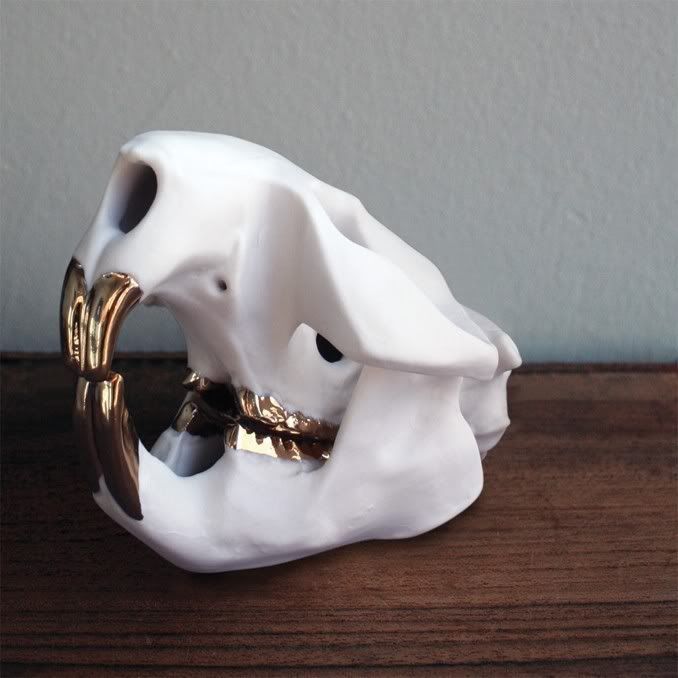 beaver; snapping turtle; beaver with gold
Designer Christine hand casts real animal skulls in raw porcelain, and some are then plated with 23k gold! You can buy at etsy
here
, and 25% of proceeds goes to support their community projects (which you can find out more about by clicking onto their website above!)

Also available are the much more Fashion-blog-and-student-house friendly jaw necklaces in muskrat (my favourite!) and skunk pieces: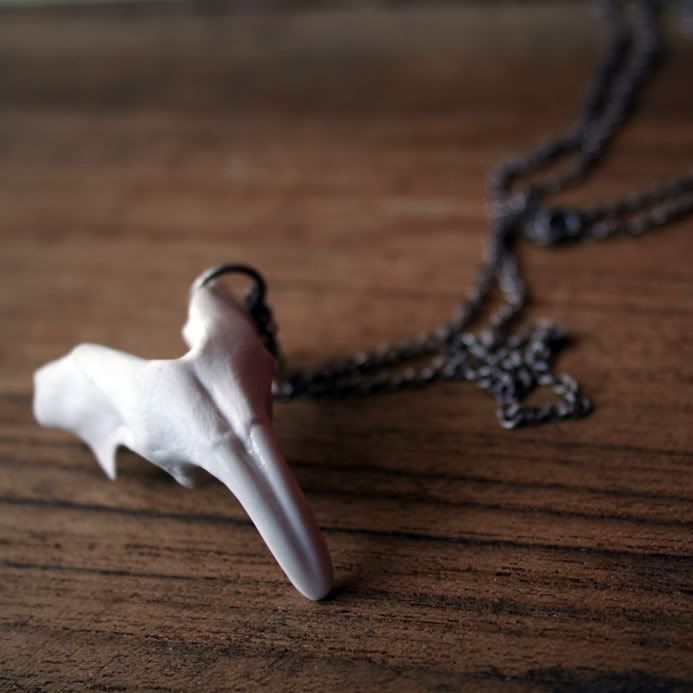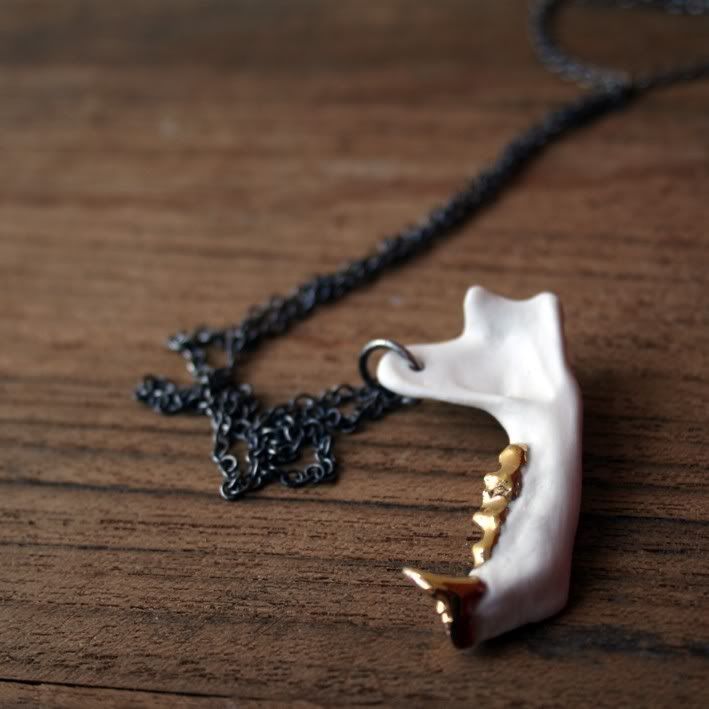 If you're looking for Christmas presents it's a bit late now, as all pieces are made to order and take 3-4 weeks for delivery, but these would be awesome any time of year, non?