House of Organza is a collaborative effort - a number of different 'fashion-forward designers', a bigass pile of organza, and one objective: to create a unique piece in their own discipline.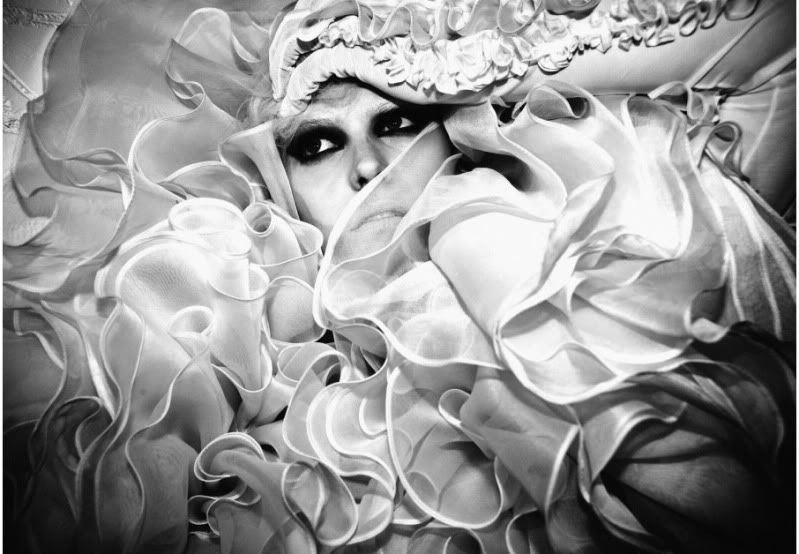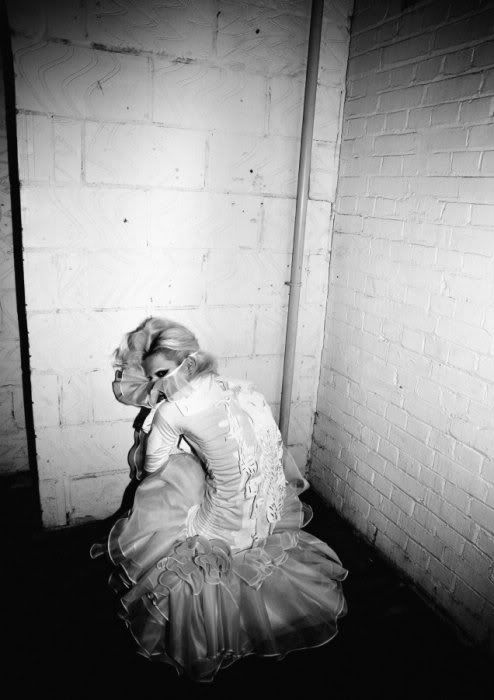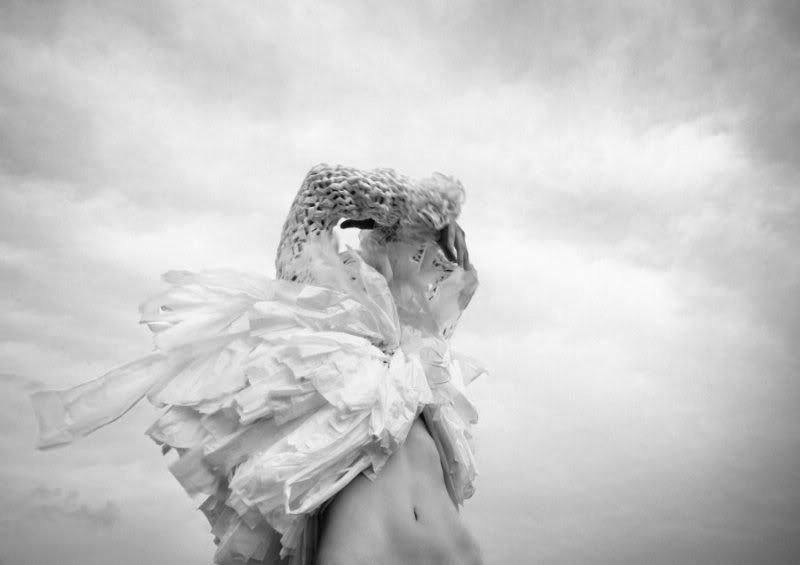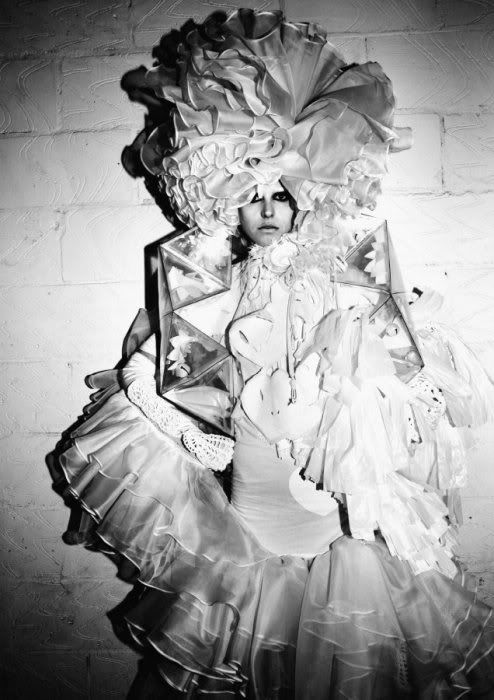 Lyall Hakaraia; Dr Noki; Craig Lawrence; House of Organza (all pieces combined)
There are 8 designers taking part in the collaboration (
Piers Atkinson, Judy Blame, Craig Lawrence, Atalanta Weller, Fred Butler, Dr Noki, Glovedup and Lyall Hakaraia
) which was showing as part of an exhibition at Vogue Fabric in London*, linking fashion and architecture with a whole load of that wonderful diaphanous fabric.
All this lovely floaty-ness finally inspired me to get on with some DIYs, particularly one featured on Kingdom of Style a few months back. So hopefully I'll have time for some of the ol' outfit posts and 'new purchases' kinda posts. Cos I miss them, I really do.
*I'm a bit late on this, it finished on Sunday. :(.