Some recent outfits. One day, one night...
vintage leopard dress; primark parka & belt; betty jackson wedges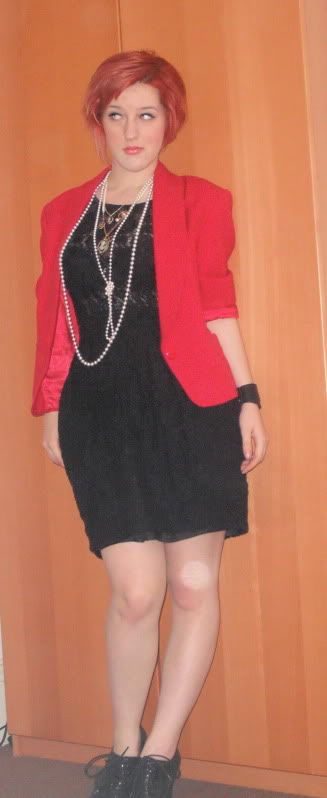 vintage blazer; thrifted lace top; H&M skirt; ASOS boots; Topshop etc necklaces.
My face looks mental.
yeah, i wear leopard maxi dresses during the day.
Totally, TOTALLY into my khaki parka right now.
I went through a phase (I'm talking, like, age 15 here. Definately pre-blonde.) where I was alllll about khaki, I had many a khaki piece, and then I decided it didn't suit and got rid of most of it.
Now I have a couple dresses and this coat, which is Primark (!), via ebay. It's pretty much perfect, in the sense that when I was looking for a lightweight parka (last summer, I believe), if I'd have designed my own perfect one, it would pretty much have looked like this.
Hannah wore a totally similar outfit to me on Wednesday night (the lace affair, yuss), even down to the same Topshop necklace and the same nose ring. Hmm. Next time, we must confer before a night out.