Aha; every time Gok's Fashion Fix was on last year (haven't watched any of this years series...) we would join in with the bit going to ad breaks. Classic.
Thursday night! Some of the first year kids* on my course (my, they are far more organised than any of us third years) organised a charity fashion show at the ol' Student's Union. I offered to help out backstage and with styling, but had to remind them about this a couple of days before the show and they'd done all the styling efforts by then, but I did help out dressing.
And then they gave me a clipboard for the second half...people should know not to give me any sort of power.
I feel I'm in the wrong fashion-based calling, clearly should be barking at models backstage at fashion shows.
Anyhoo, it all went down with nay problems and most of the stuff got sold off later. (I scored a soft grey short sleeved Pringle jumper, but currently it's at Matthew's house with a bunch of my stuff cos he were having a house party after and then we went out and none of us can be arsed to go pick up our accoutrements** yet.)
Here's some backstage shots! (Mostly taken before the start of the show, all the models in their first looks....a quick run through, some awesome hair, etc.)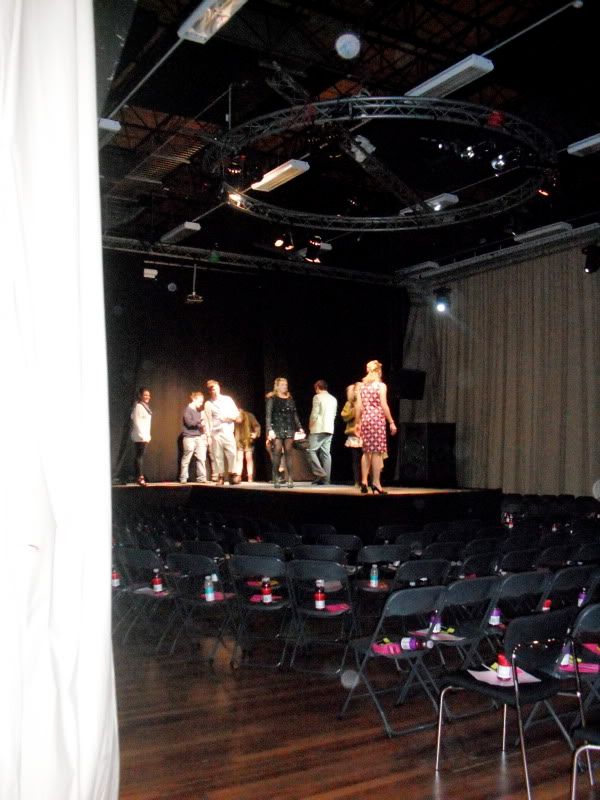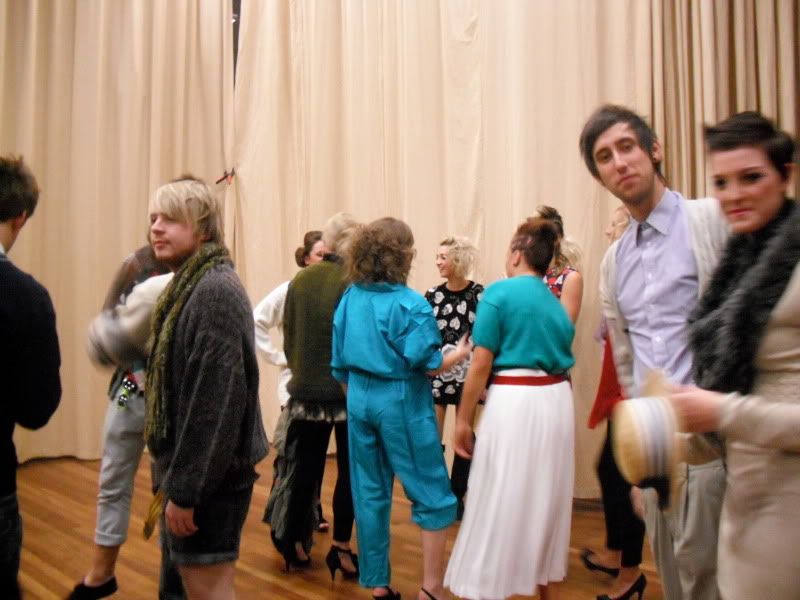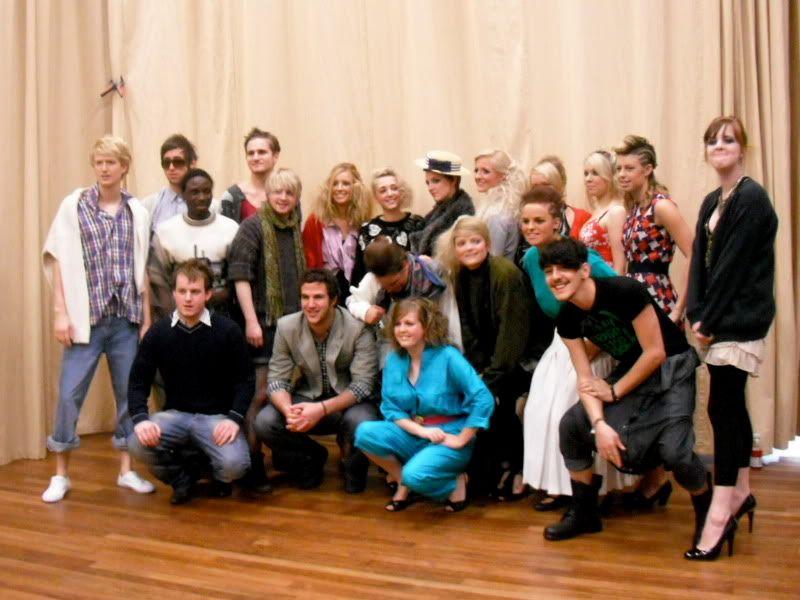 Shall watch out for the official photos being taken and post them up if they turn up, but I have no idea where they'll be!
----------------
*yeah, they're only 2 years younger than me. Infact, probably only a year younger cos most of them come from an Art Foundation and I didn't. What's yer point.

** currently my favourite word. accoutrements. ACCOUTREMENTS. j'adore.