So now I'm home and settled down a bit from the last week of visits and partying I can get round to the massive pile of links I have bookmarked and photos I have to post up, maybe? Exciting!
I say this, I'm off up to Dundee on Thursday (WOOO!) and then I get back and it's my birthday, so, I hardly have time, per se, but I will do as much as possible, cos I'll probably have some time when I'm there...
In Amsterdam, I found a shop....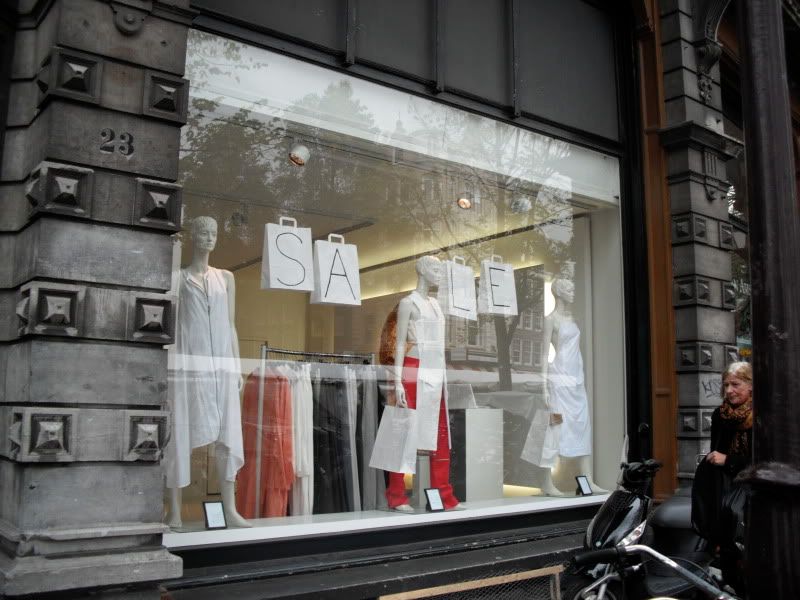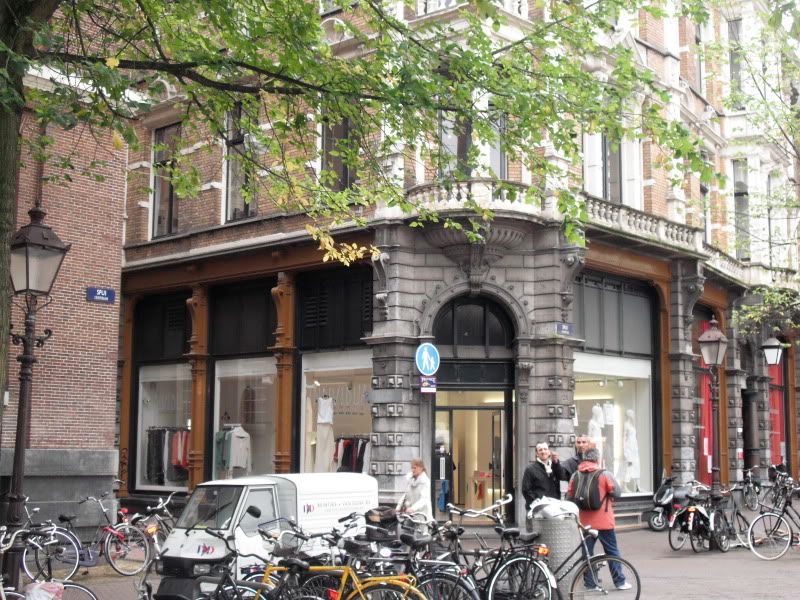 This is
individuals at AMFI
, which has its statement store here on Spui in Amsterdam, and is compromised of a fashion student collaborative from AMFI (Amsterdam Fashion Institute), who design, produce and market everything under the label. They're also sold elsewhere in the Netherlands, but I cant find anywhere that sells online, which is making me sad cos there was loads I would've bought in here if I'd thought I could've afforded it...and I could've, as t'were the end of season sale at the time!
Here, I tried on some shorts and a slouchy long sleeved tee, and a jersey dress: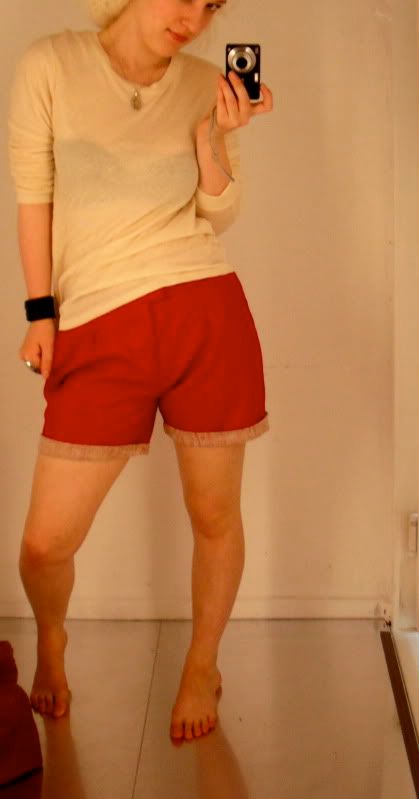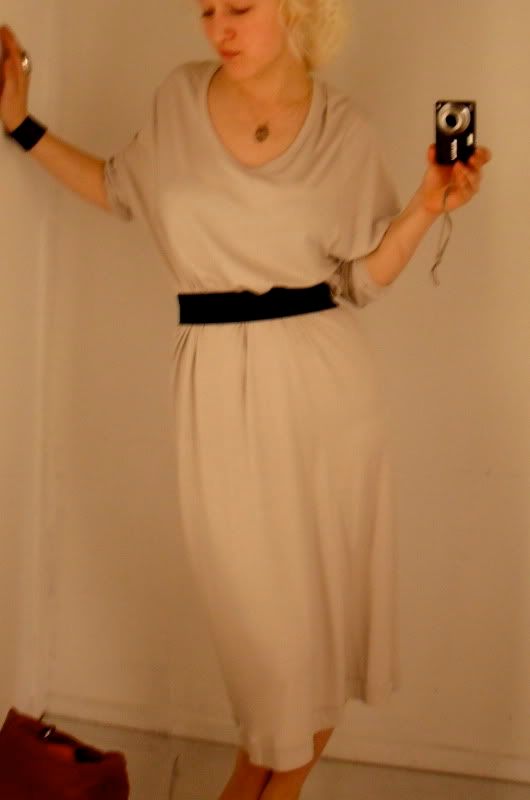 As the name might suggest, there were some wonderfully individual and uniquely cut pieces, the emphasis here being not on prints (although a cute tiny floral was scattered about in linings as well as in a cotton shirt and a slouchy bag which I considered). Of course this was the end of the S/S 09 collection, so below you can find a few pics from the A/W09 show, which will be in store now if you're dropping by Amsterdam any time soon!
I do apologise for the tiny pics...
.