A little outfit post; that's all
.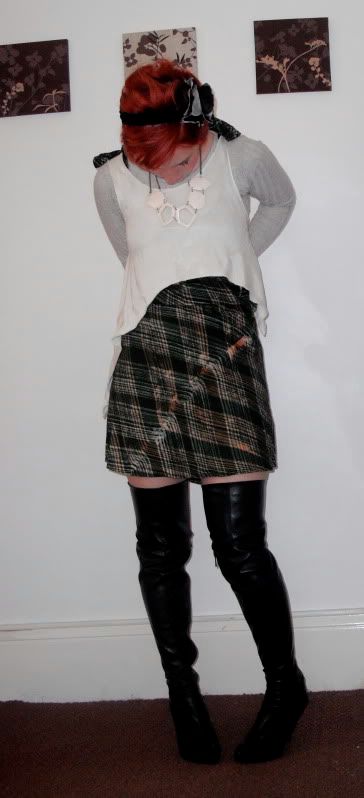 corsage, Anna Sui; necklace, Brick Lane market; DIY crop; jumper, French Connection
(via thriftingggg); Dress, The Free Shop (ahhh London.); boots, Zara
Trying to figure ways to wear the boots. I think they benefit from wearing a skirt short enough to see the top of them...but then...its a little cold for skirts that short, non? Hmm.
This dress isn't that short, FYI, I pinned it into a bustle effort at the back. But you can't really see that. AGH

.



I'm a bit into wearing corsages in my hair right now, also. And beehives. It gives the illusion of longer hair (CMON, HAIR. GROWWWWWW!). Eurgh. Bored of short hairrrrrrrrrrrr.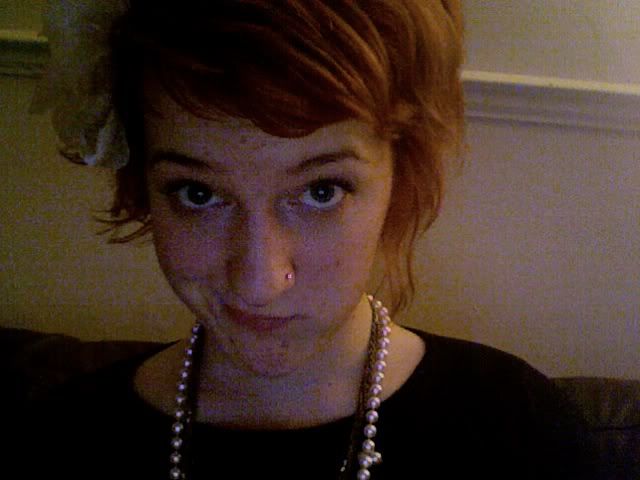 PS, totally listening to Scissor Sisters first album; forget how much I was into it when it came out. OH GOD I WAS ONLY 15 THEN WTF.