So the guys from my hostel (I'm gonna refer to them as Team English; we were represesntin' the world's english speaking contingent - one american, one canadian, one australian, and me.) decided it was a Vatican day, but since I'd already been around everywhere 'cept St. Peter's, we arranged to meet up later and I consulted the Rome guidebook I'd liberated from the book exchange at the Amsterdam Hostel.
Turns out I'd noted some shops to check out.
So that's what I did (Designer Outlet shopping, in Italy? I'll take one of those kthnx.)
I was about to say I didn't buy anything; I mean I didn't buy anything in the Outlet place. I did buy a black bodycon dress, cos I'd been looking for one and €17 is pretty good. I almost; ALMOST bought an awesome white shirtdress and now I'm regretting it. But it was a bit short so...yeah.
Wandered back up to the Trevi Fountain, scoffed a crepe followed by some gelato from what is regarded as the best gelato place in Rome (banana cream flavour; it was pretty good.) and before I knew it I was running to late to meet Team English (so late they'd wandered on from out proposed meeting place). Lucky I met 'em inside St. Peters! Which is the only place I took photos that day, so knock yerself out: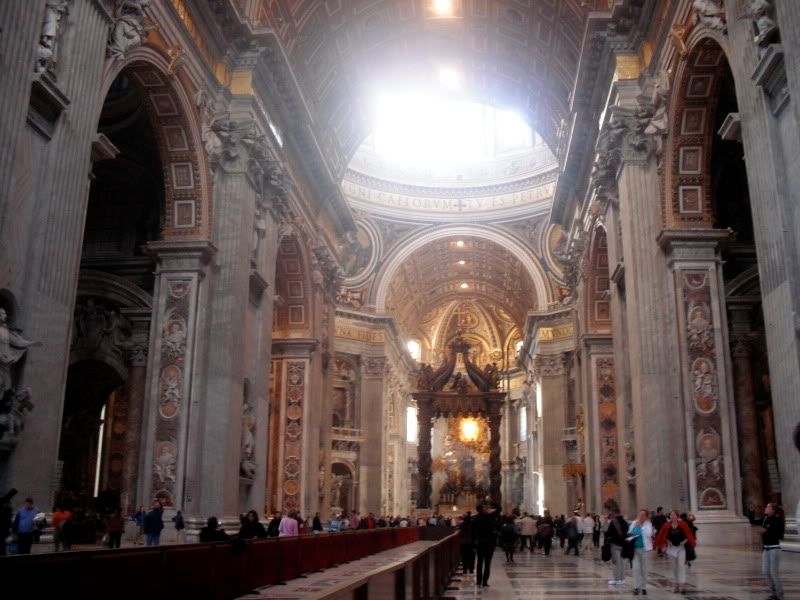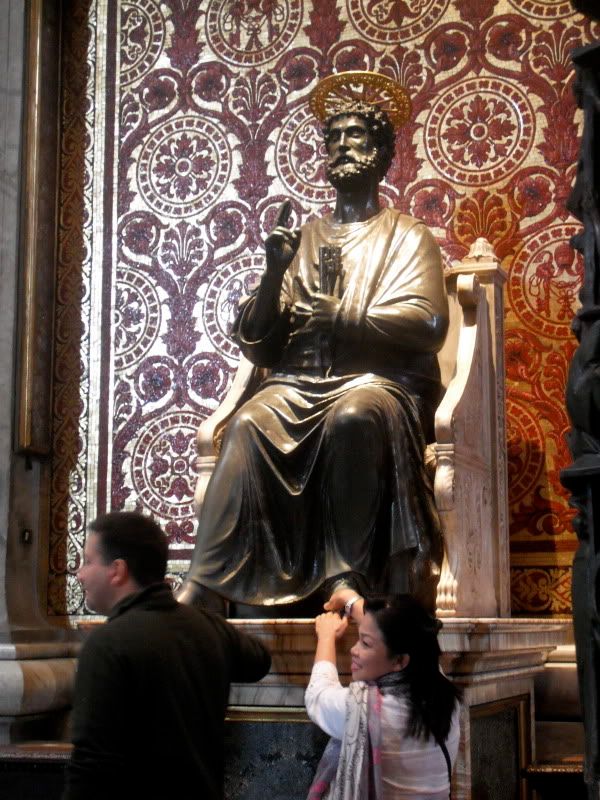 I then had some awesome chinese food followed by a multitude of wine. I do not recommend drinking that much wine when you have to be up to check out at 10am the next day - you've not been hungover 'til you've been hungover with 20 minutes to get dressed and pack up 4 days worth of crap that's just been thrown in the draw under your bed. I turned up downstairs at quarter past 10 and they were down with that; which was good. I spent the rest of Saturday eating bacon and egg sandwiches/pizza and drinking epic amounts of water, whilst joining in the general consensus between my coursemates on facebook that our new brief (which I totally haven't seen and am just going off their word) is a loads of balls. We're leading the revolution as I type.
I better go book my Paris train, it'll probably be packed cos it's like, the only one running in the train strike. Ergh.