It is officially the end of summer.
Reasons for this are 4-fold:
1. I have a cold, and have done since Tuesday
AKA
September 1st. Coincidence? I think not. Subsequently, I have spent most of the last 2 days lying in bed, watching Lost/The Shawshank Redemption, eating chicken soup and feeling sorry for myself. Apart from when I went for a 6-mile walk in the rain on Tuesday night, which may or may not have contributed to the cold.
2. Daniel has officially left for uni. ;_______;.
This means for all except me, uni times are upon us again. Which yes, means saying goodbye to the epic-ly fabulous male version of me until Christmas, as well as a lack of Ana 'Eagle' Snowdon in my life, but does mean that a) road trips to Edinburgh/Lincoln, ahoy! and b) non-Newcastle-based folk will be back soon for uni times! Woo!
Luckily, everyone has a blog these days. I have added a blog list on the sidebar for daily reads and/or friend's blogs, but also, click above for Daniel and Ana's blogs :D
Note to you guys: update more!
3. It looks like this today. It has this entire week thus far (usually with more actual rain, as opposed to just wet ground, though.)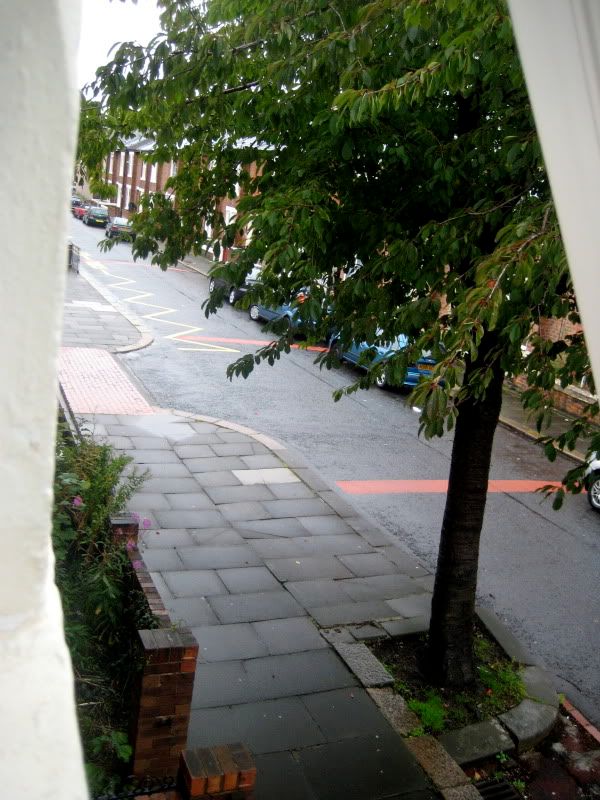 Luckily for me, Interpol songs go hand in hand with autumn, and rainy days, and as such, when they come on on random on the way back from Heaton Perk, it makes me happy.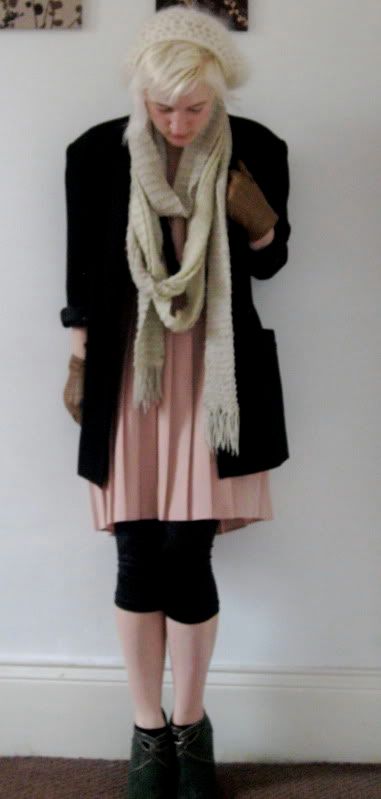 I officially love autumn.
Anyone who who lists "layering" as an aspect of their personal style will no doubt agree. Autumn is my favourite season.
Winter is too cold, sometimes. You HAVE to wear a big coat, no room for the jacket-with-the-sleeves-rolled-up-and-gloves combo there.
Spring is alright, but looking to summer means ankle boots and scarves are a little depressing (although often necessary, this is Britain after all.)
Summer is often too hot: too hot for layers; too hot for boots; too hot for jackets - and I am nothing if not a fan of jackets. Either than, or it's raining. Which is just depressing in the middle of July.
Autumn, though, is the season of the digging scarves out of the bottom of your accessories bag (is that just me?); of rekindling your love of gloves; of buying new coats for winter with your student loan; and of wearing ankle boots.
All of this with the delights of it not being so cold that you can't don a jacket with your scarf/glove/ankle boot combo, or wear a cropped legging without losing your lower leg to frostbite.
Also, the trees look pretty. Wonderful.
Of the glove situation, I am hereby officially making it my accessory of the season - I now own 4 pairs. One vintage tan leather (seen above, all kinds of awesome.), one blue/white polka dot cotton, one electric blue faux leather driving glove and one pair of seriously awesome wool mittens. Ahhh H&M. If summer is the season of sunglasses (and it should be.) then autumn is the glove season.
On the coat front, I am currently eyeing an almost full length navy blue wool number from eBay. Oh, I do want a blue coat, so badly.
Now, of the ankle boots, let me just say this: I love a good ankle boot. This is how much.
(10 hole Doc Martens, eBay; chunky 90s boots, eBay; pointy boots, Primark/very very old; buckle boots, Absolute Vintage; snakeskin boots, ASOS; grey boots, New Look; patent/suede boots, eBay, green/gold boots, Priceless? I dunno, somewhere cheap; suedette boots, Peacocks; blue peep toe studded...things, Garage Shoes; blue boots, Dorothy Perkins)
I think - THINK - I might be set for the new season.