So, this is purely a "so far I like" kind of situation.
This is also a "I haven't posted for a few days" kind of situation.
This is also a "I've just spent a lot of money finally booking the ol' Europe trip" kind of situation.
Let's look at some fashion an' ting.
So, Mr. Wang had an american football theme going on. As with a lot of Wang collections, I'm not a fan*, per se, but there were some awesome pieces - the structured jumpers which looked like the protective gear 'dem footballers wear are pretty cool.
*I mean, I'm a fan, but his stuff is not necessarily stuff I'd wear, yknow? Not my style...Apart from the TOTALLY AWESOME sheer layering in the last 2 looks.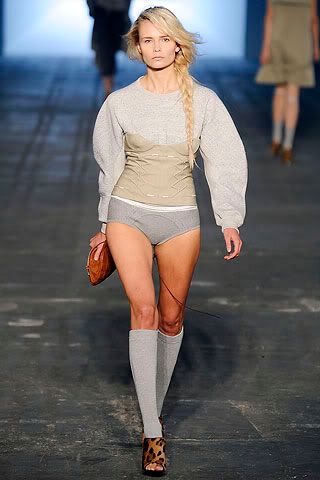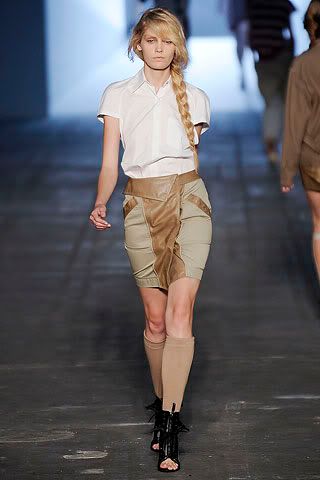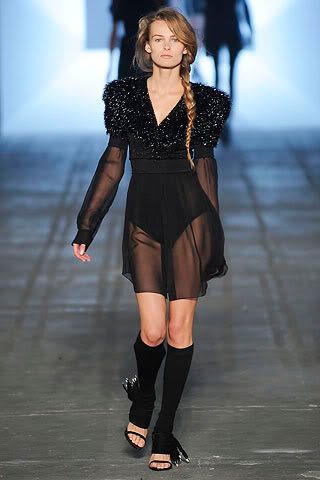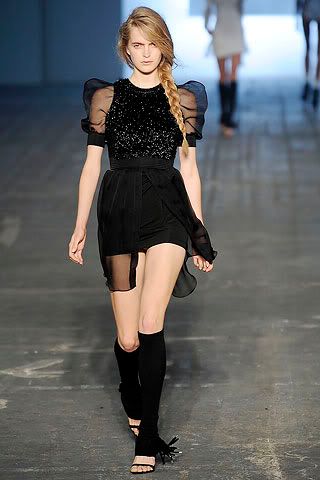 Cute prints, cute shapes, cute layering...I love the blue/white stripe jumper, and how the blue is in a gradient. And the grey dress is HOT.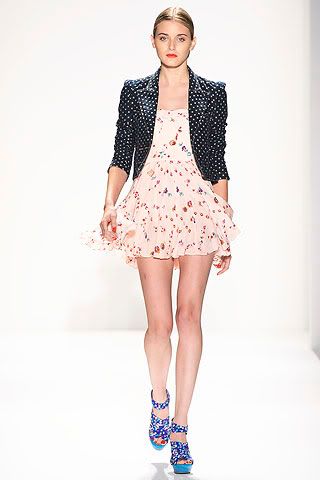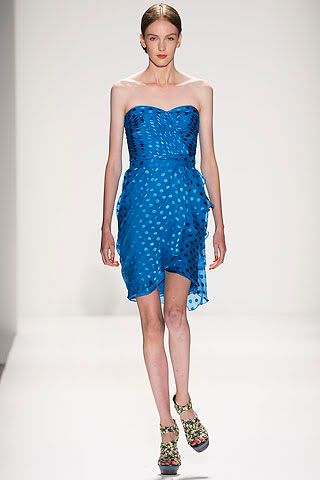 SHEEEEERRRRRRR! NUUUUUDDDEEESSS! lovelovelove.
....I'm just gonna let the pics do the talking. But this is a lot of love.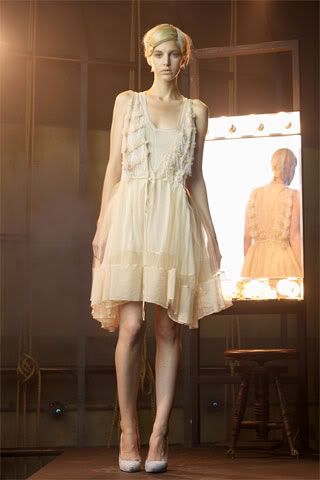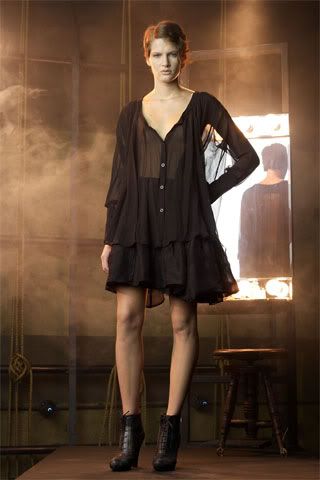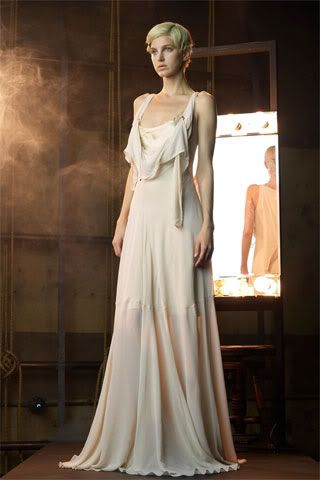 I am literally all about the sheer leggings/bodysuits.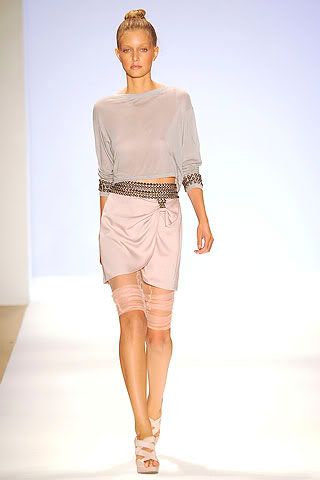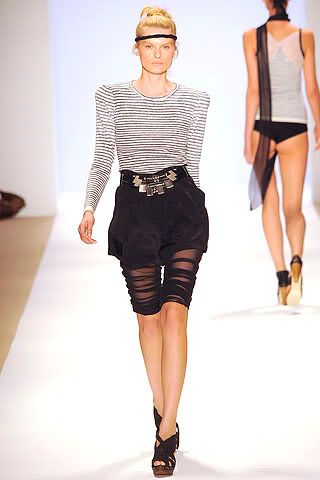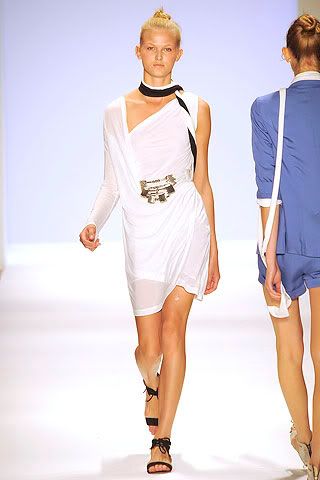 Currently lusting after the bandage skirts. A lot. The cross straps and the striped pieces? nomnomnom.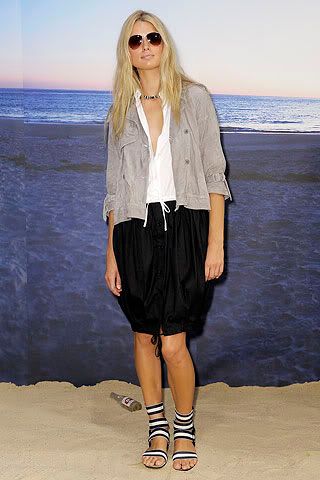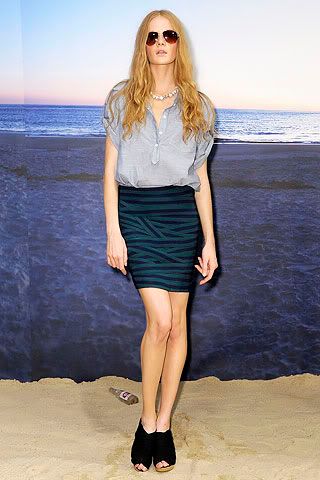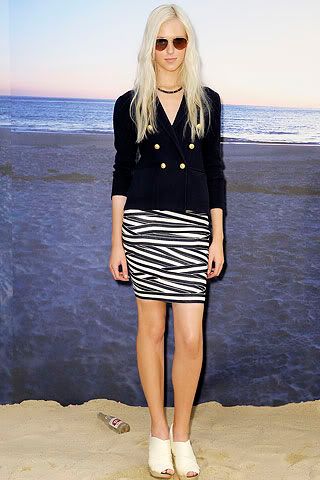 Um, once again, epic love for sheer, nude, and layering. It's like I've been channelling my love of these things to the minds of designers - I should really be doing trend prediction, right? I hope I get that placement! Haha.
Anyways; I do love the frilly/fringy details on the 2nd look; despite not being a frilly kinda gal...kudos!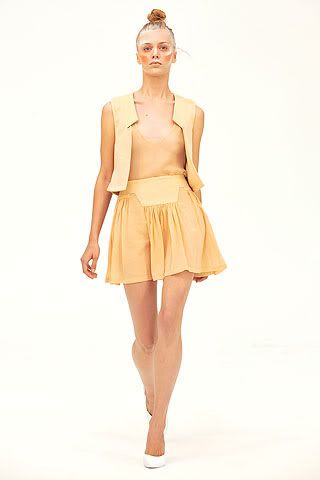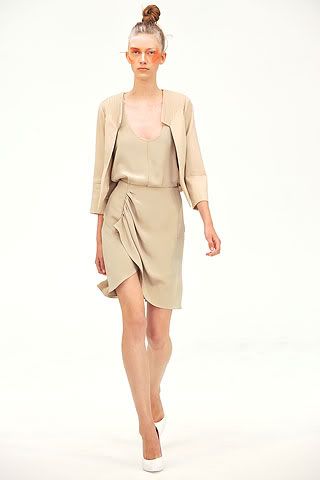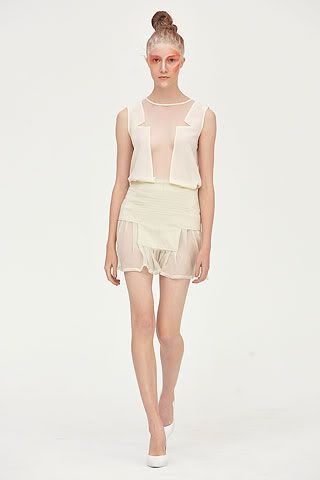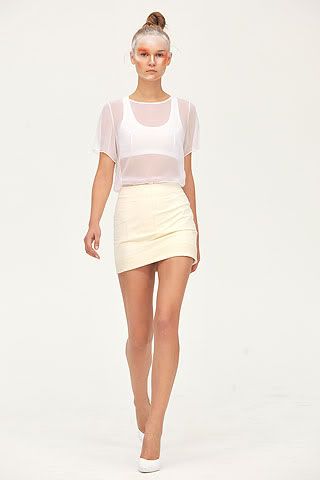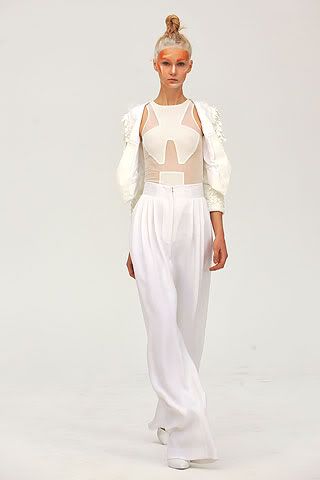 Ahhhhh Marc-y Marc; ye can do no wrong. Well......maybe not. These are looks I love from S/S10, but as a collection I'm not a fan - toooooo manyyyy frillllssssss! Erg. Sorry dude; take the girly down a peg plzkthanks.
I'm mostly LOVING the styling - belts and corsets over jackets are highly awesome, especially over the army style jackets. Tempted to check out the army+navy store, cos Karlie Kloss is SELLING ME THAT on the 4th look.
Also; finale dress = stunning.