The second portion of NYFW - the final installment shall occur tomorrow, then its on to London times!
I enjoy the pearly queen vibe in the first look; as well as the monochromatic seaming vibes throughout, as seen in the second look.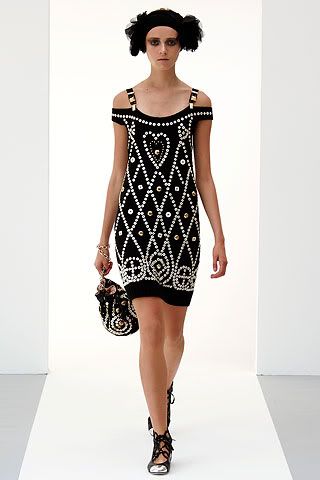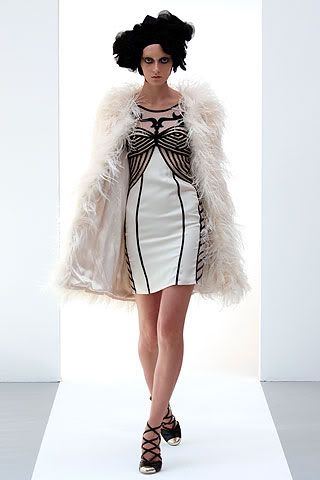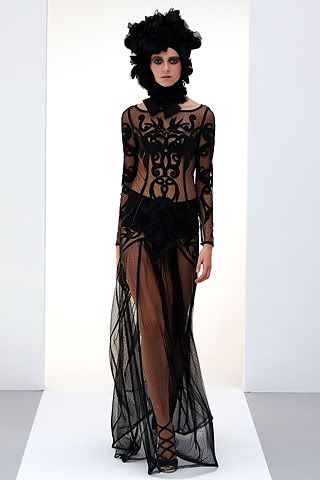 I feel like Rodarte are a bit....love/hate. Only because this is another season with lots of deconstruction and fabric manipulation, and if you're not a fan of that then you're not a fan of Rodarte. Now, I am a fan of these elements of design, but I don't find myself in adoration of this collection or indeed Rodarte in general, and I can't put a finger on why that is.
I do, however, LOVE the birdcage-esque strapping on the second and third look, very reminiscent of the Beijing Olympic Stadium...
The tribal/tattoo styling is kinda awesome too.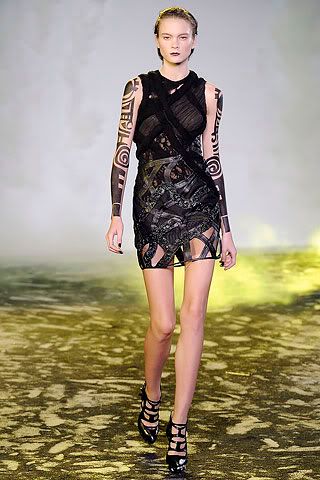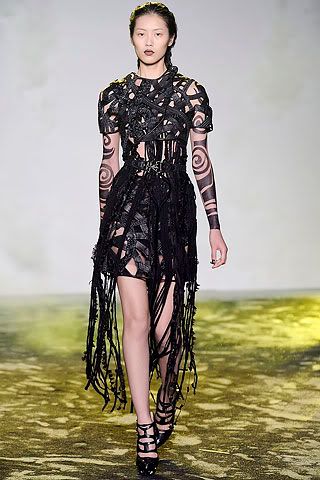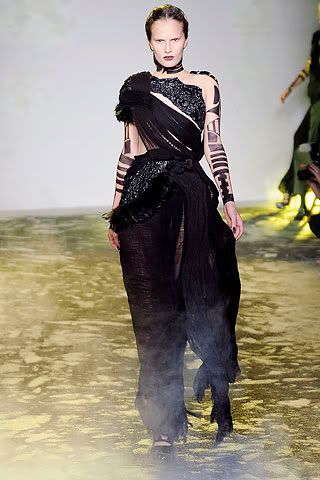 If ever there was proof that the bloggers are influencing the fashion world, I think this is it...
Much has been written of etsy store
Norwegian Wood
of late, and if looks 3 and 4 here are anything to go by, it seems the cage skirt is making its way into the public eye in a bigger way...
This cage-y thing is happening at Phi, too, I notice...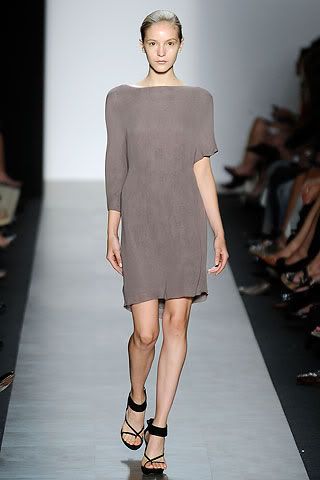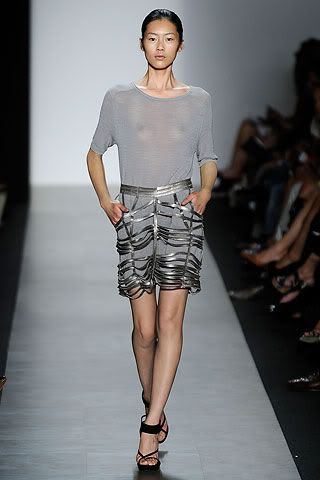 MASSIVE FAN of this collection! And yet again with the blogger influences - chain harnesses and such body jewellery are earning their internet inches all over, and were incorporated into the styling on some of the looks here.
But I'm a fan because of all the nudes! Greys and creams are a wonderful combination.
Also on show? Sheer floral playsuit of awesomeness; long sheer cardigan type affair; printed corset with white piping; yet more cutout/cobwebbing. Also, J'ADORE the ruching on the first skirt. J-ACTUAL-DORE.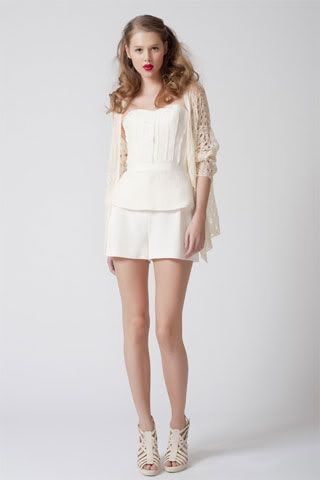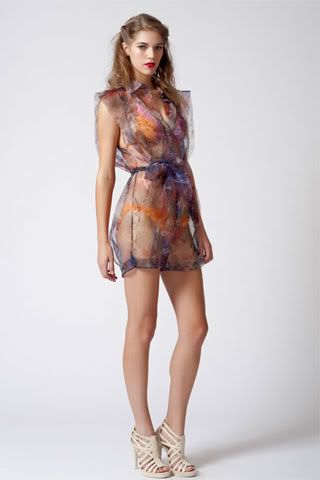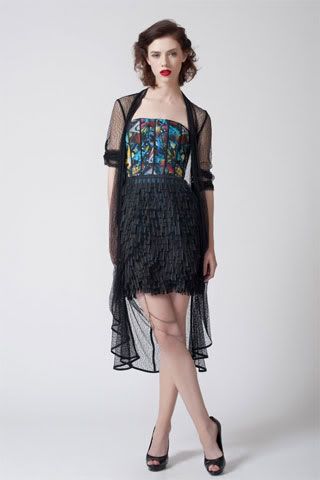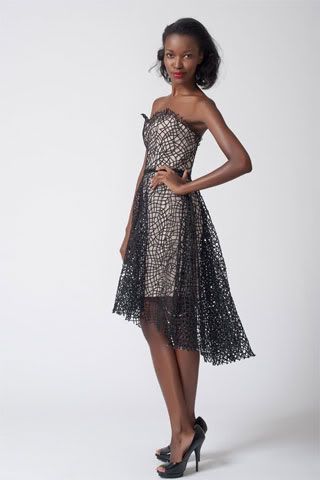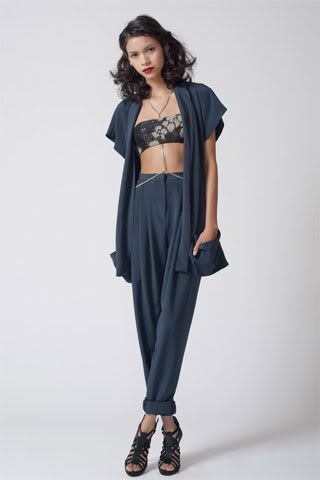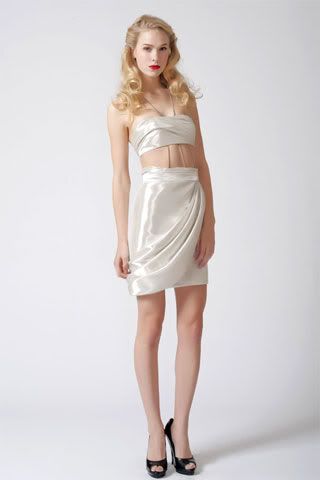 --------------------------------------------------
I feel I should special mention the Anna Sui and Yigael Azrouel shows this season - my good friends/coursemates Clare and Emma (respectively) helped at these shows - apparantly Clare and Anna are like this now *crosses fingers* and one of her headbands was used in the show (I don't know which headband, if it indeed was used in the end. Don't recognise any. Shall enquire....)