Channelling Like A Virgin-era Madonna = epic amounts of fun. Hard to see with all the black, but this was something I wore, like, last Friday. Need to hook up the camera more often!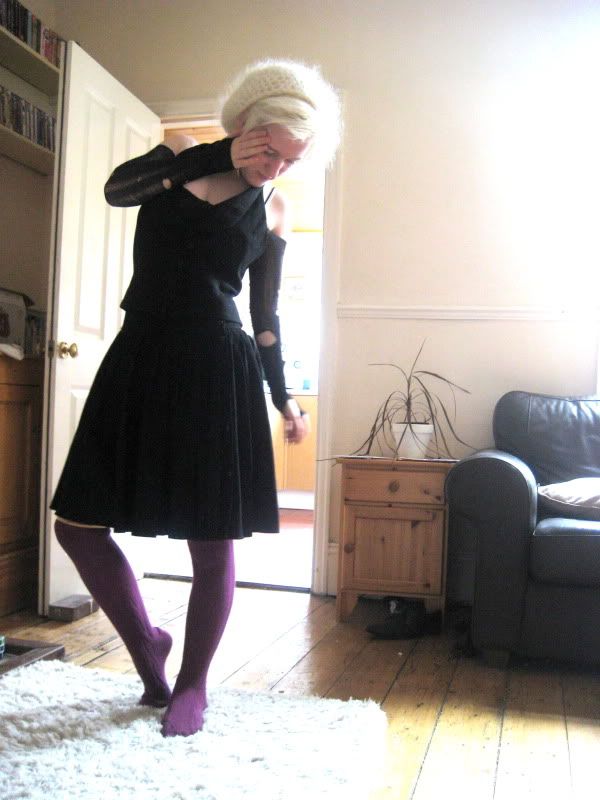 Vintage skirt + boots + waistcoat, one pair of ripped tights, appropriated as a top (haha, fun.)
I then changed to go out, into a similarly goth-tinged outfit....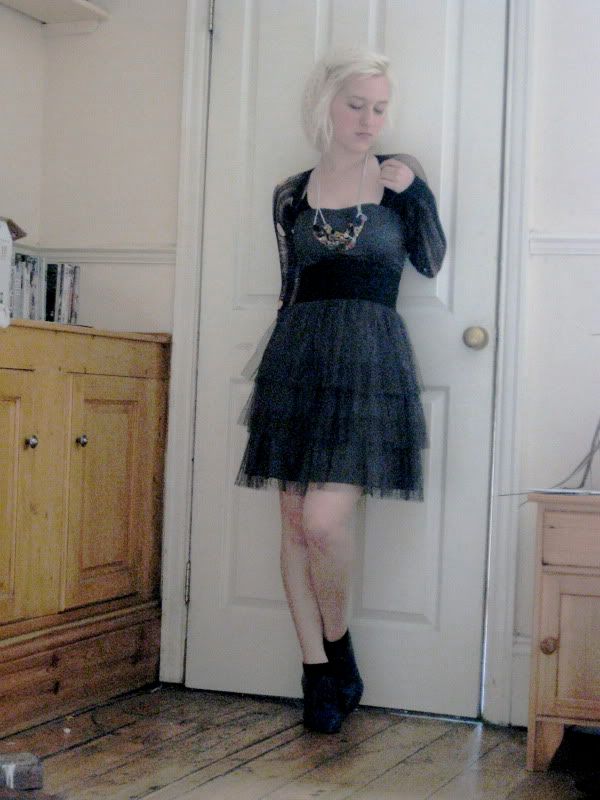 Blue boots, Dorothy Perkins; grey dress, H&M. Necklace, 5feet3 ;)
I got many a curious question about my top, mostly it went like this:
One of my aims in life is to freak people out. Mission accomplished.
Speaking of tights, just bought
those awesome Henry Holland pantone tights
, but only in the black. Because, I would ADORE the blue ones if they were a darker blue, as with the green, but they are too pastel-y for my tastes....
This week I have mostly been working on the most AWESOME JACKET EVER, which shall henceforth be known as the Steggy jacket, because the sleeves remind me and Gemma of Stegosaurus'. I plan to finish it tomorrow and wear it tomorrow night....we'll see, we'll see.