BUON GIORNO MILANOOOOOOOOO
I'm not even a massive fan of the Italian style; often too OTT and brash, and I will note that the Versace show merely emphasised this - NOT. A. FAN. Which is an epic shame after the Resort collection I enjoyed heartily....
So this is the last 3 days worth? (well 2, I wasn't wowed by Day 1's efforts) which means I'm up to date! Wooo!
It's all about the knee high lurex socks; I'm not gonna lie.
But awesome draping and chunky zips mixed with sheers and wallpaper-y prints makes for super awesome. That shade of red (perhaps cranberry?) is gorgeous, especially mixed with creams. *sigh*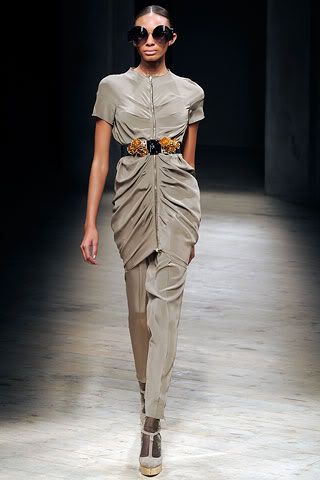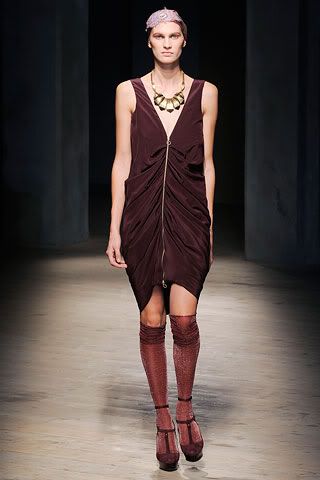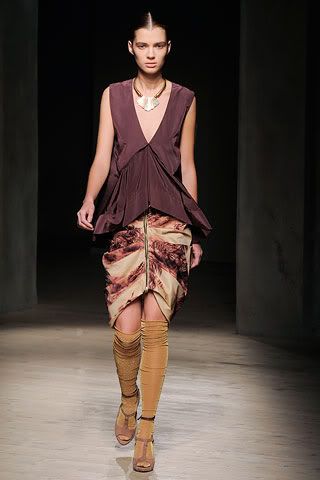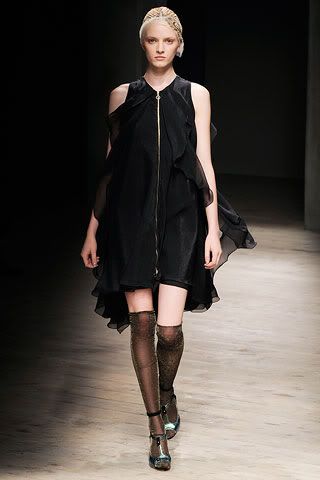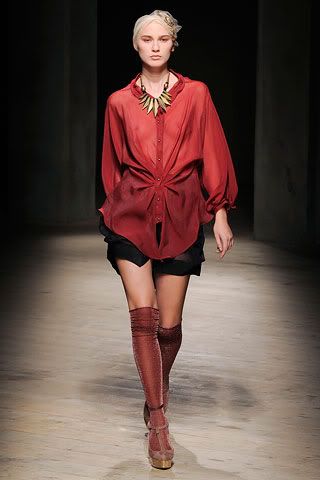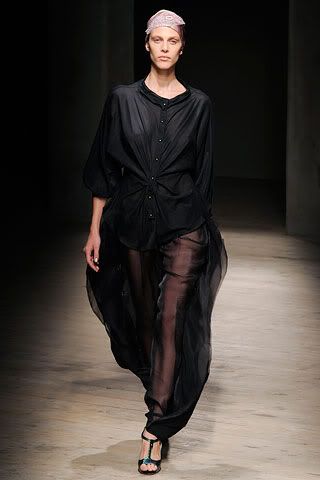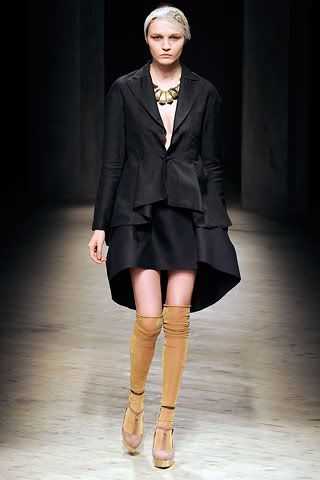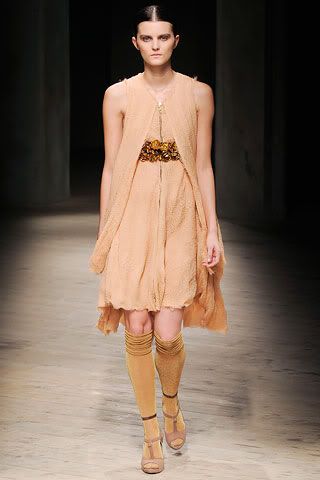 I'm lumping them together....
Armani's sea shades are gorgeous, and I fell in love with the trouser-based look instantly (there were a number of similar styled looks, but the colours in this one working together was stunning...)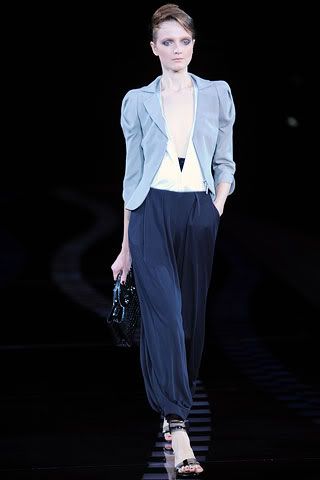 The Emporio show was a little more loveable! More draping and folding and monochromatic loveliness, with chunky neck adornments a-plenty. Annoyingly from my POV, this was only the middle section of the show (I believe 60+ looks? These were all between 15 and 40, I think) and the end section got a bit neon and nasty.
I'm glad neon seems to be on the way out; I was never a fan. Whole chunks of neon can't help but look cheap, no matter how expensive the piece is. I am a fan of flashes of neon, though - a stripe here, perhaps some lining or piping there; lovely.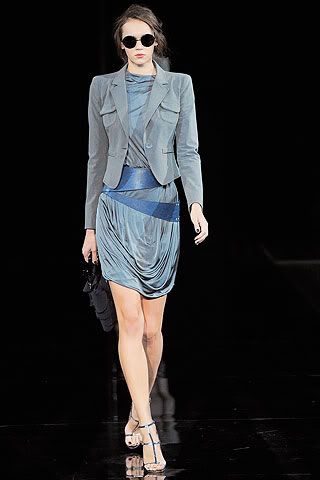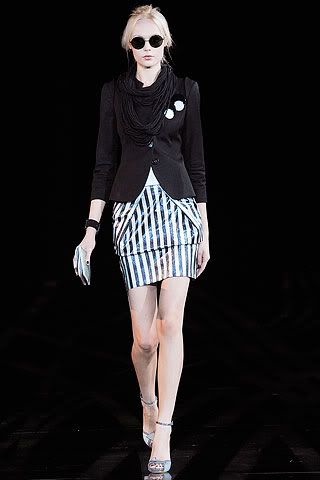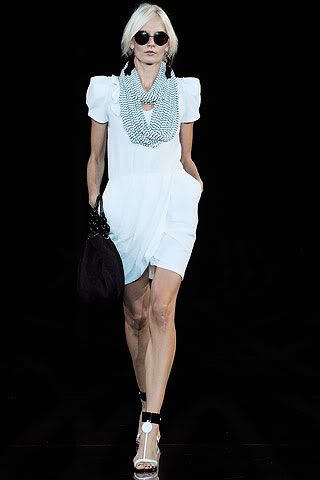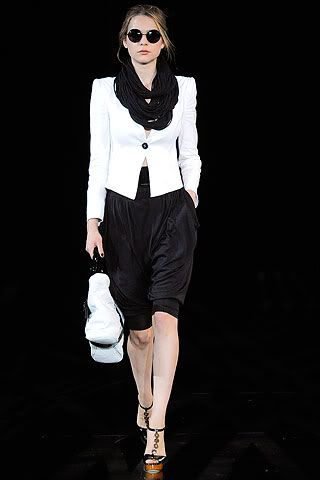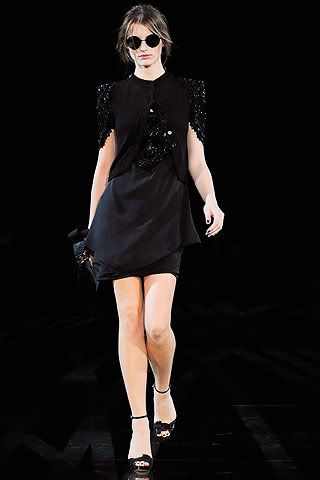 A little meh, if not for these 4 looks. If I wasn't sold on the denim shirt already, I am now. And as for the cut out skirts....
Leather shirts are a totally hot idea too. Not sure how awesome they would be to wear, but dammit, wearability is overrated.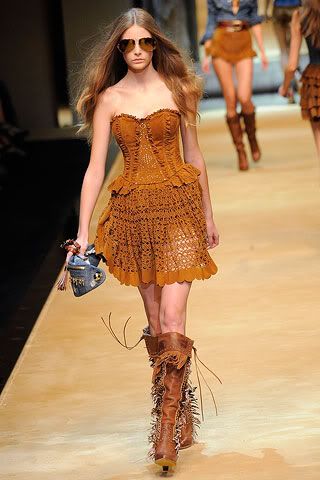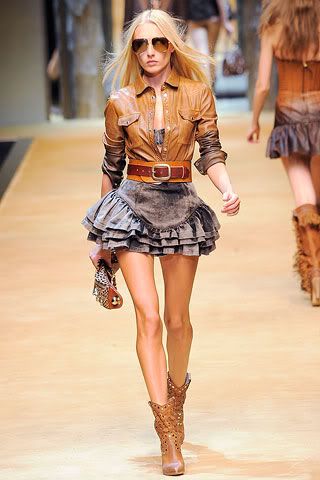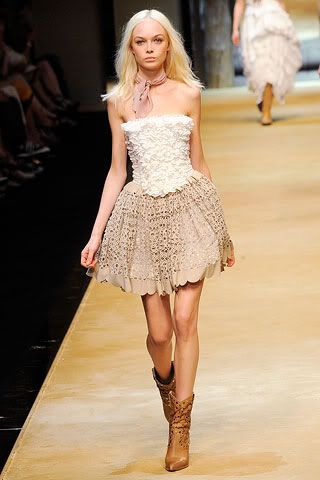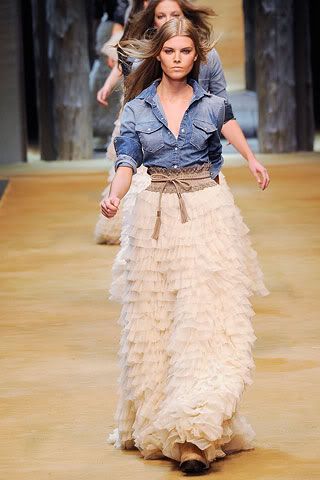 Mmmmmmm diaphanous sheer nude/white type thingsssssss!
It's becoming increasingly hard to "review" or even "talk about" these collections, you may have noticed. This is what happens when trends (which to my extreme joy appear to be nudes, sheers and layers this season) are EVERYWHERE. There are only so many times I can coo over such details before I give up and let the clothes do the talking...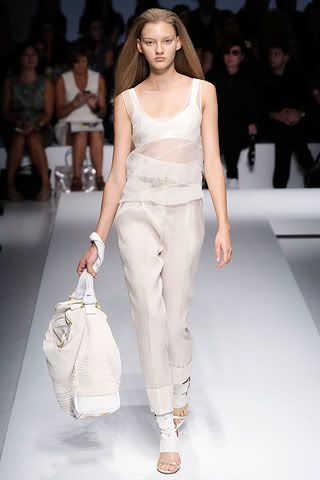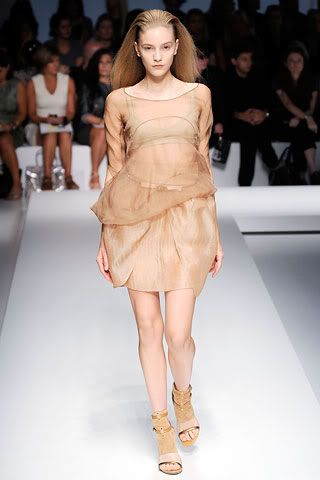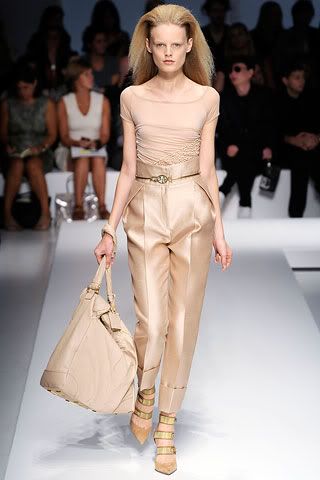 More white! And grey. And parachute silk tops, hints of aertex and...a rubber hotpant suit? If it is rubber, I applaud the randomness. I also applaud the use of orange, blue, white and grey together in a pattern and very much wish to own the bodycon dress down there. I enjoy the sporty feel to this collection, yesyes.
Those high leg crossover shoes, though. I mean, ♥ , right?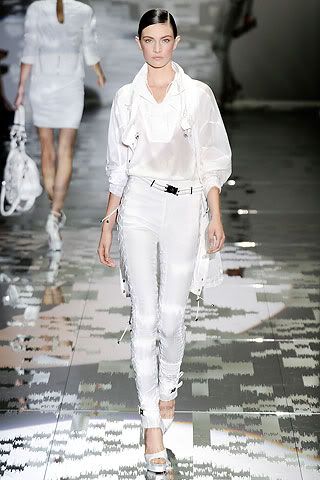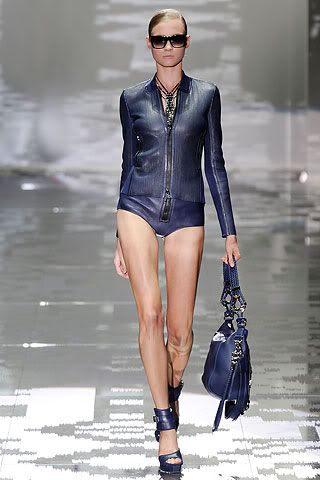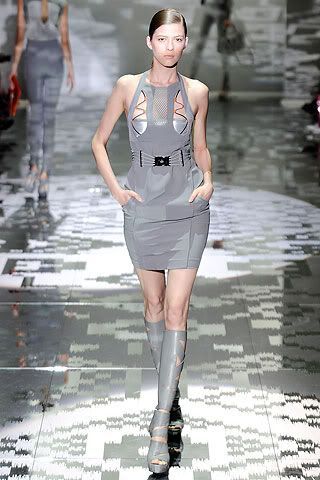 Oh hai; gorgeous mix of pale pink and navy blue!
This is most definately my favourite colour combo of this season. For all the whites/nudes/greys I love so much, pale pink and navy blue is the ultimate combination. Ohhh yes. It helps that the pink trews and navy embellished jacket are badass. And there's another long sleeved bodycon I NEEDWANTLOVE. Hmm.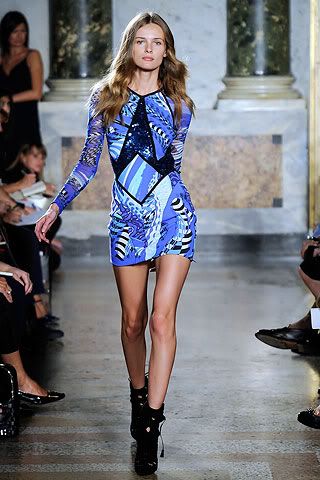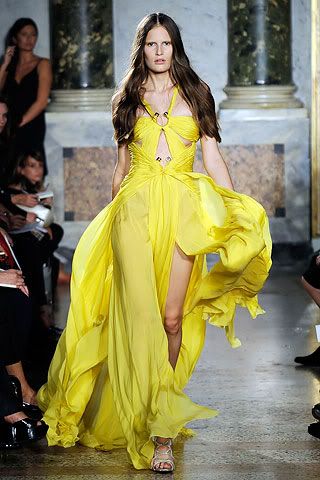 One of my faves from Milan - simple, chic, cool, easy, beautiful. That is the magic of Jil Sander - I live for the theatrics but my the simple cool of a Sander collection makes me happy.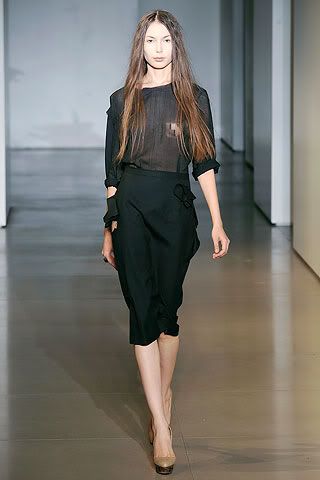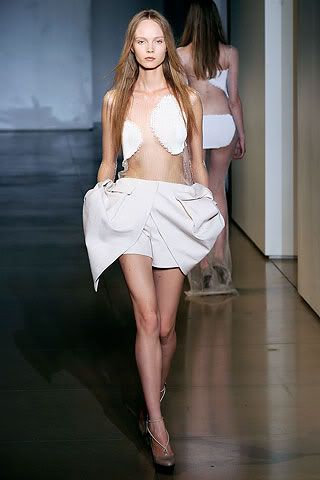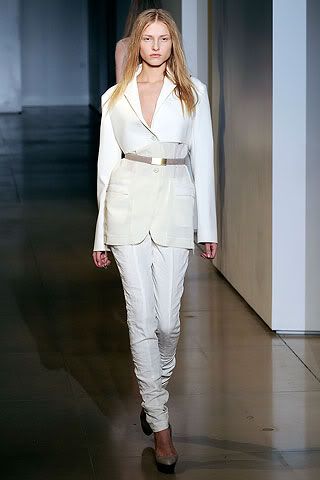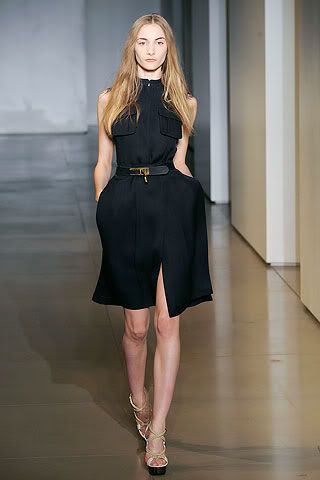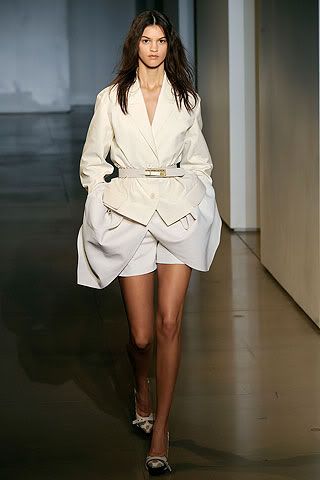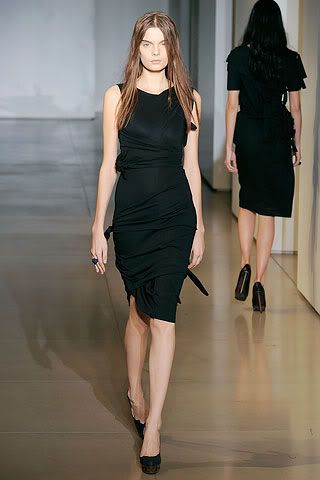 ....I'm pretty sure no words are necessary. Sometimes, while a collection itself is so-so, on piece will stand out as being
superepiclyamazinglyawesome
on at least 50 million levels.
All bow down to the chain jacket.