The last part of LFW! Milan has already begun; I'm far too far behind....
So, I've had my camera a week and it's already broken. Zoom error?? It's not my fault this time, honest! But I'm gonna get to PC World and get it sorted. God bless insurance. ANYWAYS!
Basso & Brooke
B&B are a too print heavy for me to be a hardcore fan, but black and white sheer zigzag prints are right up my alley!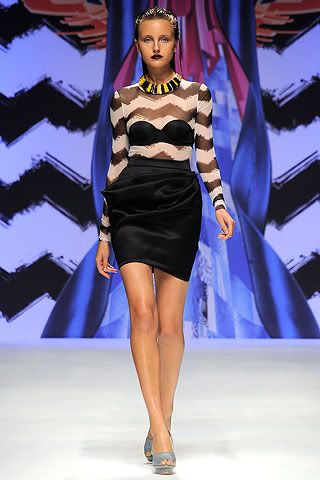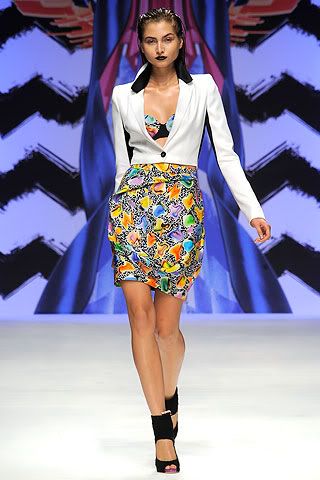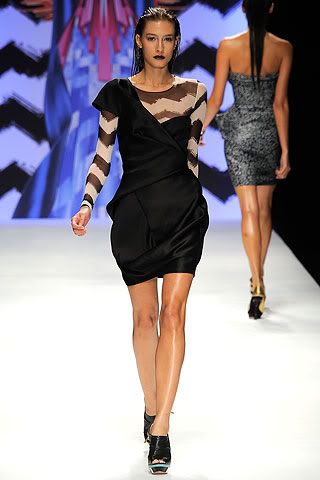 Duro Olowu
Again with the print heavy; but I am actually loving all of these. And, the tucking and pleating and manipulations are hot.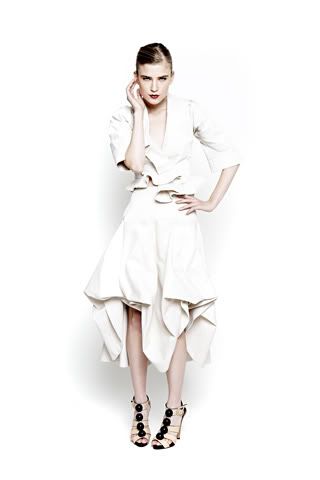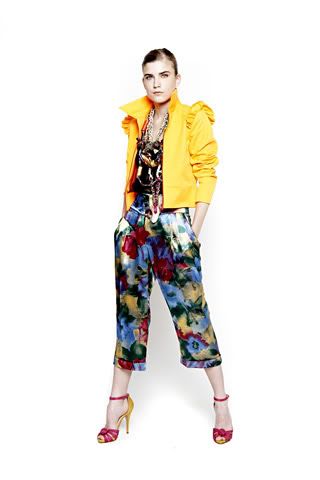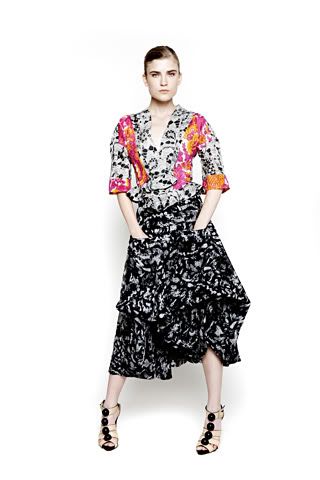 Peter Pilotto
Everyone's going a bit mental for this, are they not? Cool prints and cuts, I guess. I do enjoy the jumper in looks 2 and 3. And the origami like folds are pretty cool.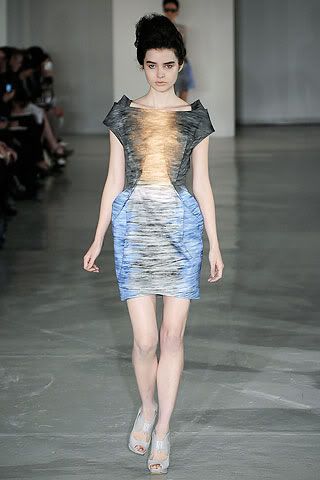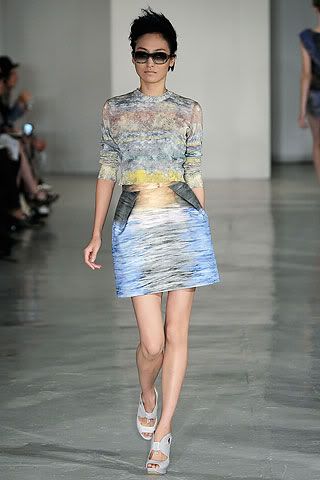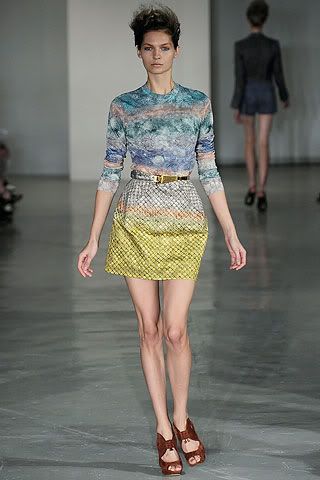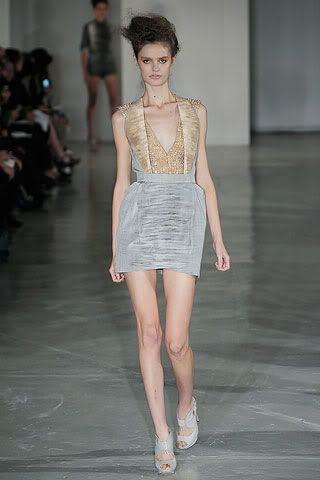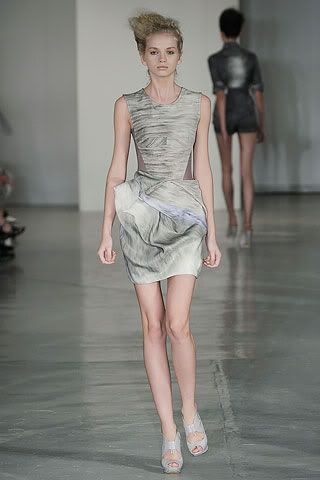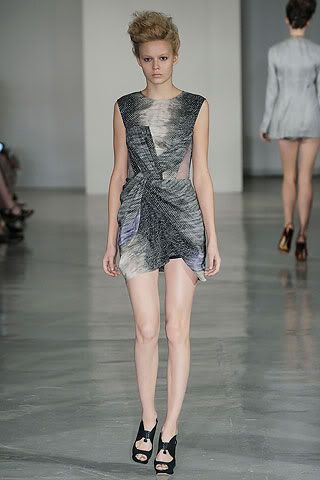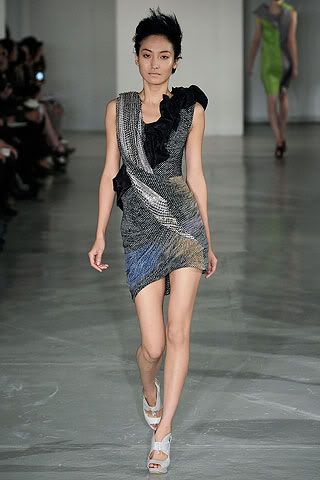 Jonathan Saunders
Alllll neutral tones with the very occasional flash of neon or pastels = much love. Mix with sheer panelling and loose weave knits and add some slouchy ruffles - the only acceptable ruffle, imo. Nothing too frilly - and we have a collection that not only do I enjoy on a number of levels, but also a very 'now' bunch o' looks.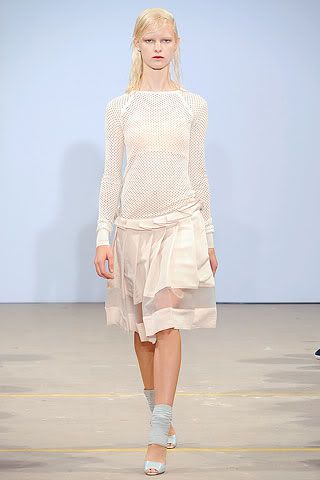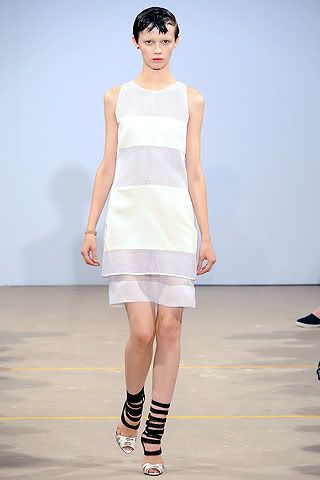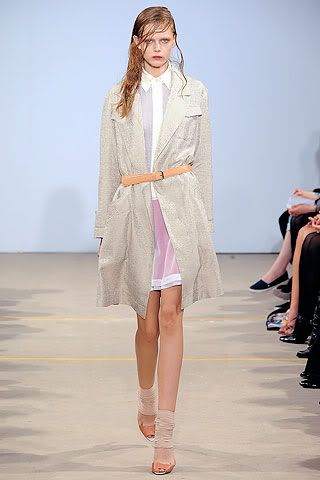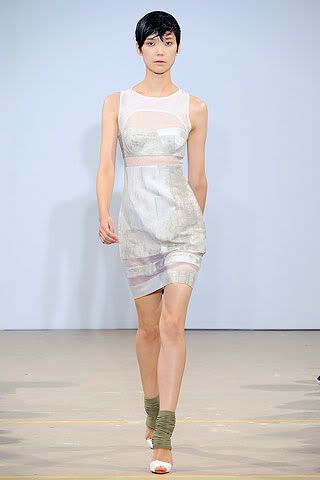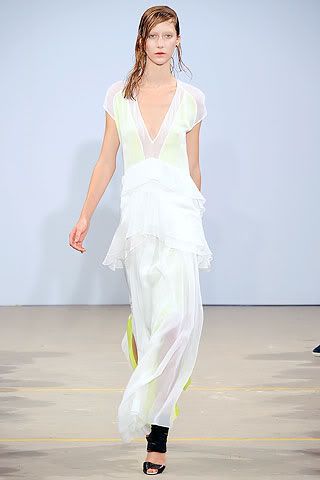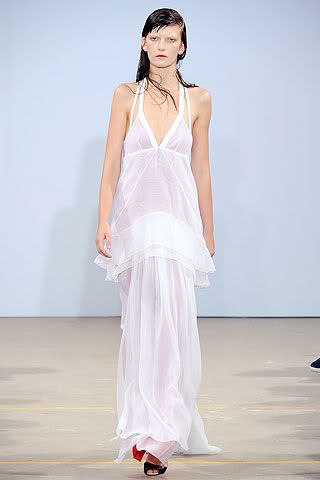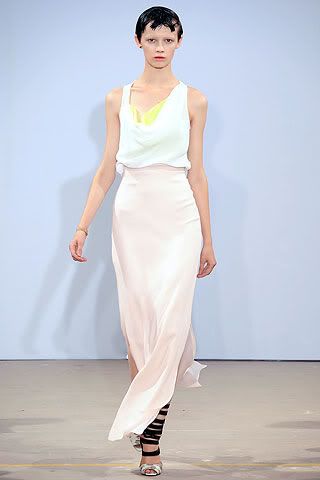 Burberry
3 words = sparkly trench coat.
OK, so yes. Semi sheer jumpers and ruching and draping and pastels and stone shades and sparkles and beltsbeltsbelts!
I don't even love pastels that much; but the pale greens, pink and blues are stunning here....