I'm coming round to the Italian way of thinking....I blame it on learning the language.
I like a lot more of these collections than I thought I would - Fendi was a suprise, enjoying Dolce & Gabbana (ESPECIALLY THE SHOES) and really into Etro. Vidi:
THE SHOOOOOEEEESSSSSSS! *hyperventilates*
Loose lace and net connected to the traditional shoe shape with ankle ties
somuchloveitsgoingtobehardtochooseapairbutiamindesparateNEEDofthem
The clothes are nice too, yknow. Lacey, which I enjoy, but very VERY wearable (in fact the first one is something I could almost put together from my own wardrobe...). LOVELOVELOVE the 4th look, lots and lots, and the denim with lace works well on this dress (I wasn't loving it on another look with a jacket and...skirt? or shorts...? It looked cheap and tacky there but here it's cute, no?)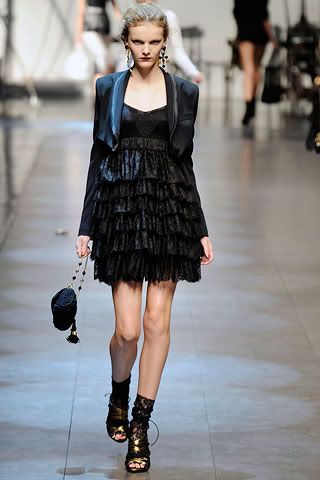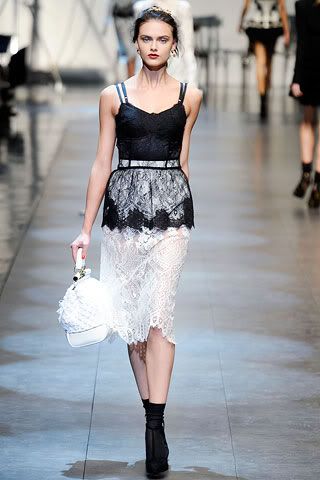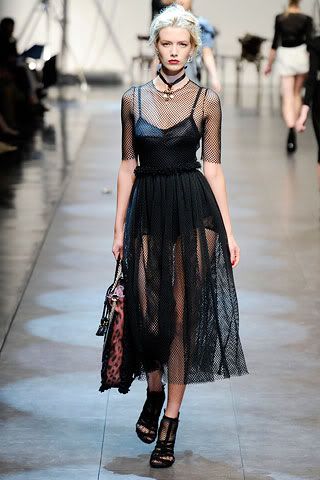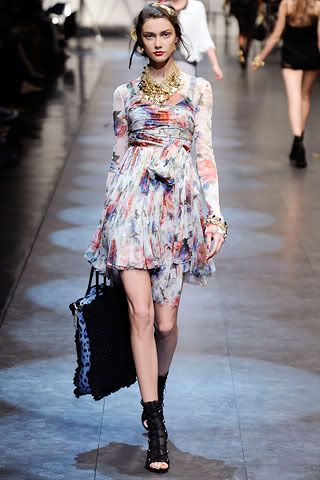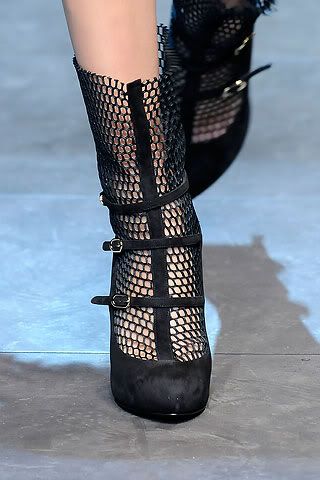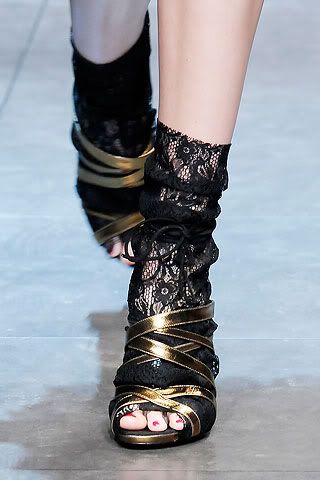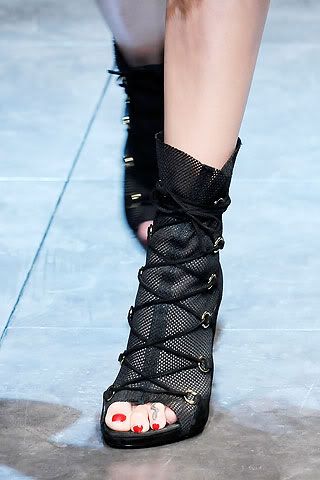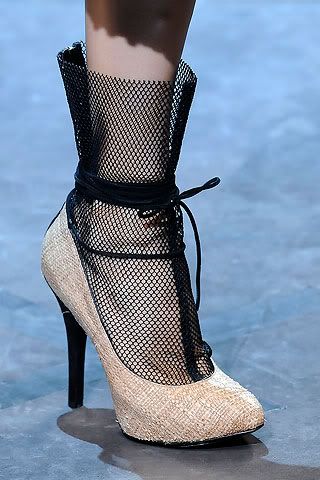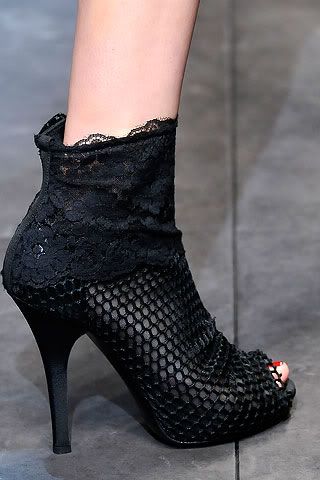 OoooOOOooo, drapey and nudes and greys and flashes of orange (LOVE the skirt in the first look) and sheer blouses (I just bought a polka dot vintage one from one of my ultimate favourite charity shops) and uber sexy jumpsuits and YUM.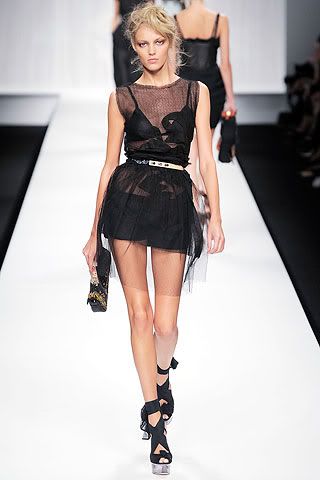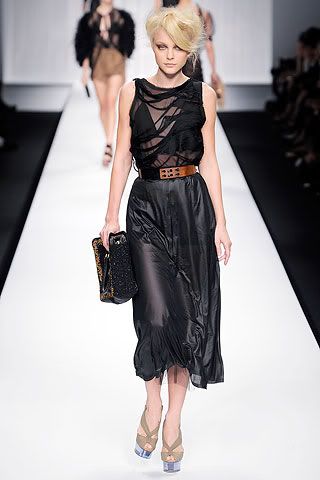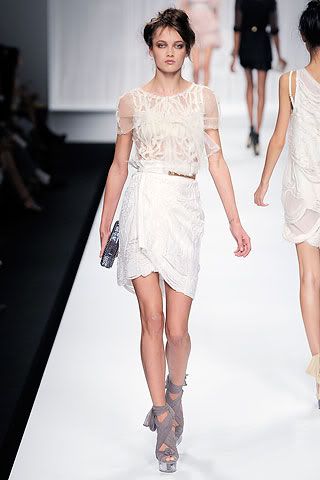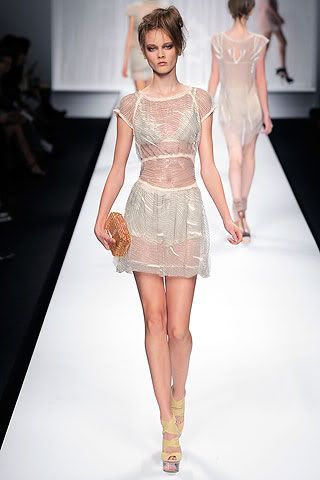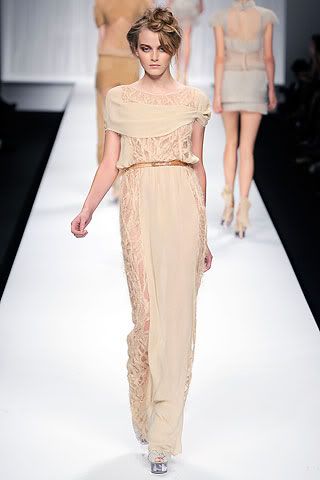 I fell instantly in love with the first look, I'm pretty sure it's perfect AND it perfectly sums up this seasons trends, no? Sheer, slouchy, silky nudes. Much love. Adore the sheer floral loveliness of look 2, too, and LITERALLY EVERYTHING about look 8. ♥
Another I could almost recreate at home, coincidently...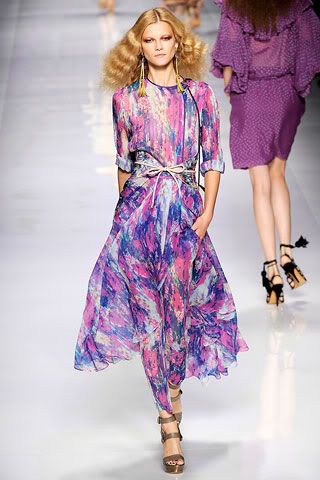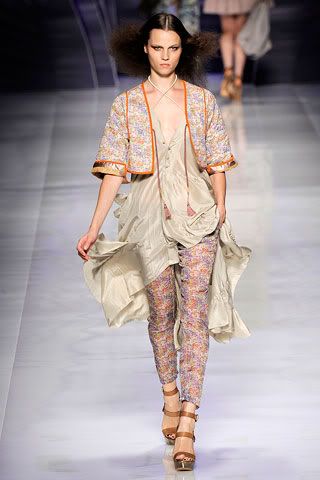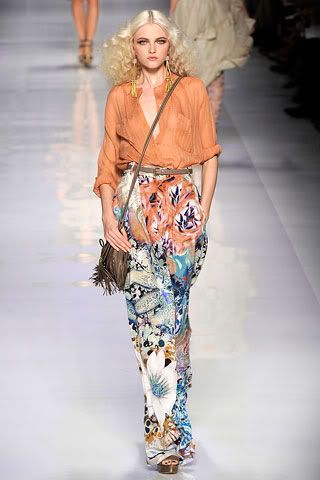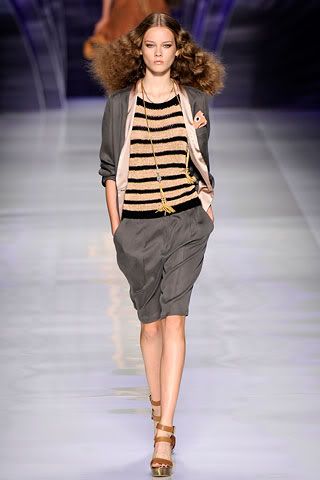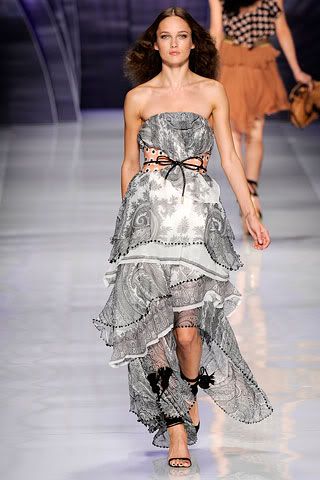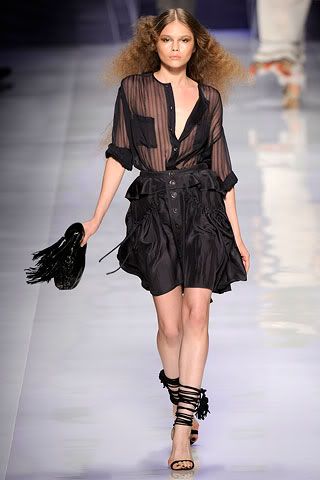 The only look I enjoyed from this collection, but I do very much like it so it deserves to have a place here - it's a new take on the twinset coupled with brocade hotpants maaaan! What's not to love??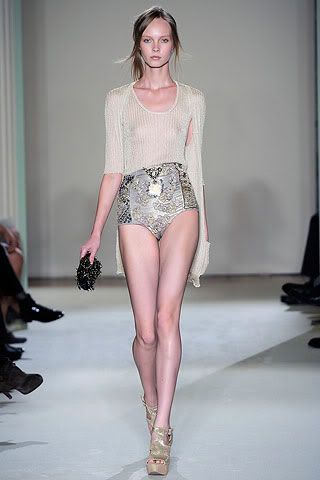 I'm literally just loving the shoes/socks combo at Marni...the socks have an awesome sheer quality to them too. Le sigh.