Gratuitous recent outfit post. New camera (a week and a half after the last one....lucky to have insurance. They just replaced it, no questions asked. AWESOME.) means new uploads! So certainly more posts, needing to be bashed out before Wednesday!
Worn, respectively, to a local gig (heels are allowed at these, because it is expected that you'll be able to sit down...), out and about in town (and for that meal at stateside...), to see Florence last Thursday, and for the interview at Trend Bible on Friday.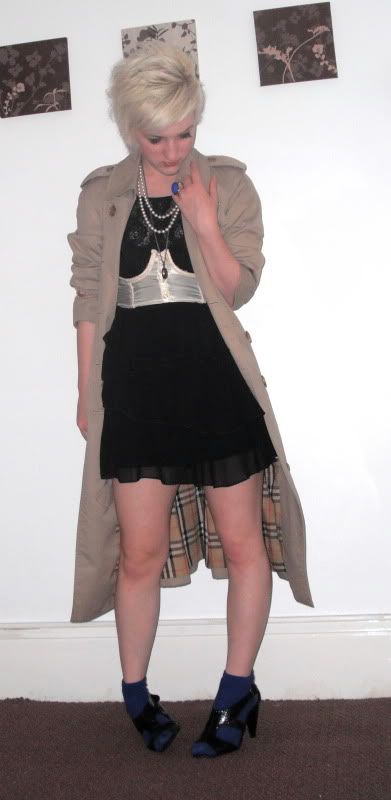 Burberry coat; thrifted lace vest; vintage/DIYed bra thing;
skirt from RTW; Topshop ring, Primark socks, Peacocks (?) shoes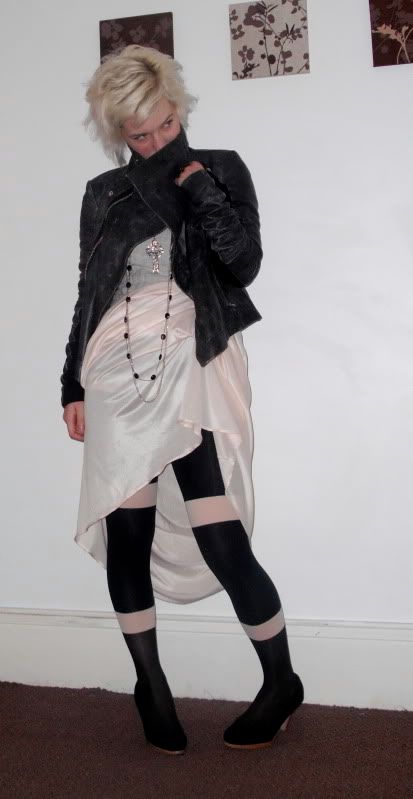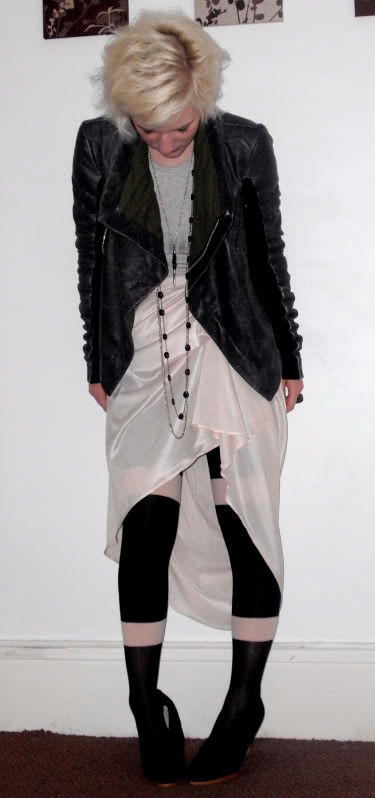 Custom made/eBay leather jacket; French Connection jumper;
vintage slip; House of Holland tights; ye olde black suede courts
I love pinning this slip in different ways and layering it with different things. So versatile ♥
These tights, not a lie, I wore for like 3 days in a row. I'm in love. There are holes in the toes already. :(.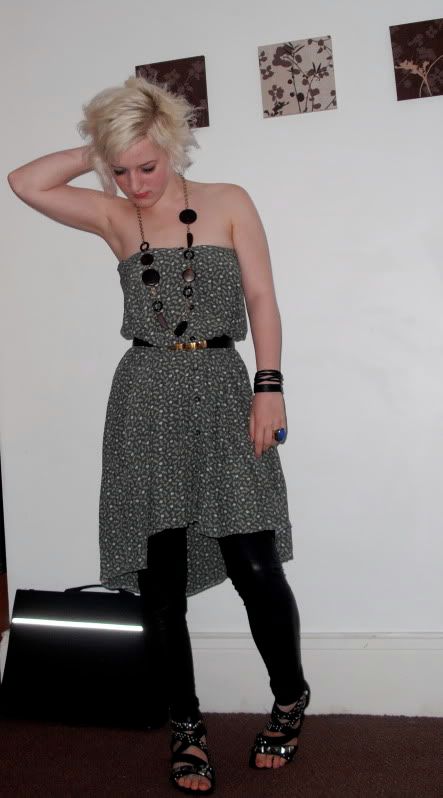 Thrifted dress; H&M necklace; vintage belt; Topshop vis RTW leggings; Peacocks (?) sandals
I got many a compliment on the dress and sandals at Stonelove after the gig, muchos impressive was the fact that the dress was a charity shop find...apparantly Freshers don't know of the awesomeness off such things yet.
DIY (for a uni project, actually) shirtdress; Topshop via RTW skirt, Primark belt; F21 via shoptoast shoes
I was feeling hawt in this outfit. Hope I get it! Had to change shoes after the interview...