DIY time!
I was making this at this exact time last week, and I wore it out as a complete outfit on the night (approx 2 hours after I'd finished).
I bought some cream jersey from eBay, for a different project, but it wasn't right for that and I came up with a new design - a jersey pencil skirt with chunky zip and a bias cut, assymetric cropped vest. Thing.
So, I have no pics of it in the making process, but there are literally hundreds of the completed pieces - both together, styled individually, and as worn last Friday, (and subsequently commandeered from the
Digital
website).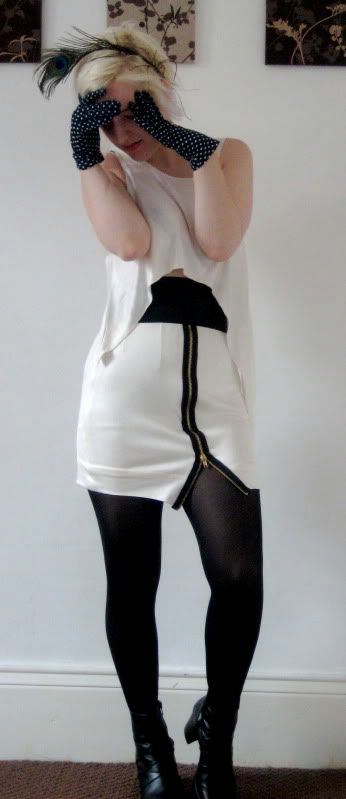 Feather, a gift from Luke; Gloves, eBay; belt, Primark; Boots, eBay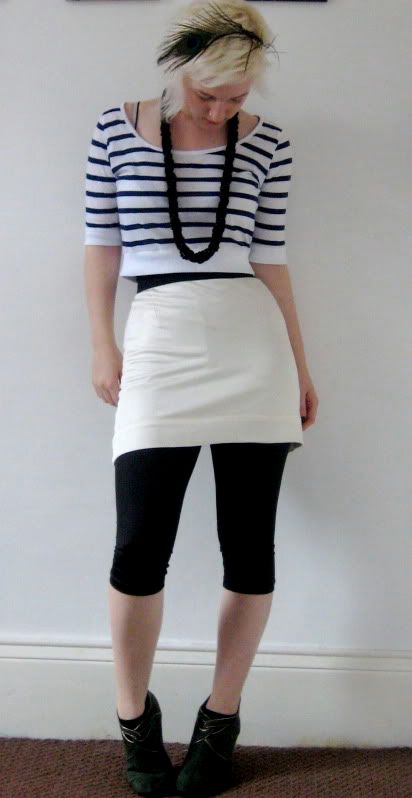 Top, ASOS; Necklace, H&M; Leggings, Topshop vis placement; Boots, Priceless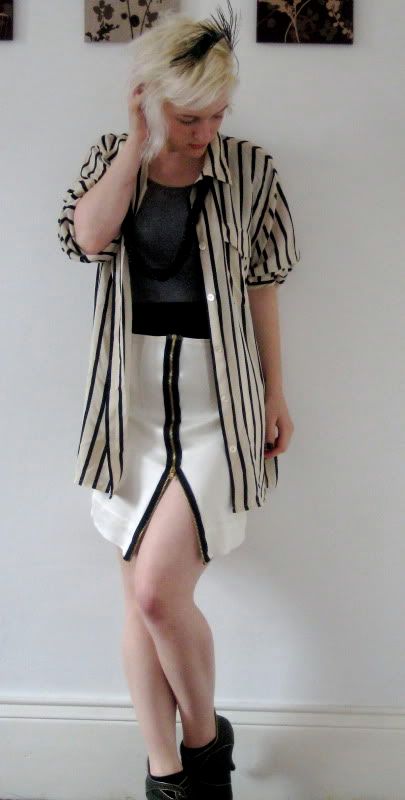 Tee, H&M; Blouse, charity shop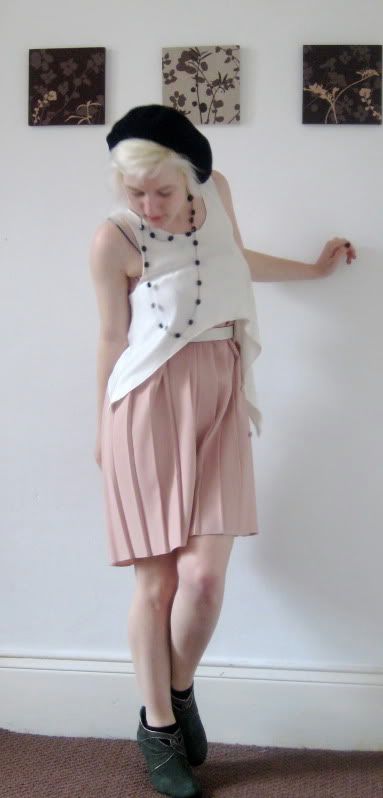 Beret, some store in Australia; dress, charity shop; necklace.....is ancient. Claire's Accessories?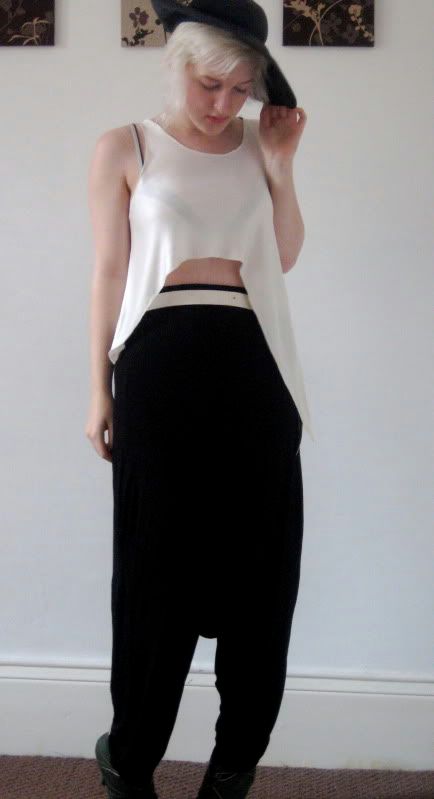 Hat & Belt, charity shops; Harems, Oasis
It is my profile pic on facebook.
It's not even that flattering, but it looks a lot like me and Daniel just got 'papped' coming out of a club. Which I enjoy.
(We were infact, caught on camera by the Digital camera man, getting down from the stage bit in the Other Rooms. Just so you know.)
The skirt was modelled on a pencil skirt I have, but it could really do with a bit of adjustment - the zip definately needs putting in again, cos it's a bit bumpy. =/. I was never any good at zips. I'm not a very good fashion student, really, am I?
But I did put the zip upside down, so I could unzip it a little way if I wanted the equivalent of a vent, which I thought was a cute idea.
The vest was meant to have binding all the way round cos I just got my binding foot, but I didn't have time to finish that before we went out. I'm gonna need some more time to figure out my binding foot. I get the gist, but I need to figure out optimal width of bias strips and such....
As such, it just has zig zag stitching around the hem, which kinda looks cute.