When Luke was finishing his college work off last month, he bought a bunch of Peacock feathers for a photoshoot type thing, and he gave me one.
I've been trying to figure out what to do with it ever since.
As seen in the photos from the other day, I tried wearing it as a headband type thing, held in with pins; which seems to be the best idea so far. But then I started expanding on that - let's make a headpiece from this! Sounded like a good idea at the time.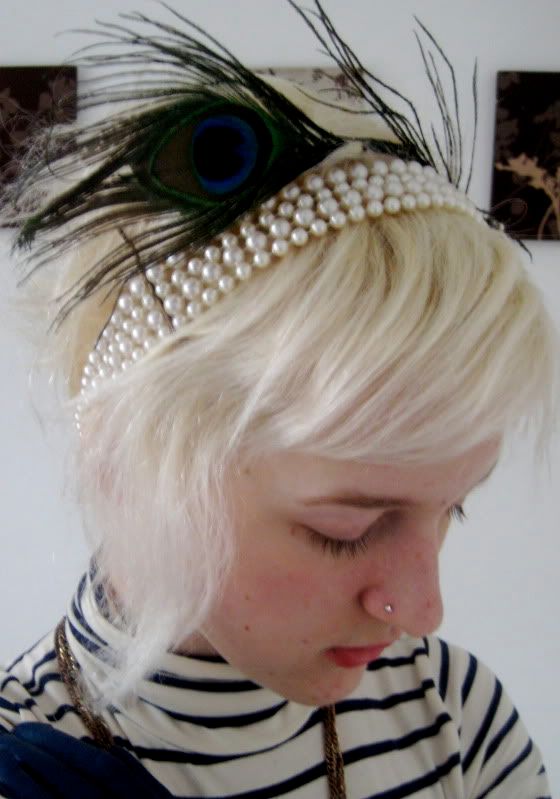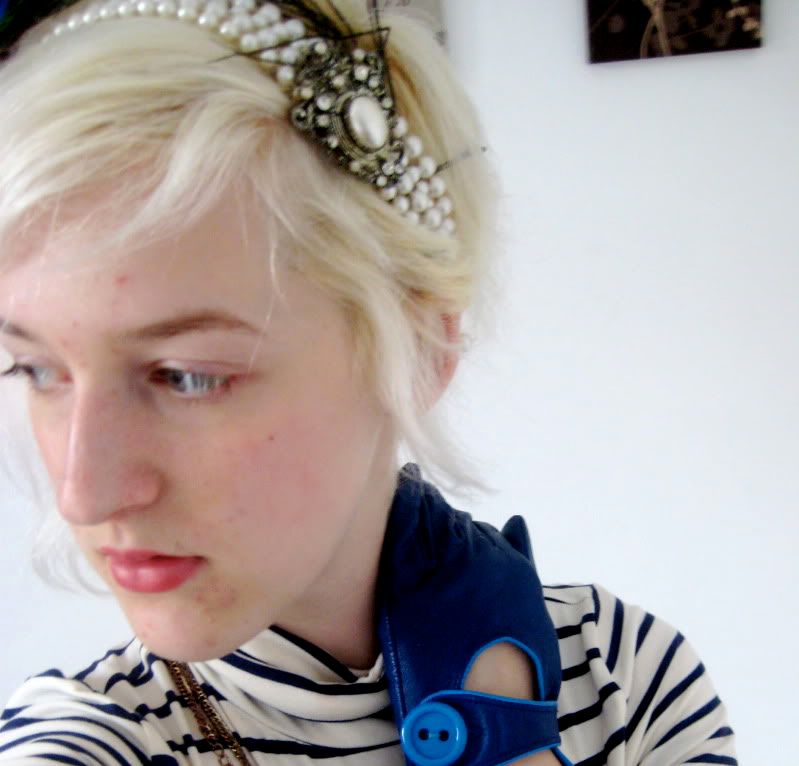 Added my pearl necklaces around my head a couple of times, and pinned them in place, and added a vintage brooch.
I like it, but it flattens my hair something terrible, which I don't enjoy. Maybe when it grows a bit (C'MON HAIR, GROWWWW!)...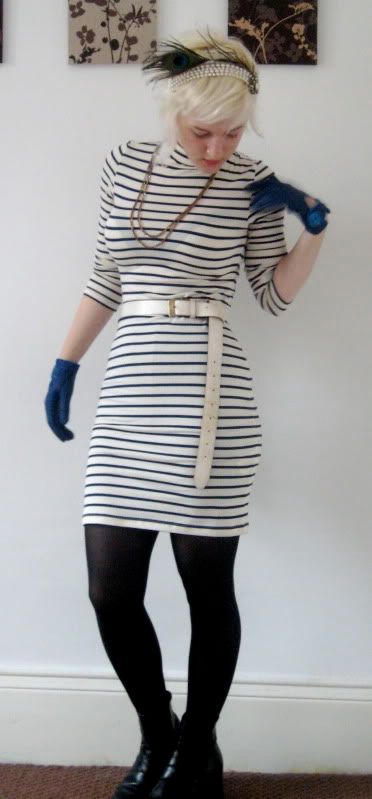 Note the blue driving gloves. And the black boots. I'm still trying to find something to go with them, really.
Also, this is a new dress, from H&M (thanks mam!) which is probably going to be a staple this autumn. I shall wear it with a beret.
Gotta love the european theme I'm going for here!